THE HUB NEWSLETTER
WELCOME TO THE OCTOBER 2021 ISSUE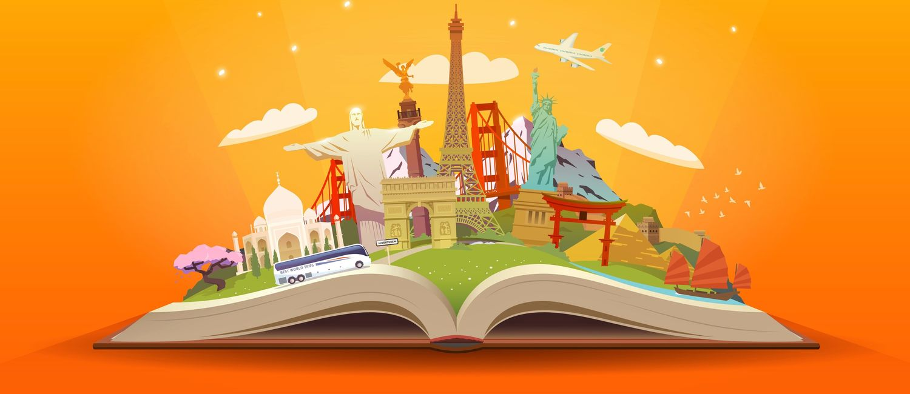 UPPER SCHOOL STUDENTS,
DID YOU KNOW THAT...
Students who read perform better in English, Math, Science, and History classes?

The amount of time spent reading is the key predictor of academic achievement?

Lifetime earnings go up for people who read?


Read Around The World!
From 8 October to 15 December!
Take a break from that textbook, turn off the screen for a little while, and take time for yourself! From October 8 to December 15 take up the Reading Miles Challenge and rediscover the pleasures of reading.
Simply keep track of the time you spend reading, turn that time into Reading Miles with your Reading Miles Passport, and work your way "around the world" for the opportunity to win a gift card to Shakespeare & Company bookstore! (Upper School students only)
This challenge is designed to get every member of the Upper School community reading, no matter what kind of reader you are or what genre of books you like to read. Pick the reading pace that seems reasonable to you, pick up a book, and start reading.
Middle School students, we're preparing your own Reading Challenge for the Spring. Until then, keep up with your reading and feel free to participate.
IT'S OFFICIAL...
Ms. Maria Colina is our new Library Assistant.
After teaching English for three years at ASP, Ms. Colina spent all of last year working as our temporary library assistant while starting her Master's degree in Library Science.
She is replacing Mr. Tremblay who decided to pursue other professional activities. We thank Mr. Tremblay for all the great work he accomplished for our library community during his 14 years of service.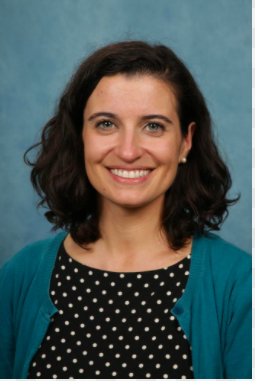 EXCITING NEW RESOURCES
SORA (Overdrive)
Our new digital reading and audiobook platform will be up and running in the next few days. Sora will give students from grades 8 and up easy access to e-fiction and e-nonfiction.
EUROPRESSE
Europresse is a press and news base with more than 8000 recognized sources of information in several languages: regional, national and international press, general and specialized resources, websites, television and radio, biographies, etc.
JSTOR
Don't forget, our JSTOR account is now active as well.
Read our login procedures on our databases page.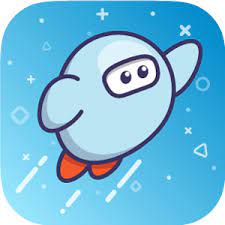 SORA from Overdrive
A world of e-reading opportunities
COLLABORATION
Starting this month, the library is collaborating with Amanda Crocker on an exciting reading adventure! Ms. Crocker's grade 9 English students will participate in a Magical Readathon designed to inspire them in their Independent Reading choices.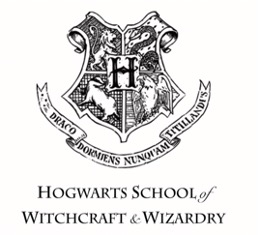 STUDENT BOOK CLUB UPDATE
Lorena, Alicia, and I, Sophia, are all juniors who have frequently discussed our love for books and reading with each other. Last year, Lorena had the amazing idea of sharing that interest with other students at ASP that love to read as much as we do! We started the ASP Book Club with the aim of creating a community of students who can connect with each other through books.
Our goal is to spread our love for reading with others at ASP who don't usually get the opportunity to talk about the books they love. We are a group of very welcoming students who get together around once a month to discuss recently read books, pick new ones to read, play games, or just hang out and have fun. The first book we plan on reading is called Words In Deep Blue by Cath Crowley, which will be a fun and easy read to get us started!
9/11 COMMEMORATION
To commemorate the 20th anniversary of 9/11, the library set up a display that includes books and letters of condolences we recently discovered in our archives. The little black notebook was given to ASP by the German school in St-Cloud in 2001 and 2002. Here's the link to the document.
Also, the Internet Archive organization created The September 11 digital archive and a unique 9/11 digital video exhibit showing coverage of the event from 20 US and international news outlets from Sept. 11 to Sept. 17, 2001.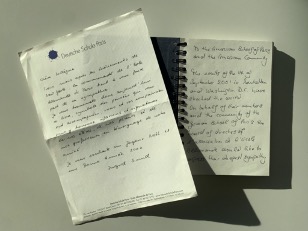 SHARE YOUR READING
Tell us what you read this summer. Fill out this short form and let us know if we can share your reviews with our community.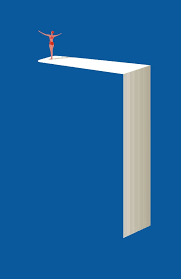 LITBITS
Here are small bits of literary news...
EVENTS
When: En personne : Le mardi 5 octobre 2021, 20h00 | En différé : le 12 octobre
Where: Salle Gaveau - 25 euros - Placement Libre
Event: Les Rencontres du Figaro - Alain Finkielkraut (philosophe, intellectuel, essayiste, membre de l'Académie française)
When: Le jeudi 7 octobre 2021 - 19H00
Where: Maison de la Poésie (6 euros)
Event: rencontre avec Christiane Taubira - Ces morceaux de vie...
When: Monday 11 October 2021, 9pm–10pm (Paris time)
Where: The Guardian Live (online event) - £5 plus £0.72 booking fee
Event: Paul Auster: A life in writing
When: Le vendredi 15 octobre 2021 - 20H00
Where: Maison de la poésie
Event: « Tentative de résumer à la recherche du temps perdu en une heure »
Par Véronique Aubouy
When: Monday 18 October 2021 @ 7:00 pm (6 €)
Where: Maison de la poésie
Event: Jeanette Winterson - FranKISSstein
Rencontre animée par Elisabeth Philippe - Interprète : Marguerite Capelle
NEWS
The list is out! The 6 finalists for this year's Booker Prize are...
The International Booker Prize went to David Diopp for At Night All Blood Is Black.
And here are the nominees for the 2021 National Book Award. in fiction, nonfiction, poetry, translation, and YA literature. The winners will be announced on November 17.
BITS & PIECES
Location
Building 6, Room 6108,
at the top of the Coulson Commons stairway
Hours

May change due to Covid restrictions
Monday-Thursday: 8:30 a.m. – 5:00 p.m.
Friday: 8:30 a.m. – 4:00 p.m.

Telephone
01 41 12 82 97
OUR MISSION: The American School of Paris is a vibrant, international, family-oriented community. Our mission is to inspire and prepare every student to achieve personal and academic excellence as an engaged global citizen by providing a challenging, innovative program within a compassionate environment.
© 2020 American School of Paris
41, rue Pasteur
Saint Cloud, France
The privacy of our ASP community is paramount, and the school is committed to respecting your data privacy rights, in compliance with the General Data Protection Regulation and other regulations. We invite you to acquaint yourself with our updated data protection policy. If for any reason you would like to be removed from our mailing list, please contact advancement@asparis.fr.
Unsubscribe from future ASP communications