ASP Alumni News, Summer Edition 2020
Congratulations Class of 2020, and Welcome to Our Newest Alumni!
Editor's Note: This time of year is especially poignant, with graduating seniors and departing families moving on to their next adventures and joining the ASP alumni community. If you are receiving Alma Matters for the first time, welcome! We hope you enjoy this quarterly newsletter.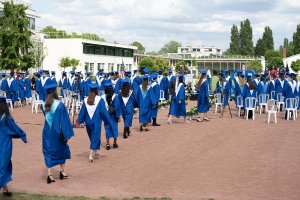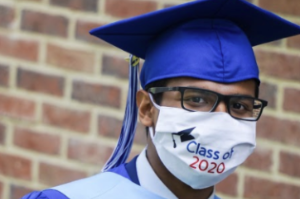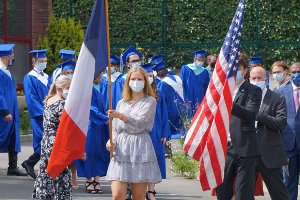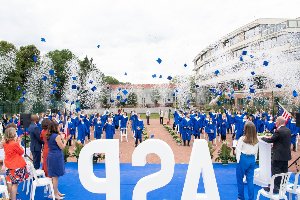 Gathered together for graduation on June 20 after three months of distance learning, the bonds were ever-strong amongst the class of 84 students, representing 30+ nationalities. The class was celebrated for their academic achievements, strength of character, and ability to deal with uncertainty, most notably during this year. The on-campus ceremony reflected both the new health and safety protocols imposed by the pandemic, and the determination of the ASP community to honor the Class of 2020.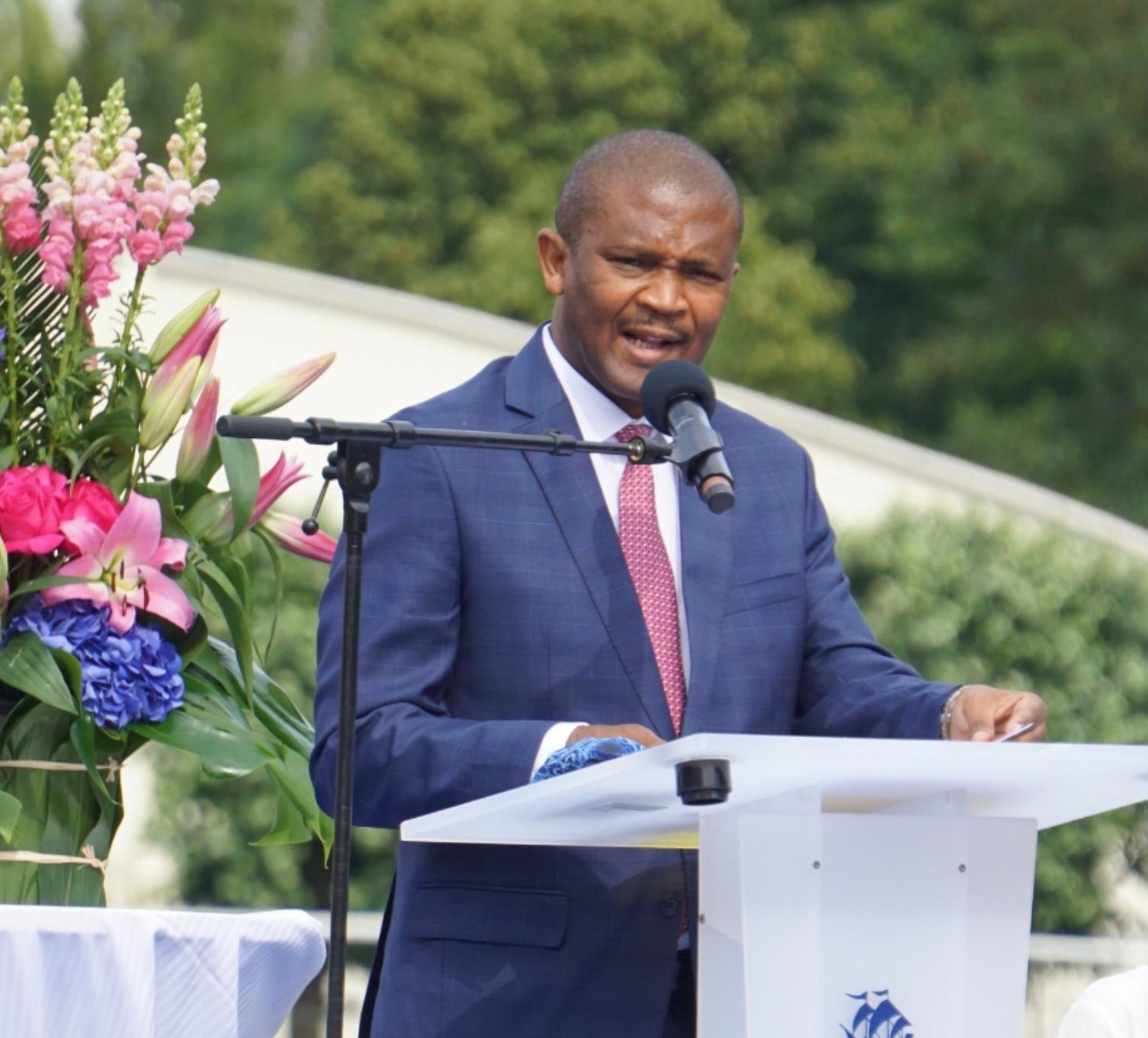 His Excellency, the Ambassador of the Republic of South Africa, Tebogo Seokolo, shared South Africans' experiences during negotiations to end apartheid, when the road towards a free and democratic society seemed so distant. "What kept us going was a genuine belief in the truth of the human spirit." He called on graduates to be change-makers during the unprecedented challenges of the pandemic and of protests, as the world is again called "to reflect on the painful legacy of humanity's past; a legacy of racial discrimination and unequal access to opportunities."
Friendships and classroom memories deepen our students' connection to ASP well after graduation. Santiago Dysli and Reagan Meek have been selected as Alumni Class Representatives by their 2020 classmates to help the class stay connected to each other and to ASP. Next year Reagan will study at the University of Southern California, and Santi at Erasmus University College in Rotterdam.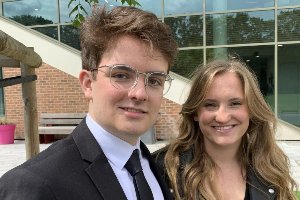 In a first for ASP, this year's graduation ceremony was live-streamed, allowing families and friends, near and far, to celebrate along with the graduates.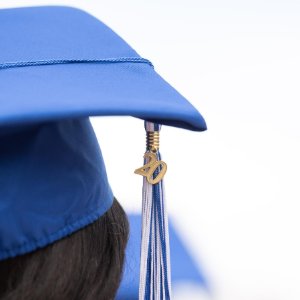 Thank you to the twenty alumni around the world who contributed inspiring messages for our graduates, creating a meaningful keepsake, and helping to welcome them into the ASP alumni community.

Worldwide Wednesdays were initiated in response to a desire to connect during confinement. This past season of virtual gatherings saw alumni across several continents engaging to an extent which we could not have envisioned just a year ago. The conversations have been enriching and meaningful; let's keep them going as we move ahead.
Back-to-School Worldwide Wednesday virtual gathering on September 9; 6:00 p.m. Paris time/noon EDT Register here!
Decades Reunions for the Classes of 1951, 1961, 1971, 1981, 1991, 2001, and 2011 will be held on June 4 and 5, 2021. Please contact the Alumni Office for more information and to help with planning.

Watch for additional events for all classes to be announced shortly, including our annual London gathering in early November.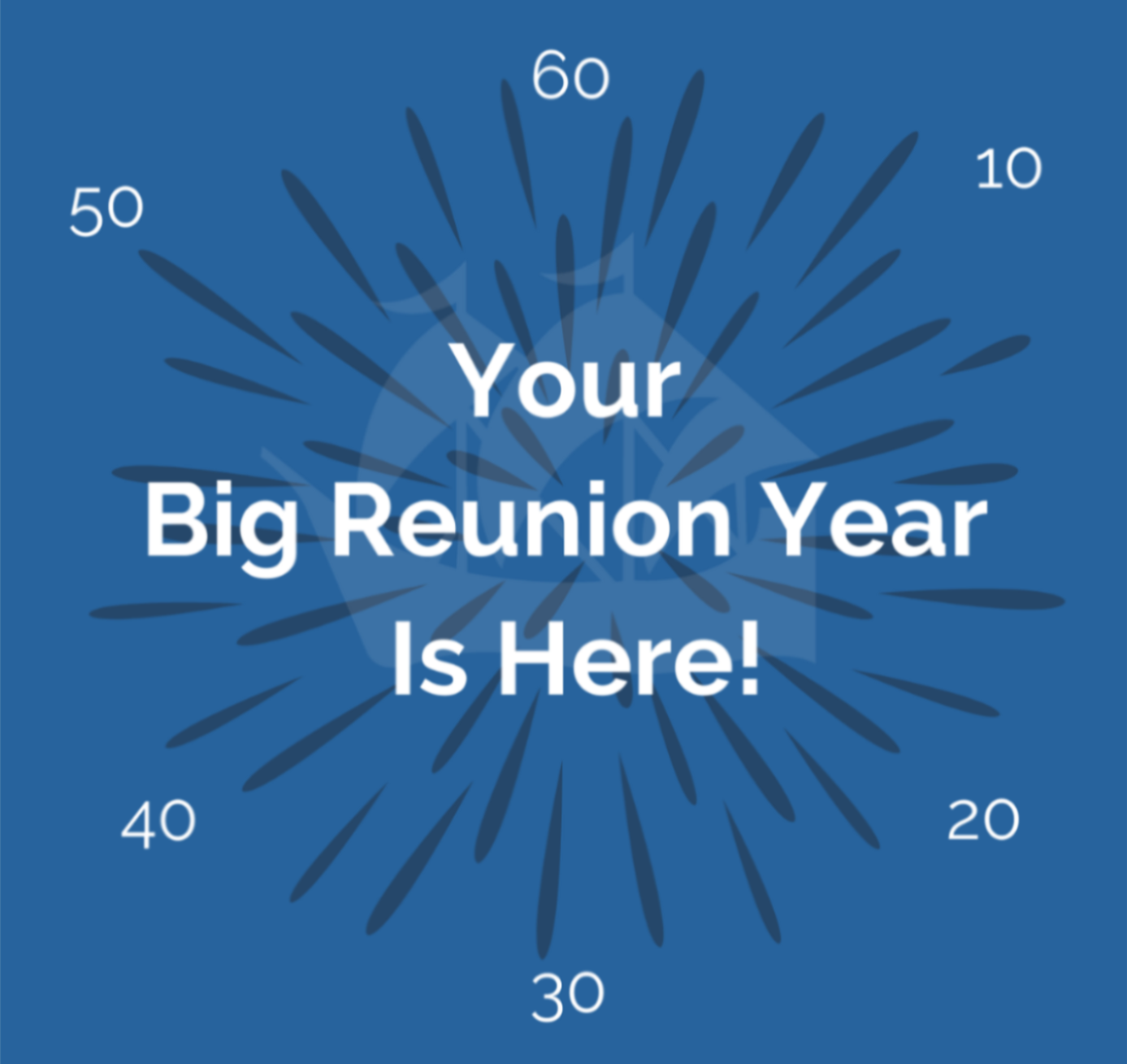 Wrap-up of Recent Virtual Events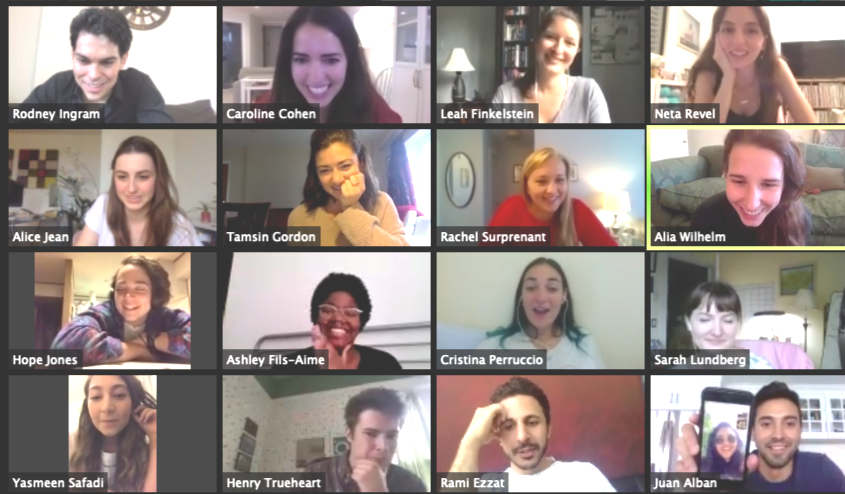 Worldwide Wednesday ICYMI: Alumni in the UK and US joined us for one more session in our series of mid-week meetups, enjoying a chance to chat and to connect.
Zero Years Classes: Alumni with milestone reunions in 2020 celebrated with classmates, and also with those who graduated in the decade(s) before and after their year.
Class of 2010 Ten Year Reunion: Classmates around the world caught up as they marked the completion of the first decade since high school. Their connections, camaraderie, and caring remain as strong as ever.
Bob Schubert '70 shares details of the Zoom reunion for his class (48 classmates, four hours long!) the ensuing website they developed, and plans for an in-person gathering. Read more
Check out the large-format gallery of our Zoom gatherings! Can you spot your friends and classmates?
Susan Kellermann '61, renowned Broadway and television actress, demonstrated her enduring school spirit, and shared the story behind the debut of her acting career––which took place on stage at ASP!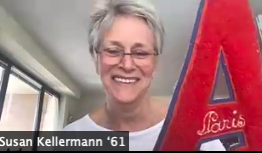 For the 2019–20 school year, we were able to raise almost €200,000 for the ASP Annual Fund.
Thank you to all alumni who contributed. Special gifts also contributed to our service learning program and to campus improvements that have been postponed due to COVID-19. As we look beyond the immediate impact of the health crisis, we realize that some of our families may be facing exceptional circumstances. A significant portion of this year's Annual Fund has been earmarked for financial assistance to help support our diverse and very global community.
ASP Alumni Support for Our Students and Young Graduates
ASP graduates go on to become leaders in almost every sector and region of the world. Your leadership and expertise can be a wonderful gift to share with our current students. Please contact the alumni office if you can help guide their future success through:
your participation in ASP's Career Day in March 2021. Please share your professional path and insights, in-person or virtually, as students consider future areas of study and careers.
your offer of an internship for rising Grade 11 and 12 students during summer 2021. Several of our students undertook internship opportunities this summer; with your help, we'd like to continue and expand on this in the future.
sharing your interviewing tips, introductions into companies, and career-building advice with graduating students and young alumni starting off in the workforce.

Rosanne Zandvliet '11 graduated this spring as class salutatorian of the Alabama College of Osteopathic Medicine and has joined the University of Connecticut Hospital, specializing in obstetrics and gynecology. Rosanne also holds Bachelor of Arts and Master of Science degrees from Boston University. At ASP from Grades K–7, she still values the support and encouragement of her teachers, most notably Hana Kutteh and Jean Pierre Heussaff.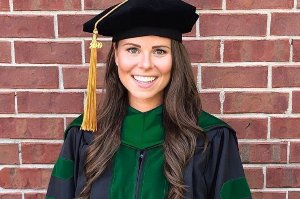 Seni Sulyman '02 updates us on his post-ASP path: after earning a Bachelor of Science degree in Electrical Engineering at Northwestern University and a Masters of Business Administration degree at Harvard Business School, he was Vice President of Global Operations at Andela, a technology company. Married to fashion designer and business owner Motunrayo Agusto, Seni is currently on sabbatical in Lagos, Nigeria.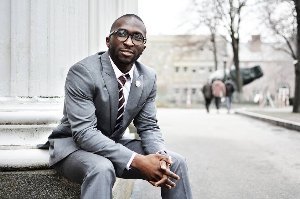 Mark Stankosky '87 and Candice Westbrook married on June 20. Mark shares, "Our wedding was being held in North Carolina; with travel restrictions imposed on many of our friends we added a virtual component. About 25 ASP alumni from Asia, Europe, and the USA joined us, as well as my co-workers in France. I work with Spirit AeroSystems; we build the Airbus A350 XWB plane, and I ensure conformity to engineering and design specifications."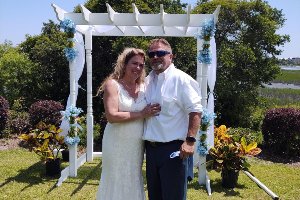 Steve McPherson '82 shares a Class Note: "I send all of you and loved ones healthy wishes and strength in these challenging times. ASP has always held a very special place in my heart and I remember those years with great fondness. I now own a winery in Napa Valley with my wife, and when this whole ordeal is behind us I hope that folks will reach out and come visit us. Stay strong!"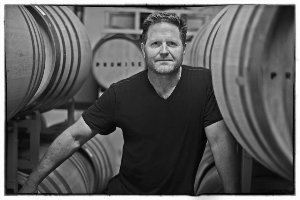 Patricia Karam '92 participated in the conference Can the Middle East's Protest Movements Survive and Adapt to COVID-19? Patricia is the MENA Regional Director at International Republican Institute, responsible for strategic oversight and leadership, with programs focusing on citizen-responsive governance, political party development, legislative strengthening, and civil society capacity building.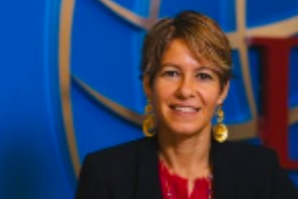 In accordance with local health and safety protocols, the ASP campus reopened in June, and alumni may again visit campus in-person. RSVP now! Please be aware that masks are now required when indoors on campus.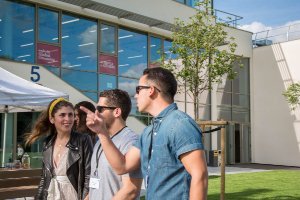 Find out what your classmates and other ASP alumni are achieving professionally on our LinkedIn group. Join us there and make connections, and post jobs and internships from your firm here. ASP's community and connections are powerful; let's harness and celebrate the talents in our community.

A Fond Farewell to Retirees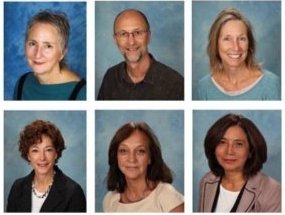 Congratulations to June 2020 retirees who have offered an incredible 143 years of guiding ASP students.
Their photos clockwise from top left: Debra Dalla Santa (start year 1986), Frank Vescio (1994), Elizabeth Lefevre (2000), Isabel Cordier (1995), Michèle Calon (1992), and Mary Jean Lowe (2010). In addition, Michel Lami (1981) retired earlier in the school year.
Your Alumni FAQs Answered
At ASP we indicate the class year for alumni as whatever year one graduates from high school, whether it be from ASP or elsewhere. Unless indicated otherwise we invite all former ASP students, past parents, faculty, and staff to alumni events; each constituency group plays such a unique and important role in our ASP worldwide alumni community!
OUR MISSION: The American School of Paris is a vibrant, international, family-oriented community. Our mission is to inspire and prepare every student to achieve personal and academic excellence as an engaged global citizen by providing a challenging, innovative program within a compassionate environment.