THE HUB NEWSLETTER
Welcome to the CONFINED READERS issue
(April 2020)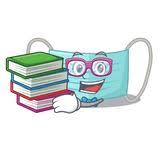 The Upper School Virtual library is always ready!
All our resources are freely and easily accessible for research and assignments. Note that access to our subscription databases requires a username and a password found on the Databases Login sheet (see below). Here are some important links.
The library website is extensive and provides tons of information and resources.Take the time to explore.
Blogging My Reading

During this period of confinement, what better way to clear your mind with a book? To help you share your readings with our community, we have created a blog called Blogging My Reading. You read, you review, you send it to Mr. Chioini to post on the blog. Your book reviews and recommendations may encourage others to do the same. Give it a try, keep track of your reading, and start writing...!
For the Confined Readers
Looking for reading ideas?
Attack that "To read" pile that is gathering dust.

Purchase a print or electronic book from your favorite online store.

Take advantage of all the free electronic offerings online.
We compiled a short list of amazing online resources from companies who are making their catalogs freely available. Click on this red button. Go.
NOUVELLE PUBLICATION
Inversion Aversion de Camille Lebienvenu-Afaf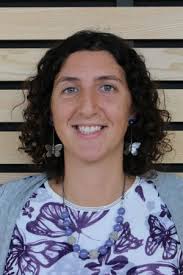 Click on the red Book Highlights button above.
Camille Lebienvenu-Afaf enseigne le français à l'American School of Paris. Inversion Aversion est son premier roman. Disponible chez Encre Rouge, Amazon et la FNAC.
Camille Lebienvenu-Afaf teaches French at the American School of Paris. Inversion Aversion is her first novel.
Available at Encre Rouge, Amazon and la FNAC.

LitBits
DUE TO THE RECENT RULES ON CONFINEMENT ALL EVENTS ARE CLOSED UNTIL FURTHER NOTICE.
BITS & PIECES
Location
Building 6, Room 6108,
at the top of the Coulson Commons stairway
Hours
Monday-Thursday: 8:30 a.m. – 5:00 p.m.
Friday: 8:30 a.m. – 4:00 p.m.

Telephone
01 41 12 82 97
OUR MISSION: The American School of Paris is a vibrant, international, family-oriented community. Our mission is to inspire and prepare every student to achieve personal and academic excellence as an engaged global citizen by providing a challenging, innovative program within a compassionate environment.
© 2020 American School of Paris
41, rue Pasteur
Saint Cloud, France
The privacy of our ASP community is paramount, and the school is committed to respecting your data privacy rights, in compliance with the General Data Protection Regulation and other regulations. We invite you to acquaint yourself with our updated data protection policy. If for any reason you would like to be removed from our mailing list, please contact advancement@asparis.fr.
Unsubscribe from future ASP communications