THE HUB NEWSLETTER
WELCOME TO THE FEBRUARY 2020 ISSUE
"When I got my library card, that's when my life began."
Rita Mae Brown, writer, activist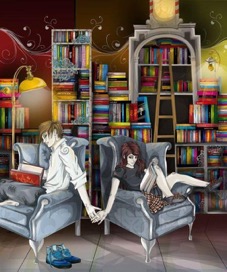 image: addisoncole.com
Book lovers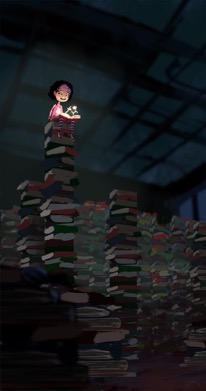 image: projects-56.blogspot.fr
A weekend fully booked
MIDDLE SCHOOL POETRY BY HEART - SCHOOL FINAL
ASP's exciting MS Poetry by Heart final was held on January 29. Finalists from grades 7 and 8 competed for a place at the inter-schools final at ASP in March. Note that the grade 6 final will take place the first week of February.
Grade 7
. Georgia McAndrews
. Owen Hoy
. Isabella Lara Lambreton
. Tamar Yaari
. Sophia Wang (Winner)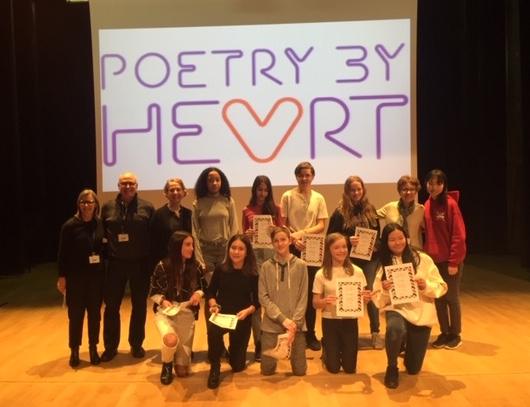 Grade 8
. Elliana Ston
. Ruby Robson
. Ocana Jasseron
. Matteo Kennedy (Winner)
Congratulations to all participants for going beyond your comfort zone, showing such dedication, and sharing your talent.
LOOKING FOR US STUDENTS

We're still looking for a few dedicated students to take part in a cross-divisional project: Big Brother, Big Sister, a reading buddy partnership with students in K3-4 (3 and 4 years old).

Important: All classroom sessions will take place during last block from 2:15 to approx. 2:45. You can commit to any number of the meetings listed below. Training will be provided.
5 DATES
. Wednesday, 11 March (Day 4)
. Friday, 27 March (Day 8)
. Friday, 24 April (Day 2)
. Tuesday, 5 May (Day 8)
. Tuesday, 26 May (Day 4)
To take advantage of this amazing opportunity please contact Mr. Chioini this week.
BOOK CRUSH OF THE LAST DECADE
US FACULTY AND STAFF TOP BOOKS

To mark the new decade and celebrate the month of February, we asked our beloved Upper School faculty and staff to share their "favorite" read of the last decade. We're happy to see that all but a few titles can be found in our library collection. Check them out here!
You can add to the document until the end of the month.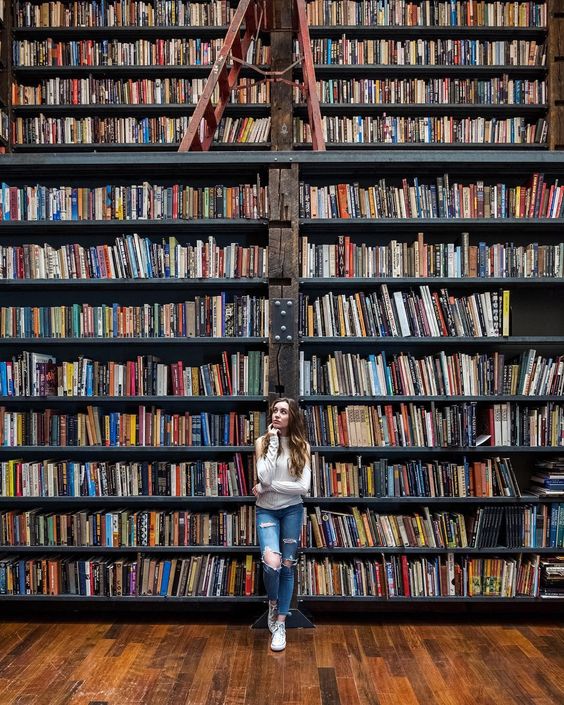 DATABASES TRIAL
UNTIL FEB. 13
We have a trial with Gale to test various databases until FEBRUARY 13.
Click here to access the trial page
Access code (if prompted): test
Everyone is invited in testing the products. Your comments will be helpful in considering any new subscriptions.

LitBits
A selection of literary news and events for the month. Share your news items with us.
1. Exhibit: Tolkien, Journey to Middle-Earth. Until Feb. 16 - Bibliothèque François-Mitterrand
2. The 2019 Book Award from the American Library in Paris goes to Marc Weitzmann for Hate: The Rising Tide of Anti-Semitism in France.
3. Adaptation théâtrale de la Recherche de Marcel Proust. Les dimanches et lundis, du 20 janvier au 30 mars, le théâtre de la Contrescarpe (Paris V) propose une adaptation théâtrale d'À la recherche du temps perdu. 2019 marquait le centenaire de l'attribution du prix Goncourt à Marcel Proust.
4. Ateliers d'écriture au Figaro. Prochain atelier avec Irène Frain. Détails et modalités sur www.lefigaro.fr/ecriture.
5. Boris Vian aurait eu 100 ans le 10 mars prochain. Visitez le site pour connaître le programme complet des célébrations.
If you have an account with the New York Times, don't forget to sign up for their weekly newsletter, BOOKS.
BITS & PIECES
Location
Building 6, Room 6108,
at the top of the Coulson Commons stairway
Hours
Monday-Thursday: 8:30 a.m. – 5:00 p.m.
Friday: 8:30 a.m. – 4:00 p.m.

Telephone
01 41 12 82 97
OUR MISSION: The American School of Paris is a vibrant, international, family-oriented community. Our mission is to inspire and prepare every student to achieve personal and academic excellence as an engaged global citizen by providing a challenging, innovative program within a compassionate environment.
© 2020 American School of Paris
41, rue Pasteur
Saint Cloud, France
The privacy of our ASP community is paramount, and the school is committed to respecting your data privacy rights, in compliance with the General Data Protection Regulation and other regulations. We invite you to acquaint yourself with our updated data protection policy. If for any reason you would like to be removed from our mailing list, please contact advancement@asparis.fr.
Unsubscribe from future ASP communications