ASP Alumni News, Fall Edition 2019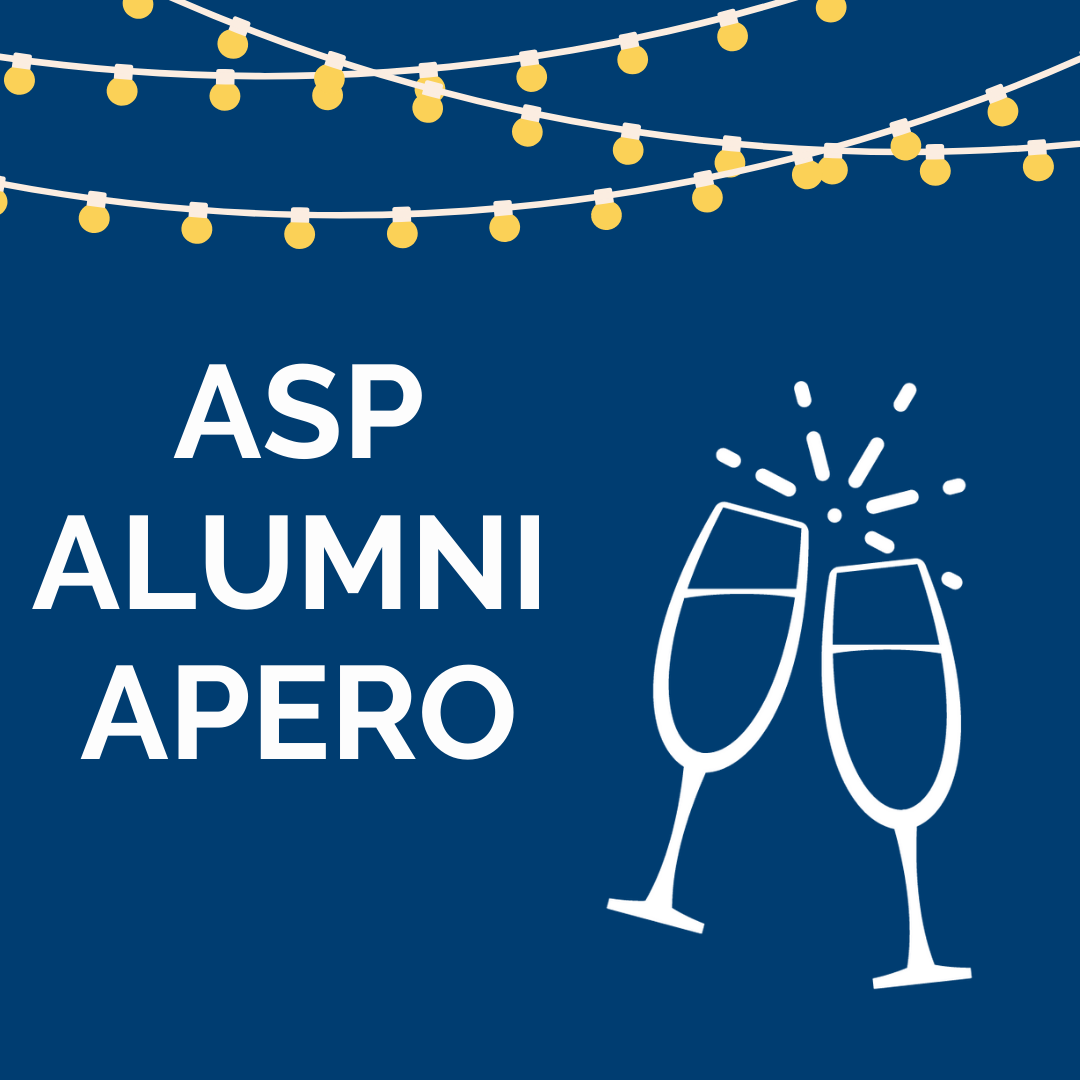 Upcoming Community Reunions
All past students, parents, faculty, and staff are invited.

Paris Alumni Apéro: Wednesday, January 8, 2020, 6:30–8:30 p.m. Register here

!

Boston Alumni Reunion: Thursday, April 16, 2020. For more information and to RSVP, contact the ASP Alumni Office
Upcoming Class Reunions
Mid 70s classes: Boston, April 17–19, 2020
Early 1960s classes: Washington DC area, May 1–3, 2020
Class of 2010 and other 00s reunions: ASP Campus, June 5, 2020
London Calling!

Our ASP reunion season is off to a fantastic start! At our premiere event, alumni of all ages came together on a rainy evening in London-Wimbledon on November 1. Thanks to André, Nicci, and their family for sharing their culinary skills, hospitality, and generosity with the ASP community. Click here to see photos and read more about the event.

Our alumni give back to the ASP communities in numerous ways throughout the year. With alumni hosting reunions around the world, naming on-campus spaces after beloved faculty, and offering their expertise to students, there are so many ways to stay involved in the ASP community.
Click here read more about how alumni like Cécille Carameros Shannon '64 and Tim Plump '15 give back to ASP. If you'd like to plan a campus visit, make a gift, or host a reunion contact the ASP Alumni Office.
Cécille Carameros Shannon '64, (center) in a photo from the recent reunion of 1960s alumni, in Austin, Texas.
Photo: College Counselor, Jill Lauck, Laura Vincens, College Counselor, Mary Jean Lowe, Upper School Director, Aaron Hubbard.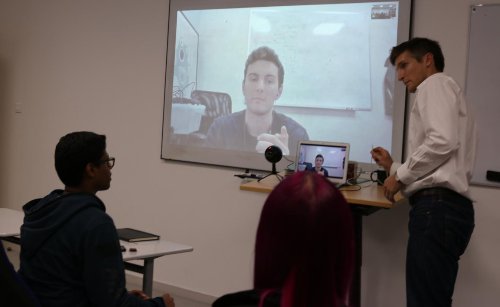 Tim Plump '15 of Boston Dynamics calling into an Upper School robotics class.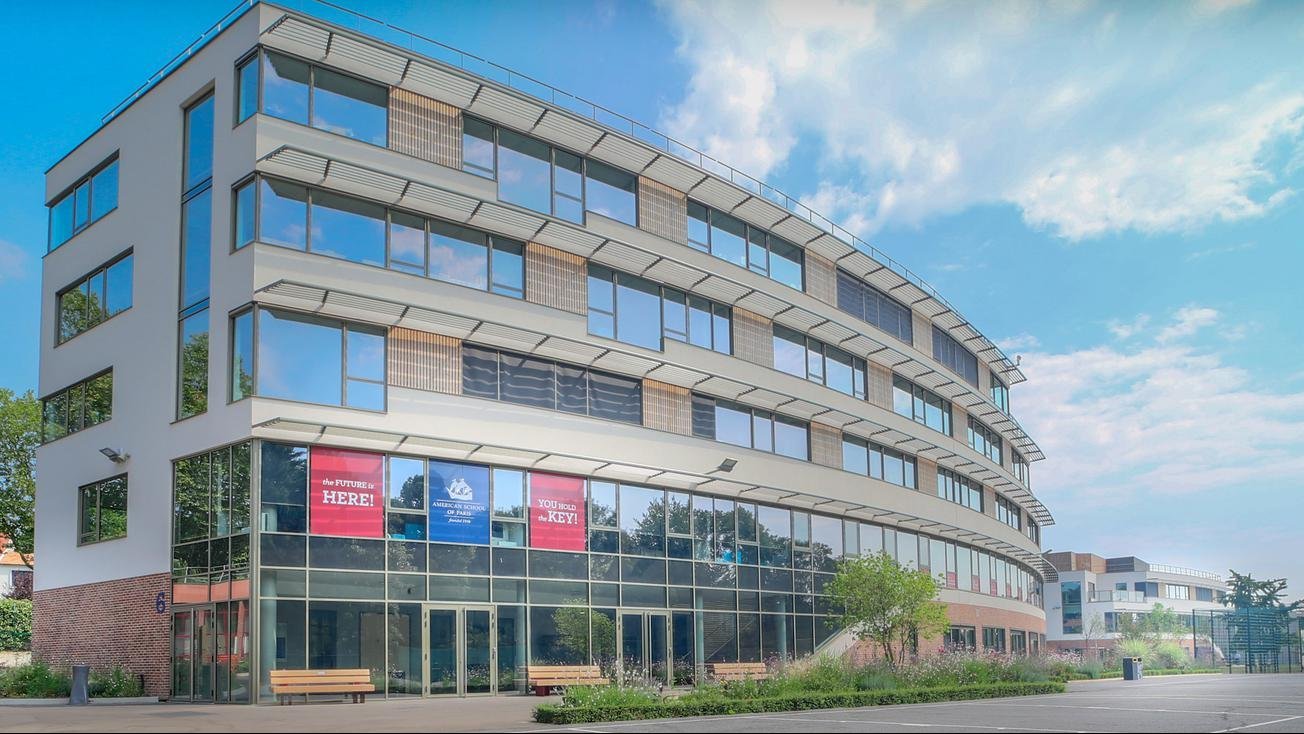 Annual Fund
Our ASP community has supported incredible projects and enabled students to extend their learning, both inside the classroom and beyond. Thanks to the support of our community, our school has state-of-the-art buildings and recruits top educators from around the world.
This year, we are establishing an Annual Fund devoted to ensuring the school continues to innovate at every level of ASP life. You can learn more about the fund here.
Help us launch the Annual Fund by giving a gift today.

At ASP, we are thrilled to learn of alumni accomplishments and to share them with the community. In this issue of Alma Matters, we are sharing several recent features. Alan Bigelow '85 was profiled in The New Yorker about his work at Solar Ovens, and Pierre Lord '95 swam the English Channel!
Nicola Berry P '19, '22, '22 opened a photo exhibition in Paris, and Saskia Maarland '05 was nominated for "Best Female Narrator 2018," at the Audies––the audiobook equivalent of the Oscars!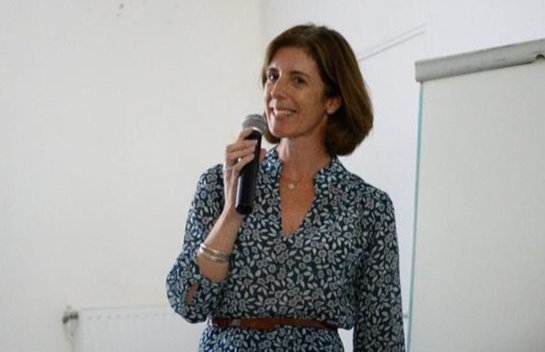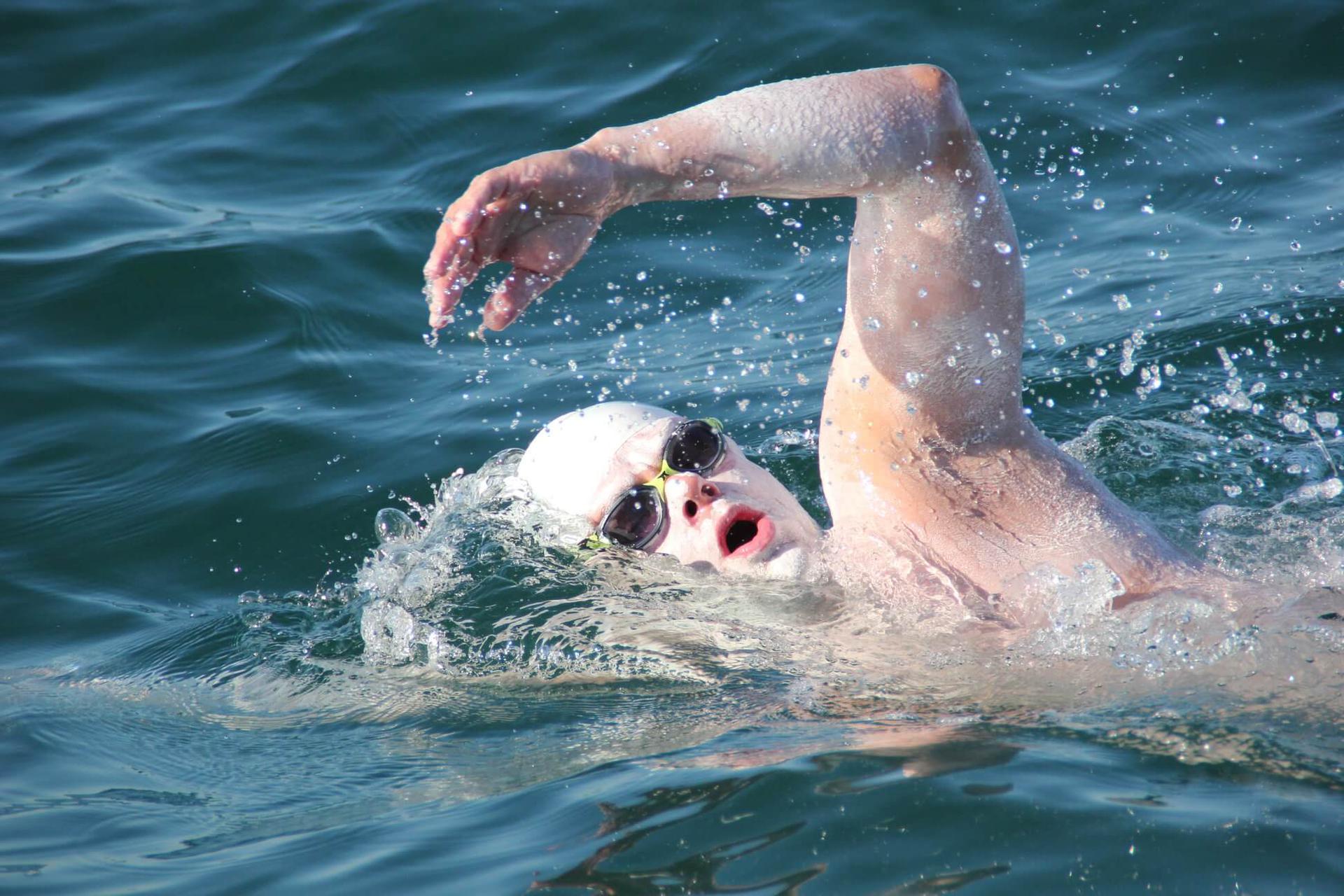 Click here to read more about each news feature and to see photos of these alumni in the news.
If you'd like to share a recent feature, please submit a class note here or contact the ASP Alumni Office.

Some of the alumni we welcomed this quarter included Dave Reza '72, Anne Read-Andersen P'11, '13, '17 and her daughter Kristen '17, Augustin Legrand '14, Jean Weill '14, and Arnaud Legrand '16, as well as the Nick and Suzanne Gutwein Family, including Chet '02, Whitney '03, Andre '10, and Madison '11.
To read about what these alumni are up to now, and who they visited on campus, click here.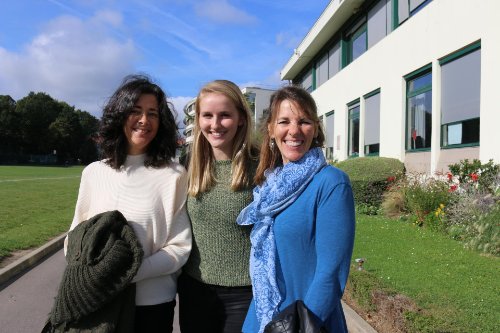 With graduates around the world, the Alumni Office is working to map out where each of our alumni are based.
Please ensure that we have your location in our database so that we can connect you with alumni resources and events. Click the button to update your contact details.
ASP Goes to University
Three alumni currently attending Wesleyan University in Connecticut, USA, gathered on their campus to reconnect and share their ASP spirit. Class of 2019 alumni class representative Zirdi Syukur is enjoying college representing ASP at Yale-NUS College in Singapore. "I'm settling in this university's diverse and vibrant community. It reminds me of ASP!"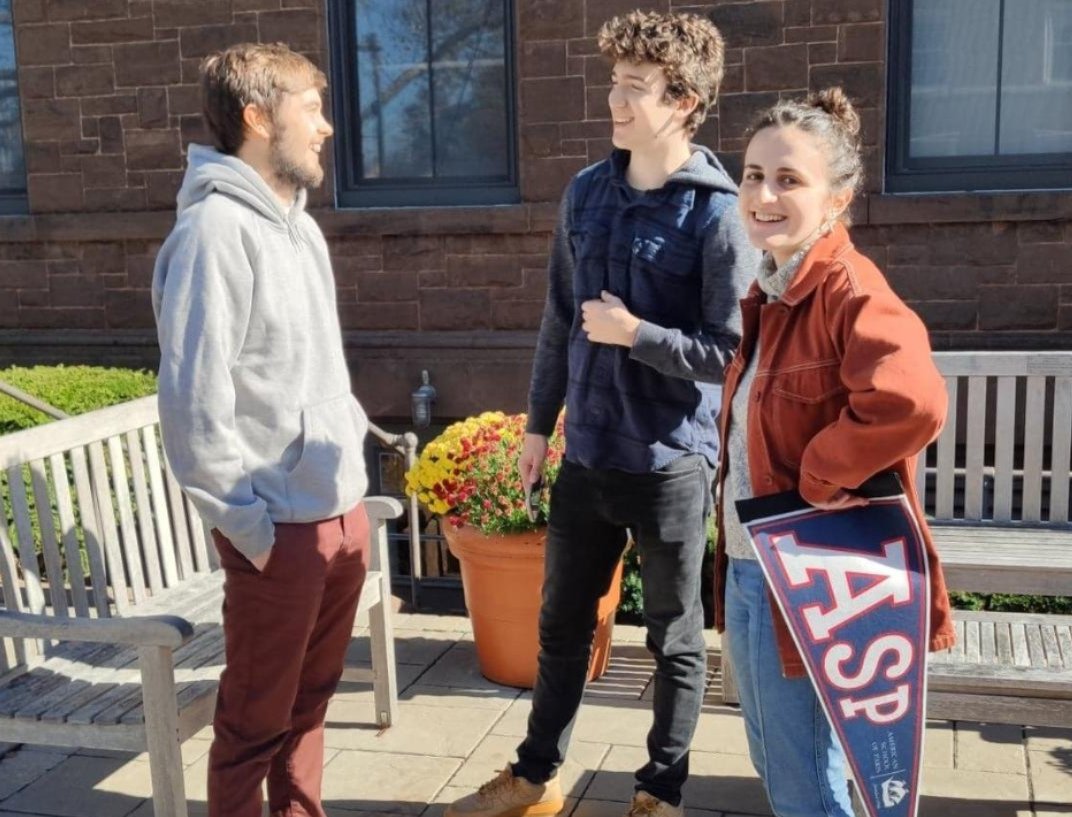 At Wesleyan University, left to right: Paul Willems '16, Lucas Lippman '19, ASP Summer Camp Counselor, Dalia Rubinstein.
Zirdi Syukur '19 at Yale-NUS College in Singapore.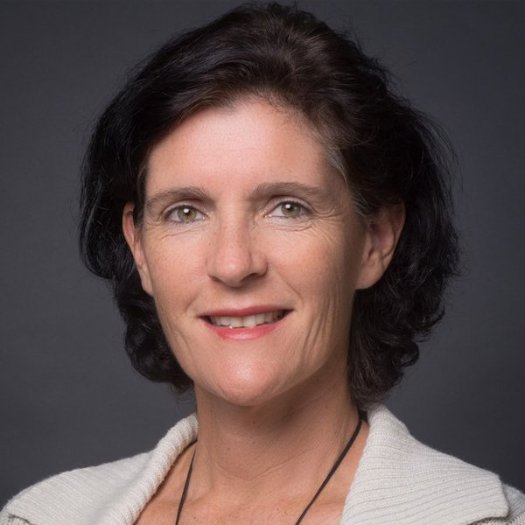 ASP welcomes new Director for Advancement and Major Gifts, Caroline MacDonald. Caroline shares, "I am delighted to be part of the ASP family and particularly keen to connect and get to know the alumni who have helped write the ASP story. I look forward to meeting many of you here in Paris, in Boston, and hopefully in numerous other locations as we build our network. Please feel free to reach out to me and visit us on campus."
This year, ASP launches "Going Beyond," our new Strategic Plan. Click here to read more and to learn about how we are going beyond to help our students make a difference in the world through social entrepreneurship, innovation, and new technology.
OUR MISSION: The American School of Paris is a vibrant, international, family-oriented community. Our mission is to inspire and prepare every student to achieve personal and academic excellence as an engaged global citizen by providing a challenging, innovative program within a compassionate environment.