Class of 2019: Our Newest Alumni!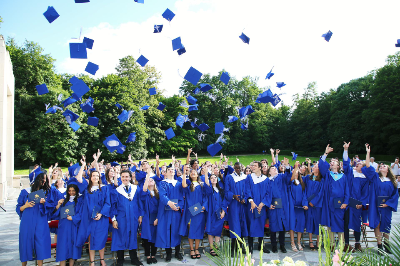 Congratulations to the Class of 2019! June's graduation ceremony at the majestic Mémorial de l'Escadrille La Fayette was an opportunity to share important messages about stepping forward to effect change as graduates set off on their future paths.They will soon be heading to universities in the US, Europe, and around the world. We wish them every success!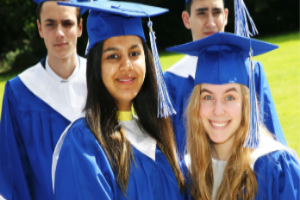 The Class of 2019 achieved outstanding results on external exams, with an IB average of 34 points, compared to a world average of 30. AP scores were also strong. Read more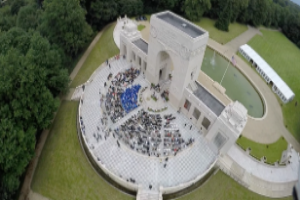 The venue is a tribute to American aviators who flew with the French Air Service during World War I, and a testament to the longstanding friendship and common ideals of France and the USA.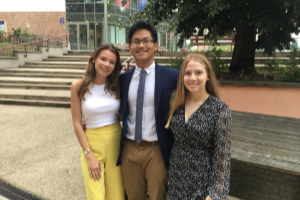 2019 Alumni Class Reps: Flavie de Germay, Zirdi Syukur, Isabel Kramer (photo, left to right) will help their classmates stay connected to each other and to ASP. We look forward to their updates!
Kudos to our faculty: 96% of the scores predicted by ASP teachers were within one point of the actual IB results, highlighting both how closely our teachers work with their students, and their familiarity with the IB program.
Incredible Results! Special mention to Mia Kwon who scored 44 out of 45 points on her IB exams, achieved by only 0.3% of all IB candidates worldwide. Mia wrote: I am grateful for the amazing opportunities that ASP provides...I grew as a student and as an individual at ASP and thank the teachers and leaders who supported me through this journey.
From the Head of School, Jane Thompson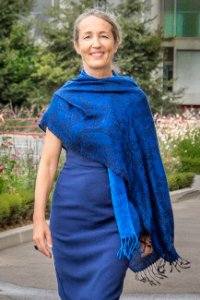 Alumni are truly part of the foundation of a school, and a key strength of the American School of Paris. It has been wonderful to meet many of you during this past year. I hope to keep the connection and communication strong between us, and to include your voice as we shape the future of ASP.
Thank you to alumni who participated in the survey to support our strategic planning process by sharing responses to these queries:
What do you value most from your ASP experience?

What are the top three things that you wish you had learned at ASP?

What are your hopes and dreams for ASP's future?
Stay tuned for the fall launch of our strategic plan, Going Beyond.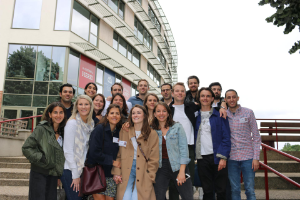 In June, ASP welcomed 22 alumni and their partners from the Class of 2009 to celebrate their 10-year reunion. Alumni were impressed by the new look of our campus, but the highlight was certainly reuniting with current and past faculty to reminisce and to catch up on what has happened since their graduation. Ten years on, our former students are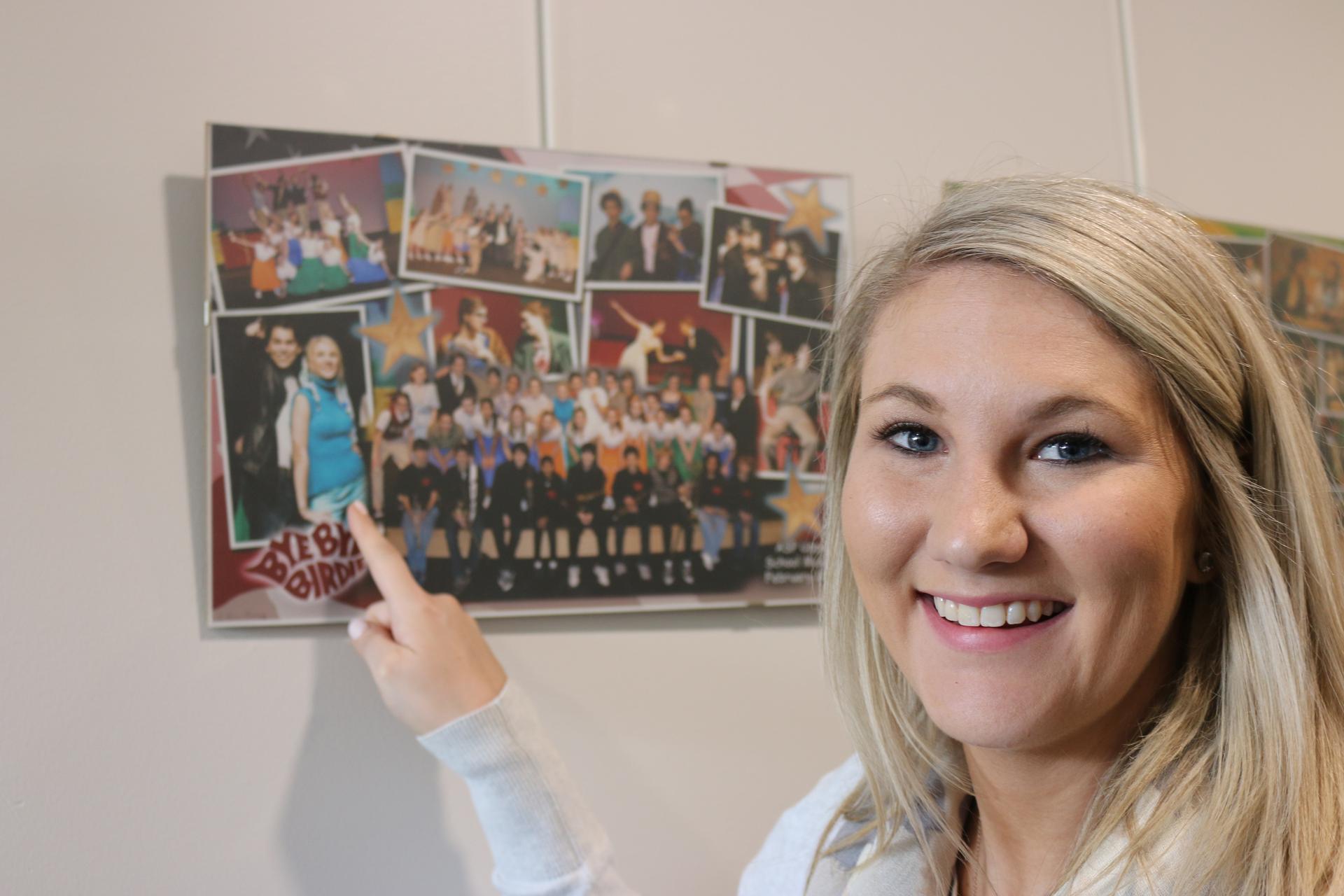 forging careers in a variety of domains. They spoke of how they cherished their ASP years and education, and how fortunate they still feel to be part of our community. Adding to the excitement, one alumna became engaged to be married during the weekend! Some of the reunion attendees are already planning their next visit back to ASP. Thank you to Isabel Ulatowski and the Ulatowski family, and to all returning alumni, for helping to make this event possible.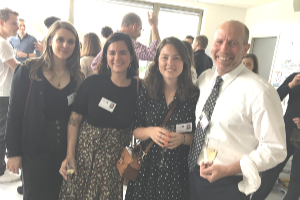 Our visit back to ASP was really wonderful. Thank you to everyone who helped put it together and who attended the reception. It meant a lot to have our former teachers come see us, and a huge shout out to the retired teachers who came to the school just to see us! – Jessie Papalia
Check out the video for Reasons Why, by Brian Levisalles '09.
Brian filmed part of the video on campus in the PAC after his class reunion.
Class of 2010, you're up next!
Contact the Alumni Office to prepare for your 10-year reunion in Spring, 2020.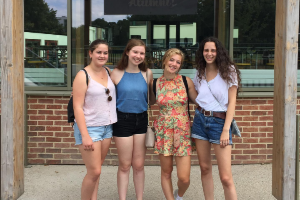 Four members of the Class of 2018: Anna Brenninkmeijer, Lisette Dubow, Mallory Lewis, and Ruthie Glauber, best friends from Lower/Middle School who all moved away after Grade 6 or Grade 7, have spent every summer since doing volunteer work together around the world. All graduated from high school last year and their joint senior trip included a visit to Paris and an entire day at ASP!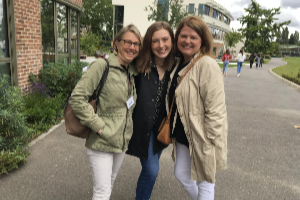 Kim Cooley P'16 '19 '19 and daughter Natalie Cooley '16, visited campus with ASP Trustee Ilse Willems P'11 '13 '16. Kim recalled her time as an ardent parent volunteer and PFA leader, and Natalie reconnected with her Grade 3 teacher Maria Lagoutte P'07 '09! The Cooley family was at ASP from 2004 to 2008.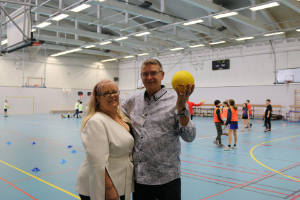 Kel Evershed '75 visited from Australia with his wife Sally, more than 45 years after he left Paris. He was happy to rediscover the Field House and shoot some hoops – just like "in the old days." Kal shared: "I was a student at ASP from 1971 to 1973 with my sisters Lynette Evershed '73 and Sonia Evershed '79."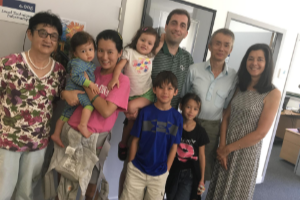 Former ASP teacher Dave Lynn recently brought his family to ASP to show them where he used to work! While on campus, the Lynns visited with Admissions Director Brenda Heussaff P'06 '10. Dave left ASP in 2013 and is now the Director of International Studies at Charlotte Country Day School in North Carolina.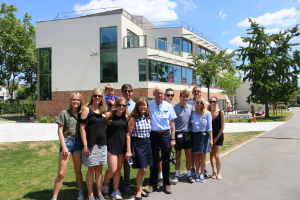 Three generations of the Clark family visited from the United States! At ASP from 1982 to 1987, the family's trip this year commemorated the 50th wedding anniversary of Tom and Joyce Clark. Accompanying them were their children: Jennifer Clark Kaufman '91, Rebecca Clark Deason '94 and Brandon Clark '98, and their families. Joyce later reflected: "the visit to ASP was special as it was where we had so many wonderful experiences."
Upcoming Reunions and Gatherings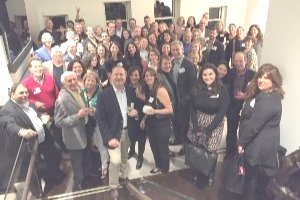 We are planning an exciting calendar of reunions! Exact dates and locations are still to be finalized; the tentative schedule is below and additional events may be added. Unless otherwise noted, these gatherings are for all alumni groups (parents, students, faculty and staff), from all years. Please let us know if you are in the classes or areas listed so that we can update you when more details are available!
London gathering: Fall 2019

Paris Apéro: January 2020

Boston "Bubble Gen" reunion, Classes of 1975, 1976, 1977: April 2020

East Coast USA gathering: Spring 2020

Philadelphia 50-year reunion, Class of 1970: Spring 2020

On-campus 10-year reunion, Class of 2010: Spring 2020
Alumni: Inspiring our Students and Future Leaders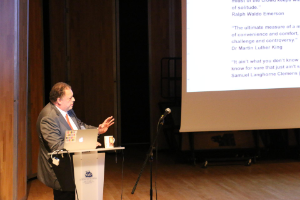 Grade 8 students challenged to debate the ethical responsibilities of purveyors of transportation during the Holocaust were thrilled by the opportunity to hear from Alain Leray '78, President and CEO of SNCF America, in the PAC, and to test their newly honed skills of critical questioning.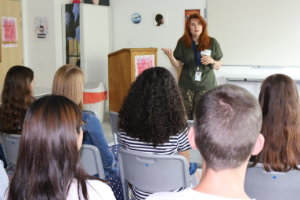 In June, ASP hosted its first Career Fair, gathering 25+ professionals from diverse fields including an FBI agent, engineer, and many others. Each led an interactive session with Upper School students, sharing insights into their professional pathways and experiences.
Are you available to share career insights with current ASP students, either in-person, or by teleconference? Our alums always inspire! Please contact the Alumni Office for more information.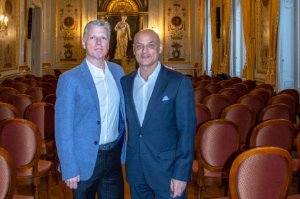 Thanks to generous support from literary agent Steven Barclay '77 (photo, left), for the past 17 years ASP has showcased some of the literary world's top names through the Visiting Writer Program. In 2019 we had the honor of welcoming Daniel Mendelsohn, memoirist, essayist, critic, columnist, translator, who spent a day interacting with students, and then spoke to adults at an evening event.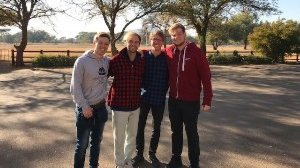 Evan James Leonard '12, Ryan Hunter '12, Mathys Vlas '16 and Jonas Vlas '17 accompanied 24 ASP students and faculty to the Kalahari Desert earlier this summer to support our long-term service project in this remote area. Local students and those from ASP were inspired by the alums' commitment to giving back, their enthusiasm, and their brilliance at rugby!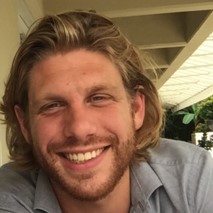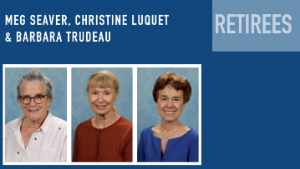 Thank you to our 2018 – 2019 retirees for their many years of service and their support for ASP students:
Meg Seaver (Lower School)
Christine Luquet (Lower School)
Barbara Trudeau (Lower and Middle School)
Isabelle Mouclier (Upper School)
Catherine de Gueltzl (Nurse)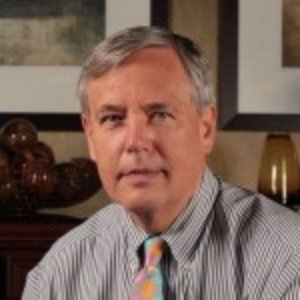 Henry (Hank) Satterthwaite, former ASP Board of Trustee member, on March 10, 2019. Mr. Satterthwaite is survived by his wife Anne and his children and stepchildren Anne Satterthwaite Hoare '83, Jamie Satterthwaite '86, Dana Jonson '82, and Randy Jonson '90, who were at ASP from 1982 to 1986. He was instrumental in securing a two million dollar corporate donation for ASP and an additional matching gift, creating the core of the capital campaign to build the PAC, as well as other
donations. Hank truly understood the potential for philanthropy to make an indelible impact on teaching and learning; he helped create an ASP culture of giving and set the standard for future campaigns. He's left an incredible legacy at ASP, and the world has lost a wonderful person. – Lois Fink P'87 '92, Board of Trustees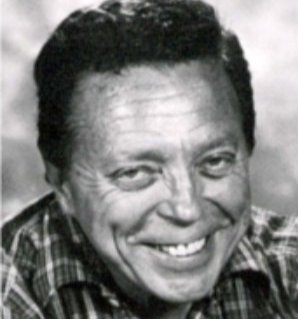 Brandt Kingsley, former teacher who inspired an appreciation and passion for art in decades of ASP students, on March 14, 2019. His classes and field trips to the likes of the Louvre, Jeu de Paume, Musée Rodin were the best. I still picture so many wonderful works of art in my mind's eye thanks to him. Merci Bien, RIP Mr. Kingsley. – Peggy Leong '62.
Our lives will forever be richer for the legacy that he invested in each of us. Read the full tribute by Pat Hiller Stainke '68
Homecoming 2018 in the News
The Council for Advancement and Support of Education recognized ASP's 2018 Homecoming and Community Celebration, featuring it on the cover of the May/June, 2019 issue of its Currents magazine. The publication describes our event as "The Weekend that Delighted." Indeed it did!
Comments, Suggestions, Questions?
Contact the Alma Matters editor at: alumni@asparis.fr
#ASPalumni
Follow and use our Hashtag!
Link to alumni social media! Click on the icons above.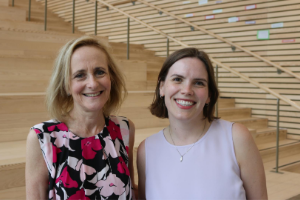 Contact the Alumni Office to plan a campus visit, submit a class note, share news, help plan a reunion, or otherwise connect with the school. We love hearing from our alums!
Your alumni team on campus, is keen to help you connect with ASP! Photo (left to right): Janet Rubinstein and Patricia Rozenberg.
OUR MISSION: The American School of Paris is a vibrant, international, family-oriented community. Our mission is to inspire and prepare every student to achieve personal and academic excellence as an engaged global citizen by providing a challenging, innovative program within a compassionate environment.
© 2019 American School of Paris
41, rue Pasteur
92210 Saint-Cloud, France
The privacy of our ASP community is paramount, and the school is committed to respecting your data privacy rights, in compliance with the General Data Protection Regulation and other regulations. We invite you to acquaint yourself with our updated data protection policy. If for any reason you would like to be removed from our mailing list, please contact advancement@asparis.fr
Unsubscribe from future ASP messages