"Les livres nous obligent à perdre notre temps d'une manière intelligente."
Mircea Eliade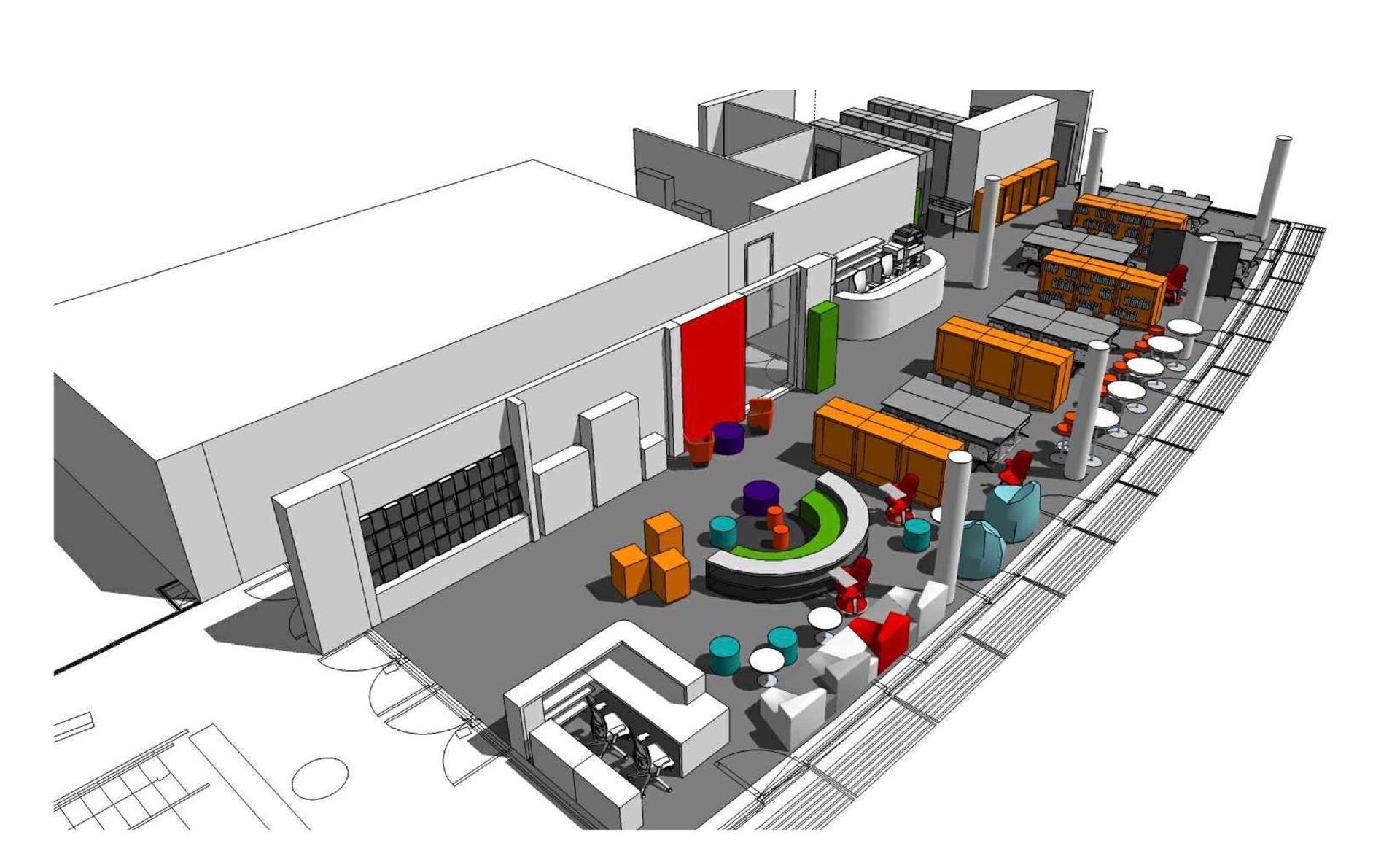 Welcome to the May issue of The Hub!
Not having entered a school before the age of 17, Tara Westover retells how she left her difficult childhood and abusive family behind and earned her way to Harvard and Cambridge. Finalist for the National Book Critics Circle Award for Autobiography 2018, Westover's Educated is about courage, determination and the power of books and education. 
This month, teacher Pascale Doyle writes a review of L'Art de perdre (Fr) by Alice Zeniter, a powerful story of a family and two countries that are forever linked. And fans of L'Arabe du futur by Riad Sattouf will be happy to see the complete collection on our shelves. 
Happy reading,
Mario Chioini 
8-12 Librarian
STUDYING IN THE LIBRARY - REMINDER
Please remember that the library needs to remain a serene and quiet place of study. A large number of students require such haven to manage the stress brought by final assignments and exams.
Good luck to our all IB and AP students, and seniors!
BOOK HIGHLIGHT
L'ART DE PERDRE de Alice Zeniter
A travers une fresque profondément humaine ayant pour toile de fond la période allant de l'Indépendance algérienne jusqu'à l'heure actuelle, Alice Zeniter nous fait vivre l'histoire de la famille de Naïma, jeune femme d'origine kabyle. Ses descriptions du fonctionnement de la société kabyle et de la mentalité de ces montagnards m'ont offert une nouvelle perspective pour comprendre la période menant aux accords d'Evian. J'ai également mieux appréhendé les différents processus ayant amené des Algériens à devenir harkis.

Ce roman commence dans le village du grand-père de Naïma, au coeur des champs d'oliviers de Kabylie, puis nous transporte dans les camps de transit français qui devinrent un temps l'univers des harkis. C'est là que vécut celui qui allait devenir le père de la protagoniste, avant que la famille ne se fonde en banlieue périphérique.

A. Zeniter s'interroge sur le parcours douloureux de cette famille, contrainte de quitter l'Algérie, ainsi que sur son identité.
Je vous conseille de lire ce roman passionnant qui apporte un éclairage différent sur l'Indépendance algérienne et les décennies qui la suivirent. Eclairage d'autant plus intéressant que l'Algérie traverse une période de changement.
Pascale Doyle, professeur de français en MS, 8th grade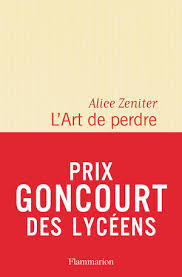 NEW ADDITIONS TO THE COLLECTION
LEGEND


YA = Young Adult Fiction
ff = Fantasy Fiction
FR = French Fiction
S = Spanish Fiction
F CHO (ff) - YA 
Chokshi, Roshani. The Gilded Wolves. New York, N.Y: Wednesday Books, c2018.
A novel full of mystery, decadence and dangerous but thrilling adventure set in a darkly and glamorous late-nineteenth-century Paris.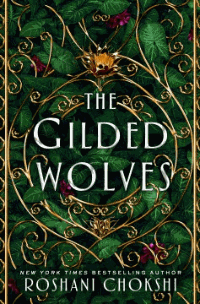 F FLO - YA
Floreen, Tim. Tattoo Atlas. New York: Simon Pulse, c2016.
After Franklin commits a horrific crime and is sent to a special lab for rehabilitation, only Jeremy believes that Franklin might actually be better...but when crimes start up again in their small town, Jeremy begins to wonder if evil can ever truly be quelled.
F GOO - YA
Goobie, Beth, 1959-. The Pain Eater. Toronto, ON: Second Story Press, 2017, c2016.
A teenage girl struggles to regain control of her life after being raped.
F HOP - YA
Hopkins, Ellen. The You I've Never Known. New York: Margaret K. McElderry Books, c2017.

With both joy and fear, seventeen-year-old Ariel begins to explore her sexuality, while living with her controlling, abusive father who has told Ariel that her mother deserted her years ago.

F ORL - YA
Orlando, Kristen. You Don't Know My Name. New York: Swoon Reads, 2017.

Sixteen-year-old Reagan, raised to be an elite spy, is torn between honoring her family's legacy and living a normal life with the boy she loves.

F ROE - YA
Roe, Robin. A List of Cages. Los Angeles, Calif.: Hyperion, c2017.
Adam,a high school senior, rescues Julian, a freshman, from an abusive situation.
FR DES
Desplat-Duc, Anne-Marie. Les lumières du théâtre : Corneille, Racine, Molière et les autres. Paris, France: Flammarion, c2012.
Novel set during the reign of Louis XIV and dealing with the competition between the great French playwrights of the time to become the King's favorite.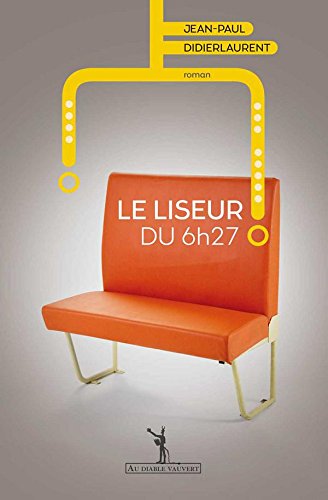 FR DID
Didierlaurent, Jean-Paul. Le liseur du 6h27. Vauvert, France: Au diable vauvert, c2014.
Sitting on the 6.27 train each day, Guylain recites aloud from pages he has saved from the jaws of a monstrous pulping machine. But it is when he discovers the diary of a lonely young woman that his journey will truly begin.
FR DIE
Dieudonné, Adeline. La vraie vie. Paris, France: L'iconoclaste, c2018.

In a horrendous tale, narrated by a young girl with a brutal father, violence mingles with absurd and dark humour.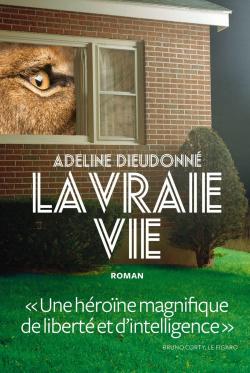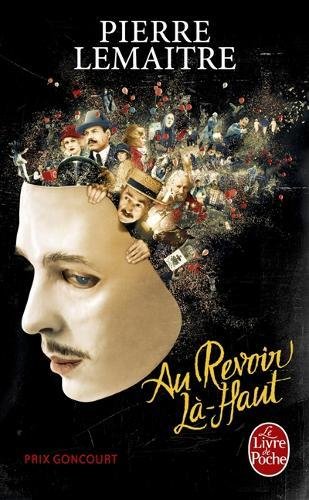 FR LEM
Lemaître, Pierre. Au revoir là-haut. Movie tie-in ed. Paris, France: Librairie General Francaise (Le Livre de poche), 2018, c2013.
Three veterans of World War I, joined by the exigencies and vicissitudes of war, try to find meaning in their lives, having rejected the hollow promises of government and nation. They become swindlers, looking out for themselves, by tricking the unsuspecting.

FR MYS
Mystères a l'école. Montreal, Canada: Druide, c2018.
 
A collection of fifteen mystery short stories each written by a French Canadian author and taking place in a secondary school.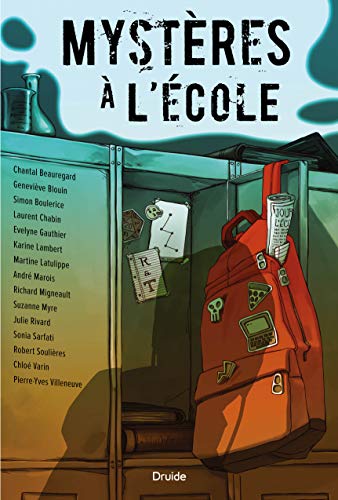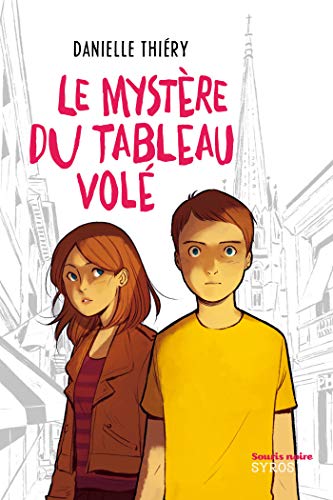 FR THI
Thiery, Danielle. Le mystère du tableau volé. Paris, France: Syros, c2018.
During a school trip to Bordeaux Lucas comes across a Botticelli painting in an antique shop that looks just like him. How can it possible? It is time for him and his sister Lily to investigate.
S GAR
Garcia Marquez, Gabriel, 1928-. Cien años de soledad. 50th Birthday ed. Barcelona, Spain: Random House, 2017, c1967.
Tells the story of the gradual modernization of the mythical town of Macondo through the history of the Buendia family.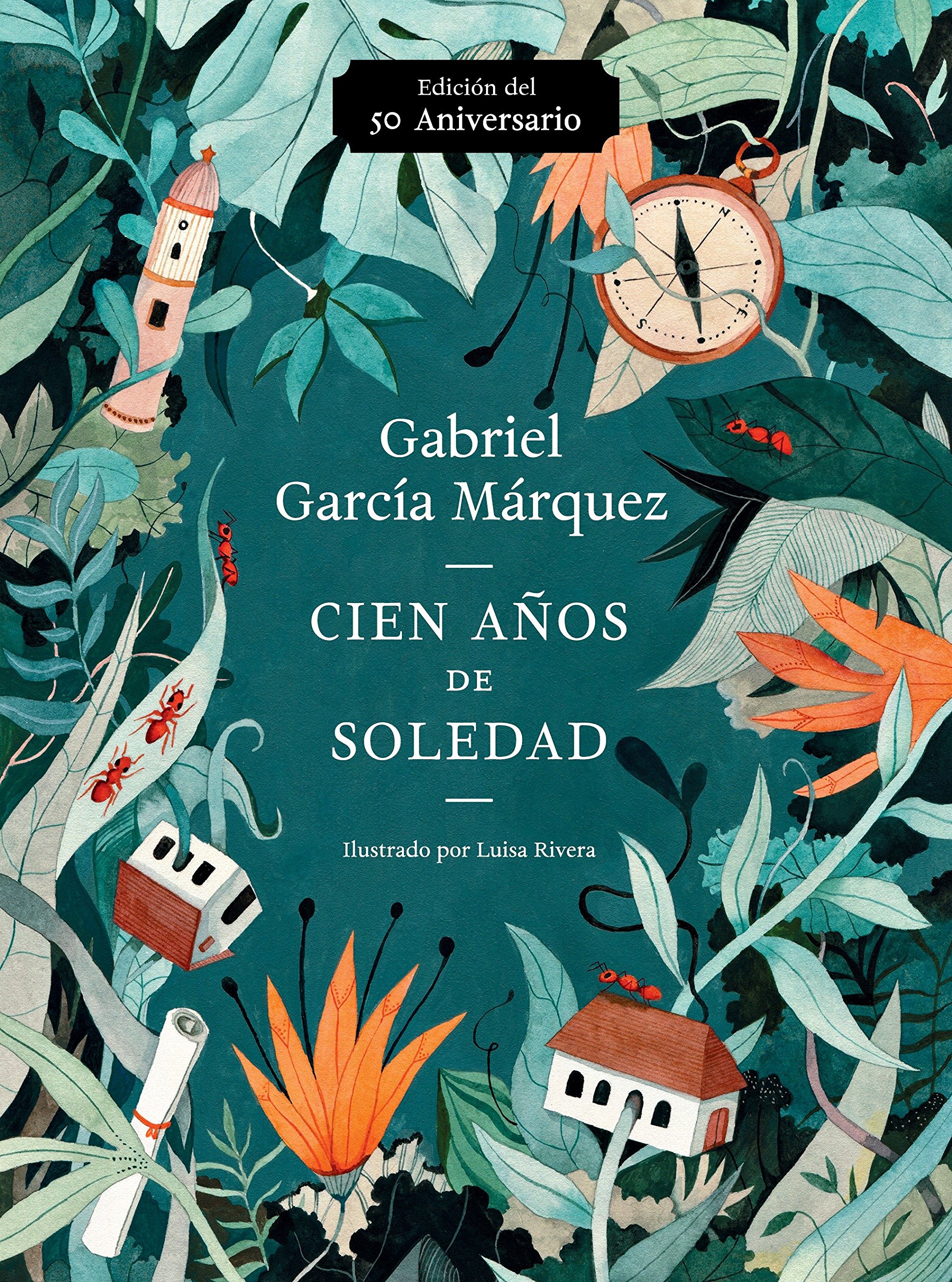 S MER
Merino, José Maria. El oro de los sueños. Revised ed. Madrid, Spain: Vicens Vives, 2015, c1986.

Fifteen-year-old Miguel, the son of a conquistador, embarks on a dangerous search for a temple of gold in the uncharted territories of Mexico.


150 GRO
Gross, Richard D. Key Studies in Psychology. 4th ed. London, UK: Hodder & Stoughton, c2003.
Presents detailed summaries of thirty-three research reports and studies drawn from all major areas of psychology, including cognitive, social, developmental, abnormal, comparative, and culture psychology.
150 GRO
Gross, Richard D. Key Studies in Psychology. 6th ed. London, UK: Hodder Education, c2012.
Presents detailed summaries of research reports and studies drawn from all major areas of psychology.
378.73 DER
Deresiewicz, William. Excellent Sheep: The Miseducation of the American Elite and the Way to a Meaningful Life. New York, N.Y: Free Press, c2014.
A manifesto for people searching for the kind of insight on leading, thinking, and living that elite schools should be--but aren't--providing.
398.21 TAN
Tan, Shaun. The Singing Bones: Inspired by Grimms' Fairy Tales. New York, N.Y.: Arthur A. Levine Books, 2016, c2015.

Selection and adaptation of seventy-five Grimm's fairy tales, as translated by Jack Zipes, and newly illustrated by Shaun Tan.

658.8 HEN
Hennessy, Brittany. Influencer: Building your Personal Brand in the Age of Social Media. New York, N.Y: Citadel Press, c2018.
Provides advice on how to build a brand and a presence on social media websites, discussing how to build an audience and keep them engaged, find an agent, pitch your favorite companies, and monetize your influence.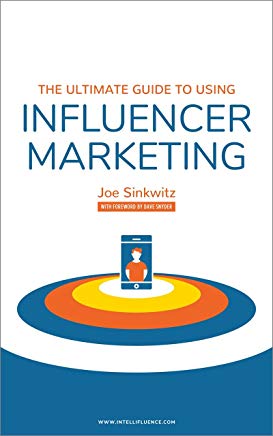 658.8 SIN
Sinkwitz, Joe. The Ultimate Guide to Using Influencer Marketing. Amazon Distribution, c2018.

Provides an in-depth look at the business world of influencers, how to use them for your business, and how to become one yourself.

685.31 KAW
Kawamura, Yuniya, 1963-. Sneakers: Fashion, Gender, and Subculture. London, UK: Bloomsbury Visual Arts, 2018, c2016.
The first academic study of sneakers and sneaker subculture in America.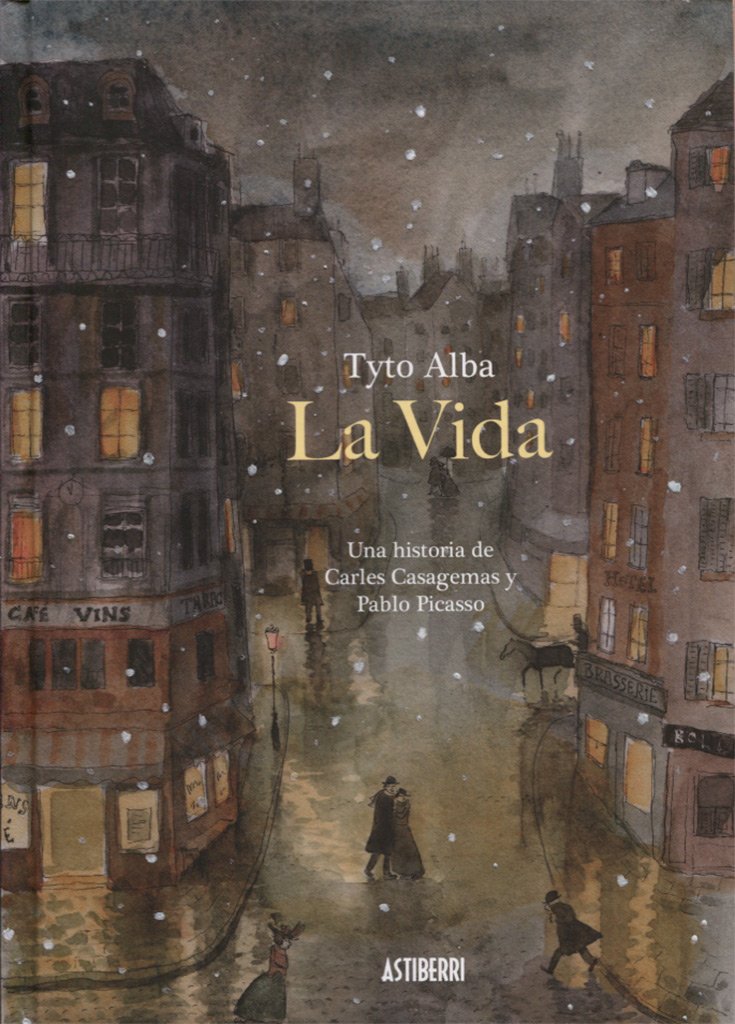 741.5 ALB (Fr)
Alba, Tyto. La vida : una historia de Carles Casagemas y Pablo Picasso. Bilbao, Spain: Astiberri, c2016.

This graphic novel features the friendship between two young artists: Pablo Picasso and Carles Casagemas. The story unfolds in Barcelona, Paris and Malaga in the early twentieth-century.

741.5 GUEVARA AND (S)
Anderson, Jon Lee. Che : una vida revolucionaria. Los años de Cuba. Mexico, Mexico: Sexto Piso, 2016, c1997.
A graphic novel adaptation of the biography of Che Guevara that tells the story of the Cuban revolutionary from his days as a medical student to his years as a leader of guerrilla movements in Cuba, Africa, and Latin America, discussing his role within the Cuban revolution and his death by assassination in 1967.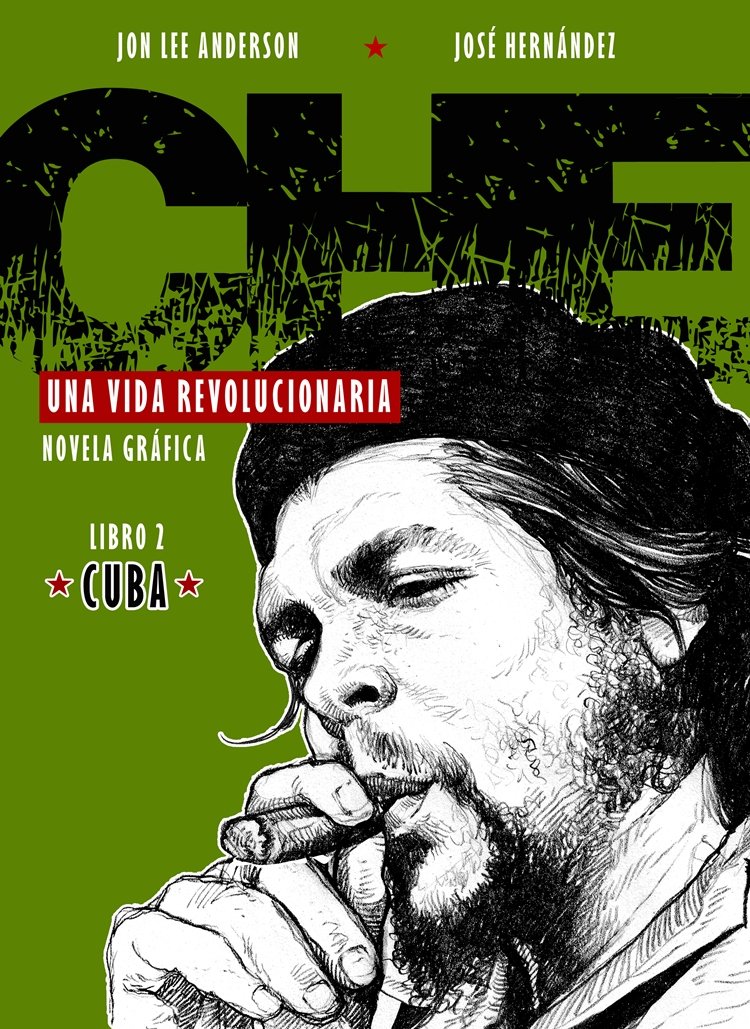 741.5 IBA (S)
Ibanez, Franciso. Top comic Mortadelo. 41. Spain, Barcelona : Ediciones B, c2011.
Relates the further adventures of Mortadelo and Filemon, a pair of bumbling secret agents in the T.I.A. (Tecnicos de Investigacion Aeroterrquea).
741.5 SATTOUF (Fr)
Sattouf, Riad. L'arabe du futur 2 : une jeunesse au Moyen-Orient (1984-1985). Paris, France: Allary Editions, c2016.
Riad, now settled in his father's hometown of Homs, gets to go to school, where he dedicates himself to becoming a true Syrian in the country of the dictator Hafez Al-Assad.
Also available in the same series:
- L'arabe du futur 3 (1985-1987)
- L'arabe du futur 4 (1987-1992)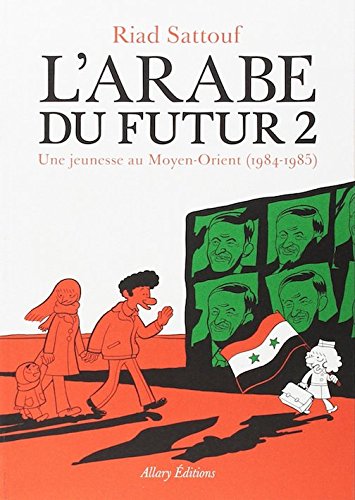 ES PICASSO COR
Corpa, Laura. Picasso : las mujeres de un genio. Barcelona, Spain: Difusion, 2017, c2011.
Malaga, Barcelona, Paris, paintings, Bohemianism, passion and endless vitality are just a few strokes of the brush that depict the intense and exciting life of Pablo Picasso. This reading examines the biography of the genius through the portraits of the women he loved.
If you read a library book, think of sharing your thoughts with our community and write a short book review!
PARENTS-FACULTY-STAFF BOOK CLUB
Our group meets every few months on Tuesdays, from 3:50 to 5:00 pm, in the Ghosn Room (4th floor, Building 6).
Our last meeting will be on May 14.
Book: Sing, Unburied, Sing by Jesmyn Ward
Thank you to everyone who participated this year. The group will reconvene next September.
* Parents from all Divisions are welcomed.
  RSVP to mchioini@asparis.fr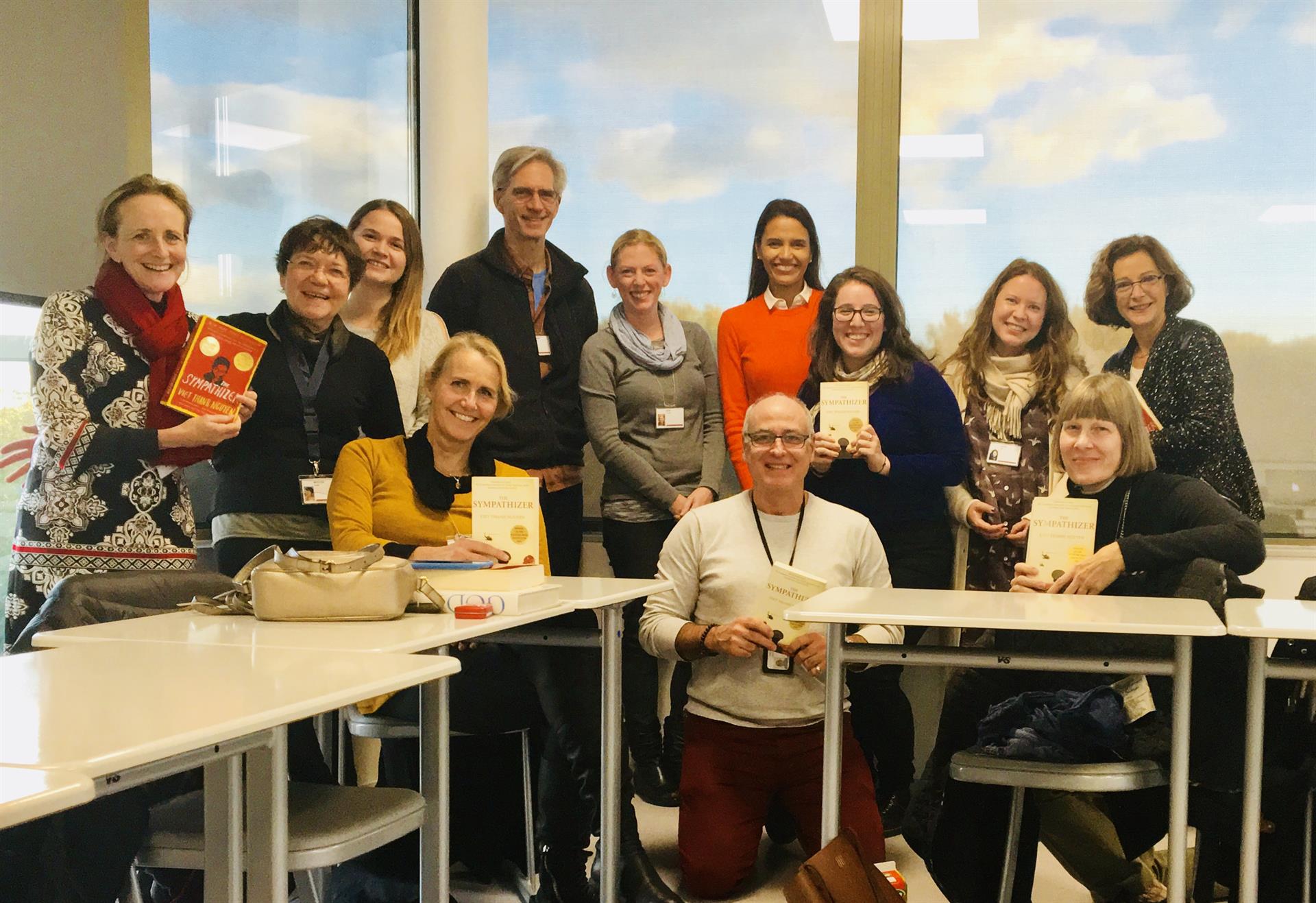 Picture by Janet Rubinstein 
BITS & PIECES
Location
Building 6, Room 6108,
at the top of the Coulson Commons stairway
Hours
Monday-Thursday: 8:30 a.m. – 5:00 p.m. 
Friday: 8:30 a.m. – 4:00 p.m.

Telephone
01 41 12 82 97
OUR MISSION: The American School of Paris is a vibrant, international, family-oriented community. Our mission is to inspire and prepare every student to achieve personal and academic excellence as an engaged global citizen by providing a challenging, innovative program within a compassionate environment.
© 2019 American School of Paris
41, rue Pasteur
Saint Cloud, France
The privacy of our ASP community is paramount, and the school is committed to respecting your data privacy rights, in compliance with the General Data Protection Regulation and other regulations. We invite you to acquaint yourself with our updated data protection policy. If for any reason you would like to be removed from our mailing list, please contact advancement@asparis.fr.
Unsubscribe from future ASP communications