"I cannot remember the books I've read any more than the meals I've eaten; even so, they have made me." Ralph Waldo Emerson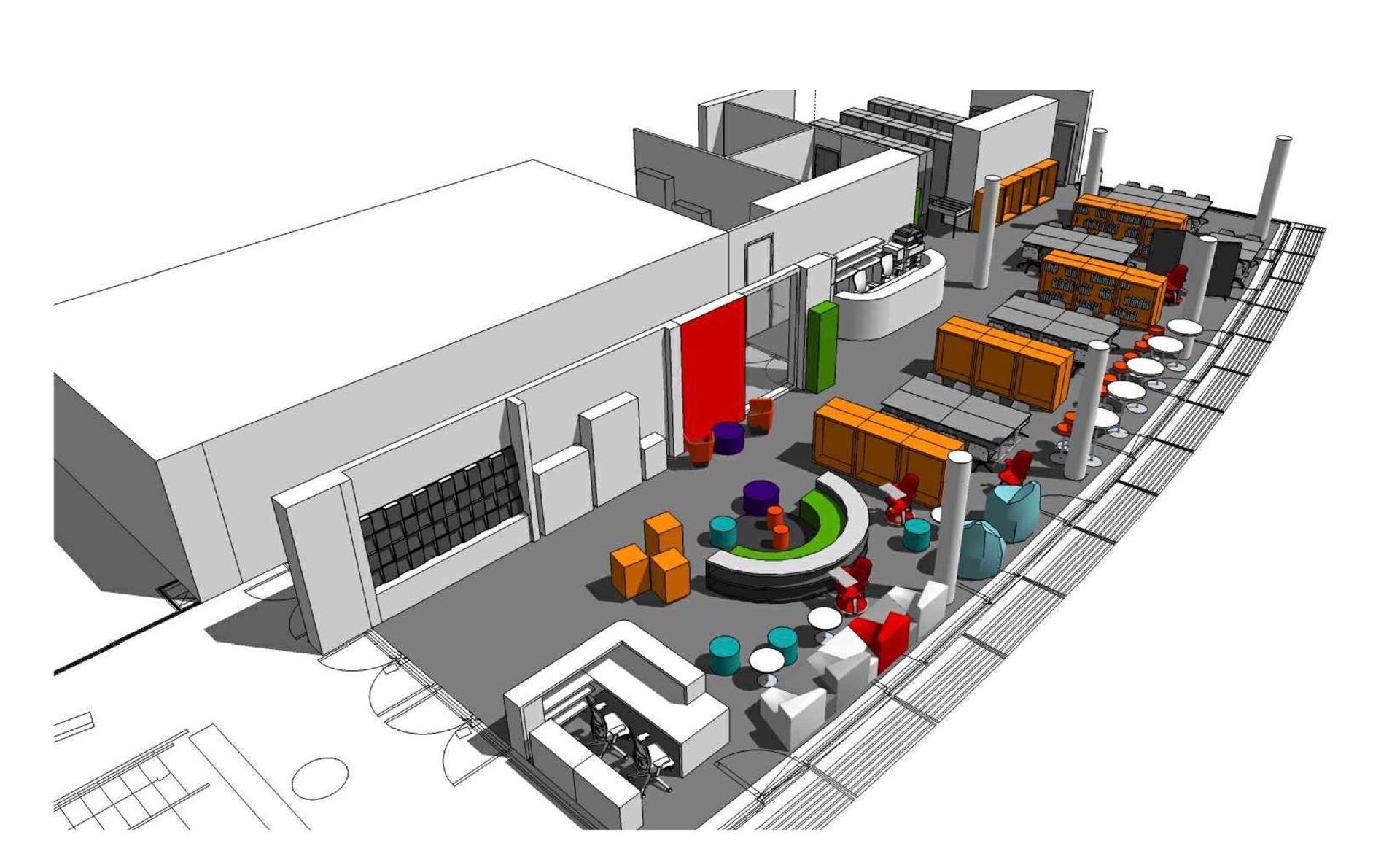 Welcome to the April issue of The Hub!
We wish you all a restful and restorative Spring break. Check the great reading options we have for you this month.
Mario Chioini 
8-12 Librarian
POETRY BY HEART
INTER-SCHOOL FINAL RESULTS
We're happy and very proud to congratulate Tallulah Burns (9) who finished 2nd in her category and Swati Singh (12) who gave an amazing performance at the inter-schools final of Poetry by Heart at Ecole Jeannine Manuel on Saturday, March 23. 
Their performances were impressive and reflected the long months of preparation that such an activity demands.
Daniela Bruneau and I wish to thank all the students who participated in this year's event: Tallulah Burns, Neil Francis, Flavie de Germay, Mia Nave, Robert Pittman III, and Swati Singh, as well as their parents, teachers and the administration for their support.
Get ready for next year's edition.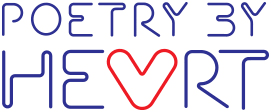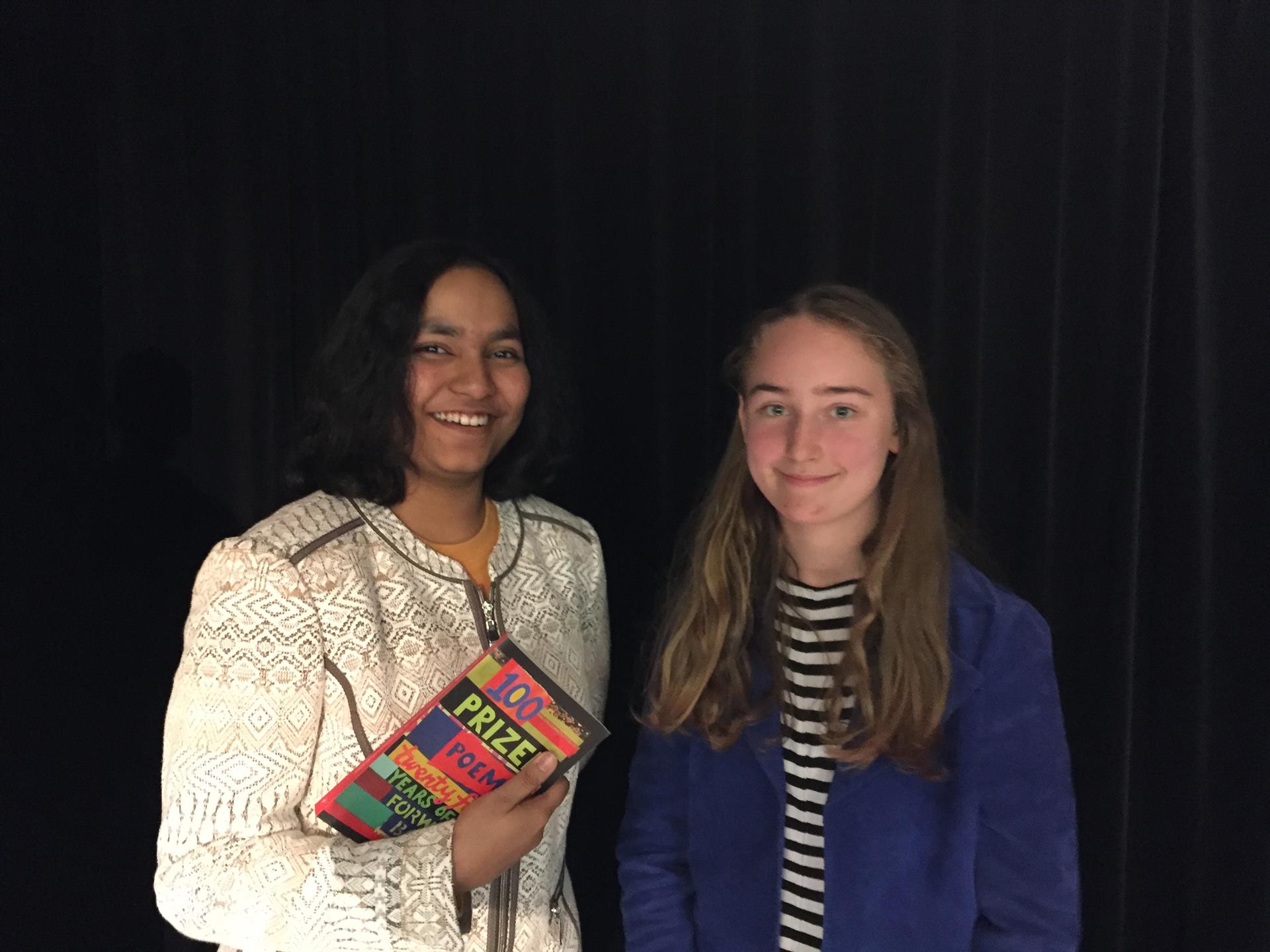 BOOK HIGHLIGHTS
News, fake news, deepfakes... The news industry has changed and so is our relationship with it: new actors (Buzzfeed, Vice), new platforms (Facebook, Twitter) and new challenges (business models) are contributing to a paradigm shift in our perception, understanding and interaction with the media. 
In Merchants of Truth: Inside the News Revolution, Jill Abramson focuses on four major news media, two start-ups and two traditional organisations: Buzzfeed, Vice, the Washington Post, and the New York Times. As a former editor of the New York Times, Abramson helps us understand the trials of an industry that is in constant evolution. 
In Breaking News: The Remaking of Journalism and Why it Matters Now, Alan Rusbridger, ex-editor of the Guardian between 1995 and 2015, provides an insider look at the challenges he went through and makes eloquent and insightful arguments in defence of good journalism.
Michèle Fitoussi's Janet (in French) is a captivating tribute to Janet Flanner who was the Paris correspondent to the New Yorker magazine from 1925 until her retirement in 1975. An early feminist, Janet was part of the Paris expatriate scene along with Hemingway, Fitzgerald, Stein and her prose helped her become an important voice in literary journalism.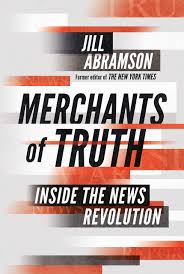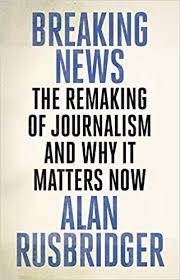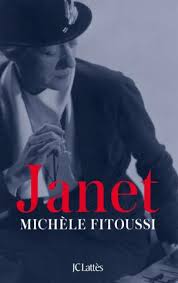 NEW FRENCH AND SPANISH SECTIONS
The library is in the process of revamping its French and Spanish book sections. After weeding a large part of the existing collection, we're adding over 200 new titles to support various levels of reading. 
To keep our newsletter to a decent length we'll only highlight a few titles each month. Make sure you stop by regularly to discover them all. We'll be happy to offer reading guidance.
This project is made possible by the ex-Friends of the Libraries and the PFA.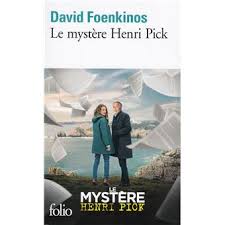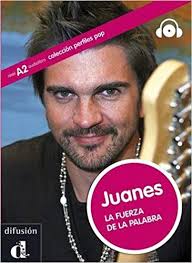 NEW ADDITIONS TO THE COLLECTION
F ACE  -  YA
Acevedo, Elizabeth. The Poet X. London, UK: The Yellow Building, c2018.

Xiomara Batista feels unheard and unable to hide in her Harlem neighborhood. Ever since her body grew into curves, she has learned to let her fists and her fierceness do the talking.

F ALI - YA
Ali, S. K. Saints and Misfits. New York, N.Y.: Salaam Reads, c2017.
Fifteen-year-old Janna Yusuf, a Flannery O'Connor-obsessed book nerd and the daughter of the only divorced mother at their mosque, tries to make sense of the events that follow when her best friend's cousin--a holy star in the Muslim community--attempts to assault her at the end of sophomore year.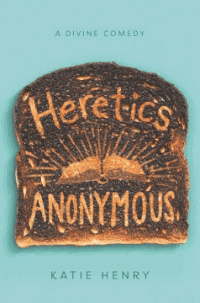 F HEN - YA
Henry, Katie. Heretics Anonymous. 1st ed. New York, N.Y: Katherine Tegen Books, c2018.
When nonbeliever Michael transfers to a Catholic school in eleventh grade, he quickly connects with a secret support group intent on exposing the school's hypocrisies one stunt at a time.
F LEE (sf) - YA
Lee, Fonda. Exo. New York: Scholastic Press, c2017.
For a century now, Earth has been a peaceful colony of an alien race, and Donovan Reyes is a loyal member of the security forces, while his father is the Prime Liaison--but when a routine search and seizure goes bad Donovan finds himself a captive of the human revolutionary group, Sapience, terrorists who seem to prefer war to alien rule, and killing Donovan just might be the incident they are looking for.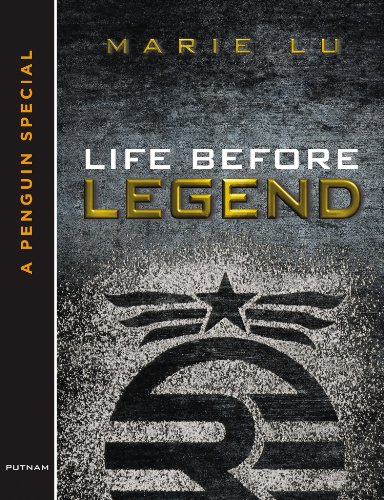 F LU (sf) 
Lu, Marie, 1984-. Life Before Legend: Stories of the Criminal and the Prodigy. New York, NY : G.P. Putnam's Sons, c2013.

Containing two original stories this volume gives readers a sneak preview into the lives of their favorite characters in a thrilling new context.

F MED - YA
Medina, Meg. Burn Baby Burn. Sommerville, Mass.: Candlewick Press, c2016.

While violence runs rampant throughout New York, a teenage girl faces danger within her own home in Meg Medina's riveting coming-of-age novel.


F SAU 
Saunders, George, 1958-. Lincoln in the Bardo: A Novel. New York, N.Y.: Random House, 2018, c2017.
Takes place during and after the death of Abraham Lincoln's son William "Willie" Wallace Lincoln and deals with the president's grief at his loss.
F SMI
Smith, Ali, 1962-. Autumn. New York, N.Y.: Pantheon Books, c2016.
The United Kingdom is in pieces, divided by a historic, once-in-a-generation summer. It is autumn: season of mists and mellow fruitfulness. Daniel is 100 years-old; death is never far away. His granddaughter Elisabeth, born in 1984, has her eye on the future. Hope is hand-in-hand with hopelessness. The seasons roll round, as ever, while love is won, love is lost.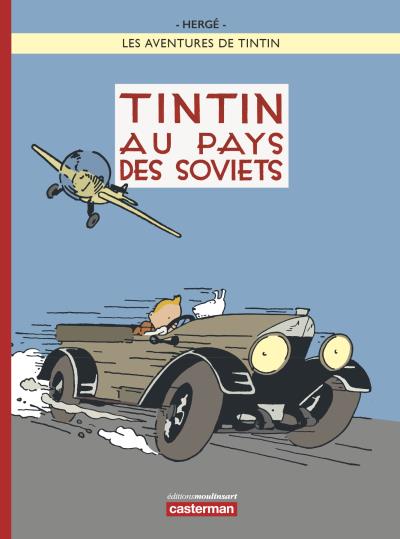 FC HER
Hergé, 1907-1983. Tintin au pays des soviets. Col. ed. Paris, France: Casterman/Editions Moulinsart, 2017, c1930.
A facsimile reprint of Belgian cartoonist Hergé's first comic adventure, created for the Belgian newspaper "Le Vingtieme," introducing the character of Tintin, a boy reporter who, along with his dog, investigates happenings in the evil Soviet Empire.
Also available in the same series:
- Tintin en Amérique
- L'oreille cassée
- L'affaire Tournesol
FR FIT
Fitoussi, Michèle. Janet : roman. Paris, France: Jean-Claude Lattès, c2018.

Biography of Janet Flanner who was the Paris correspondent for The New Yorker magazine for nearly half a century and filed a bimonthly ``Letter from Paris'' chronicling the lives of the rich, famous and powerful in France, as well as profiles of such artistic and political figures as Edith Wharton, André Malraux and Adolf Hitler.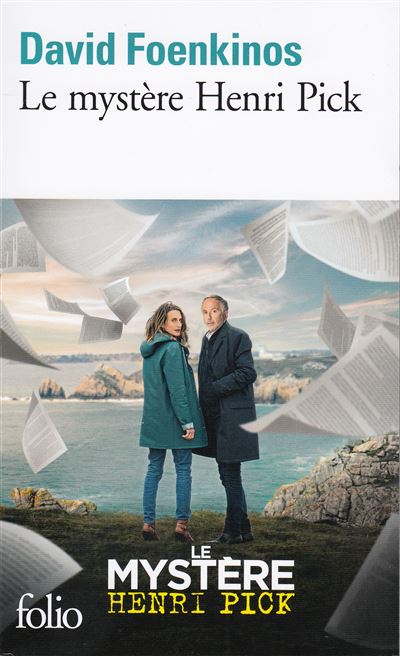 FR FOE
Foenkinos, David. Le mystère Henri Pick. Paris, France: Gallimard (Folio), 2019, c2016.
In a bizarre Breton library that collects rejected, never published manuscripts, a young editor discovers a novel that she considers a masterpiece. It was written by a certain Henri Pick, a cook who died two years earlier and who, according to his widow, had never read a book in his life or written anything but a shopping list.
Also available from this author:
- Charlotte
FR GAV
Gavalda, Anna, 1970-. 35 kilos d'espoir. Montrouge, France: Bayard, 2017, c2001.
From his first day, school had been torture for Gregory and it got progressively worse, until he was expelled in eighth grade, but through all his difficulties, Gregory could count on support from his grandfather, until his grandfather became ill and needed support from Gregory.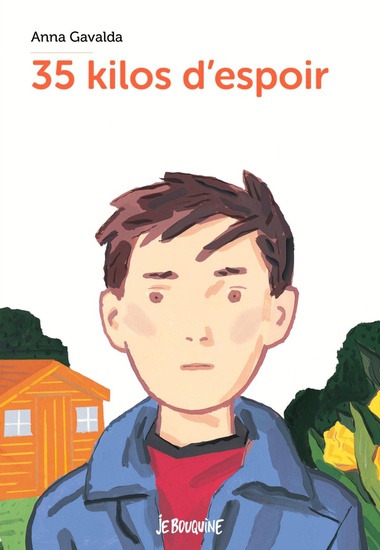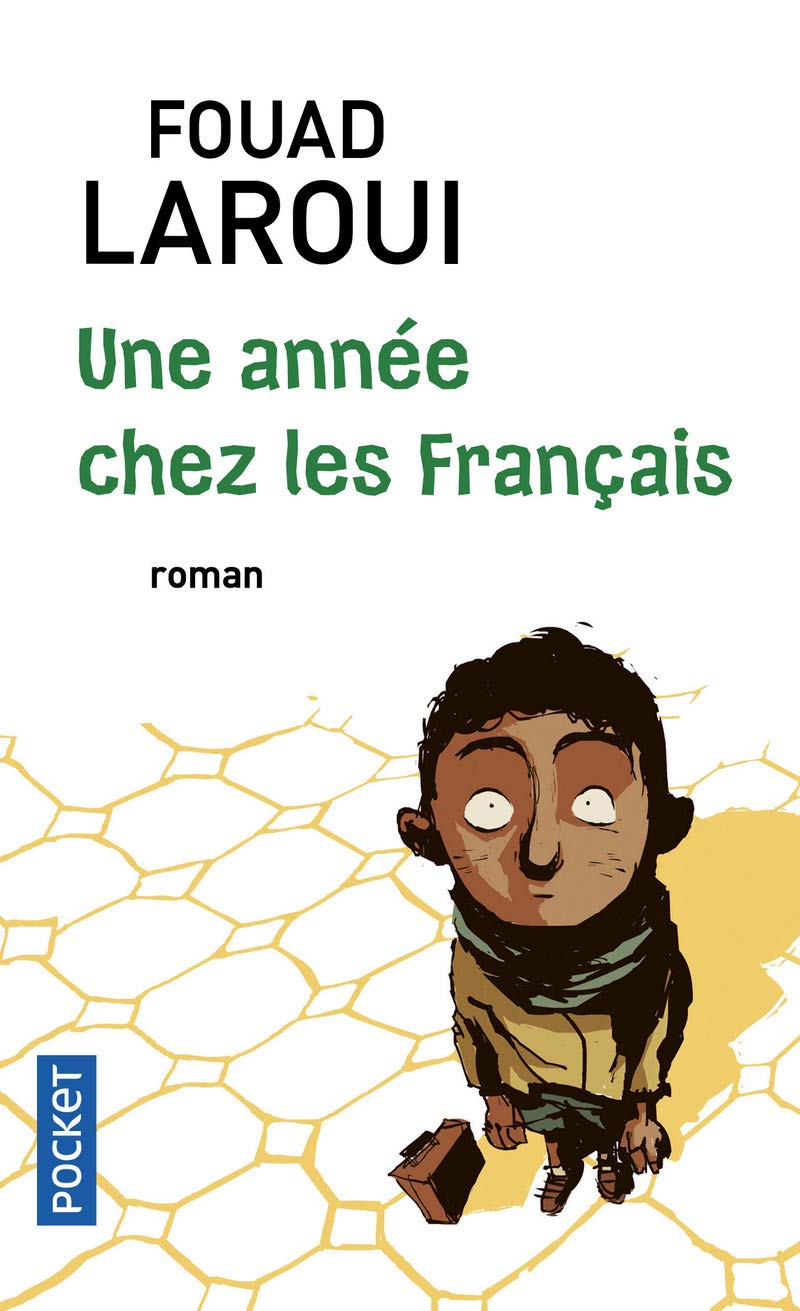 FR LAR
Laroui, Fouad. Une année chez les Français : roman. Paris, France : Pocket, 2011, c2010.
Tells the story of a young moroccan boy's exile experience at the Lycée Lyautey, flag-ship of French Education in Casablanca. In this establishment reserved for the elites, this child, a State Scholarship recipient, will undergo the throes of exile under its many facets.
FR MAT       PRIX GONCOURT 2018
Mathieu, Nicolas. Leurs enfants après eux : roman. Arles, France: Actes Sud, c2018.
A coming of age story that focuses on a group of adolescents in a fictional eastern French town in the early 1990s.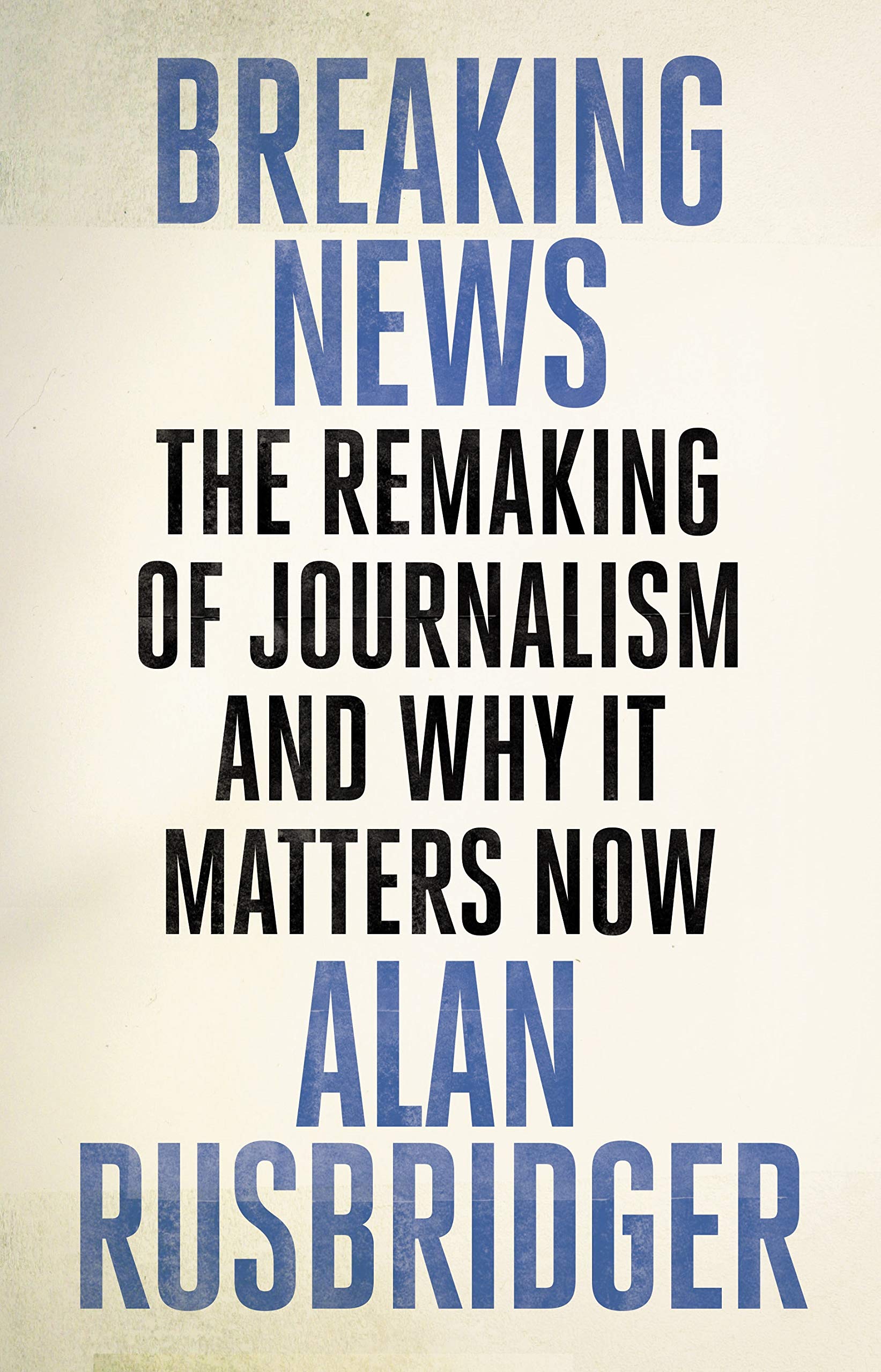 070.92 RUS
Rusbridger, Alan. Breaking News: The Remaking of Journalism and Why It Matters Now. Edinburgh, UK: Canongate, c2018.

An urgent account of the revolution that has upended the news business, written by one of the most accomplished journalists of our time.


071 ABR
Abramson, Jill. Merchants of Truth: Inside the News Revolution. London, UK: The Bodley Head, c2019.
A report on the disruption of the news media over the last decade, focusing on two legacy, (The New York Times and The Washington Post) and two upstart, (BussFeed and VICE), companies as they go through a revolution in technology, economics, standards, commitment, and endurance.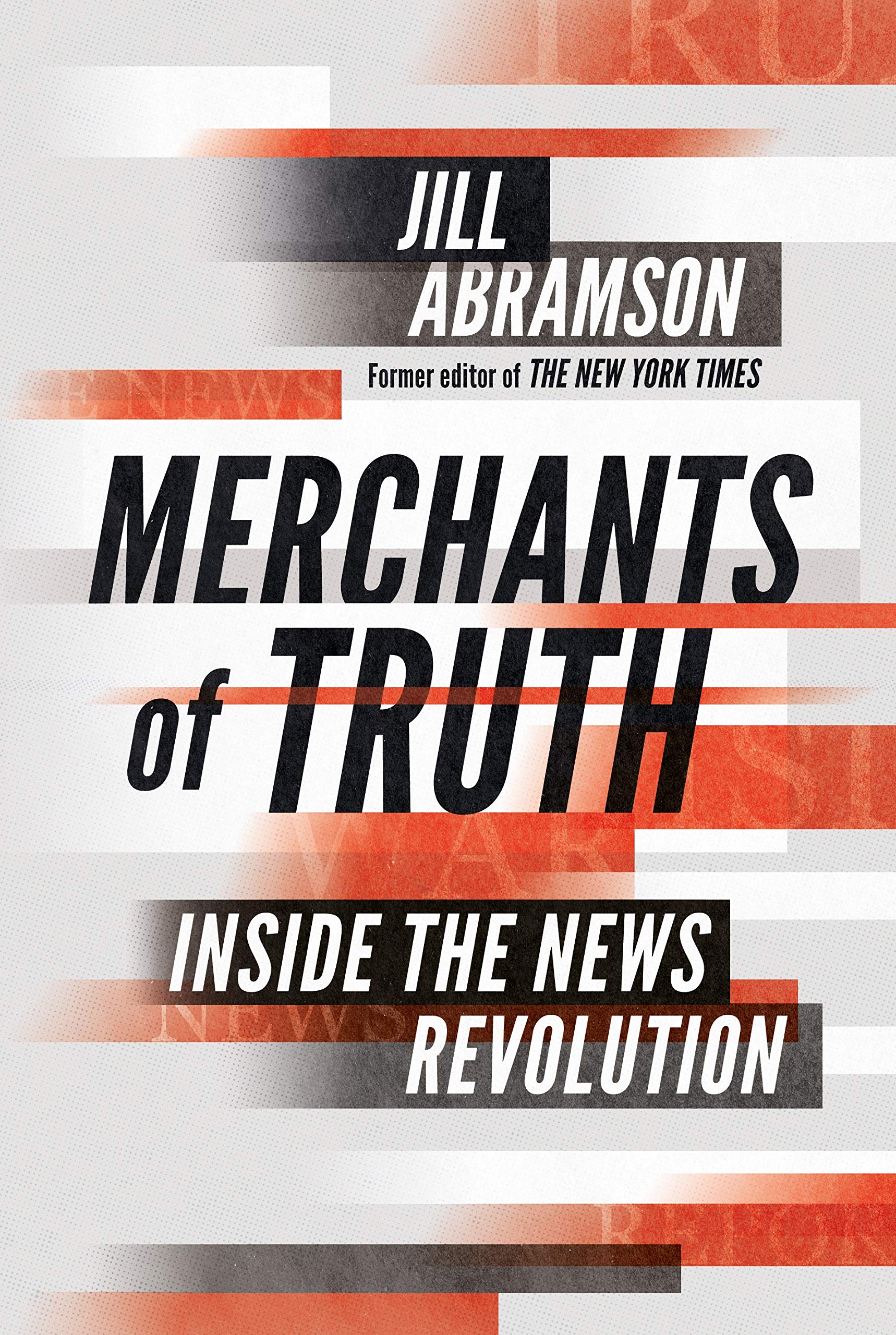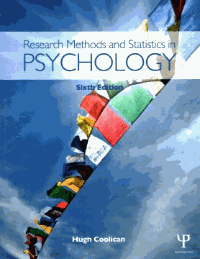 150 COO
Coolican, Hugh. Research Methods and Statistics in Psychology. 6th ed. Hove, UK: Psychology Press, c2014.
Presents an overview of research methods and statistics for students of psychology, covering experimental and non-experimental designs, internal and external validity, cross-cultural issues, and analysis of quantitative and qualitative data.
150 FLA
Flanagan, Cara, 1951-. Research Methods Companion for A level and AS Psychology. 2nd ed. Oxford, UK: Oxford University Press, c2012.
This practical activity-based textbook is designed to boost students' confidence and provide the skills, knowledge and understanding they need to get to grips with the research methods aspect of A Level Psychology (AQA, OCR, WJEC/Eduqas and Edexcel).
150 GRO
Gross, Richard D. Psychology: The Science of Mind and Behaviour. 7th ed. London, UK: Hodder Education, c2015.

A comprehensive psychology text that provides an introduction to the field; covers biological basis of behavior and experience, cognitive, social, and developmental psychology, and individual differences; discusses issues and debates; and includes chapter summaries and questions.
320.53 MAC
MacLean, Nancy. Democracy in Chains: The Deep History of the Radical Right's Stealth Plan for America. Melbourne, Australia ; : Scribe, c2017.
Uncovers the history of the radical right in the United States, and the movement that altered the rules of democratic government and citizenry.
338.7 KNIGHT
Knight, Philip H., 1938-. Shoe Dog: A Memoir by the Creator of Nike. New York, N.Y.: Scribner, c2016.

Nike founder and board chairman Phil Knight offers a rare and revealing look at the notoriously media-shy man behind the swoosh, illuminating his company's early days as an intrepid start-up and its evolution into one of the world's most iconic, game-changing, and profitable brands.
741.5 ABR
Abraham, Daniel (Original by George R.R. Martin). A Game of Thrones: The Graphic Novel. Volume 4. New York, N.Y. : Bantam Books, c2015.
The death of King Robert Baratheon and the imprisonment of his Hand, Lord Eddard Stark of Winterfell, has set the great houses of Westeros at each other's throats. In Winterfell, Eddards eldest son and heir, Robb Stark, has gathered an army and is pushing south, determined to free his father.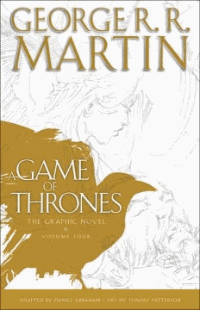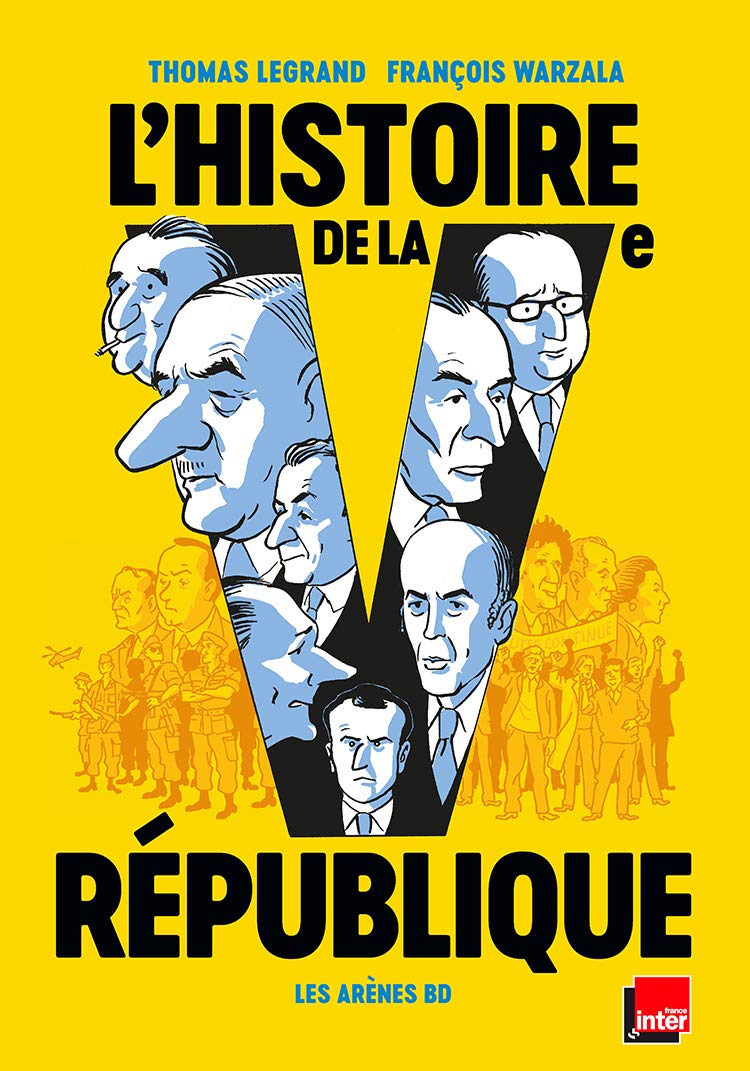 741.5 LEG (Fr)
Legrand, Thomas. L'histoire de la Vè république. Paris, France: Les Arènes, c2018.

Discusses in graphic novel form the history of the Fifth French Republic and the careers of its various presidents from General de Gaulle to Emmanuel Macron.


909.82 HAR
Harari, Yuval N. 21 Lessons for the 21st Century. London, UK: Jonathan Cape, c2018.
Shares insights into such present-day issues as the role of technology in transforming humanity, the epidemic of false news, and the modern relevance of nations and religion.


If you read a library book, think of sharing your thoughts with our community and write a short book review!
PARENTS-FACULTY-STAFF BOOK CLUB
Our group meets every few months on Tuesdays from 3:50 to 5:00 pm in the Ghosn Room (4th floor, Building 6).
Our last meeting of the year: May 14
Book: Sing, Unburied, Sing - Jesmyn Ward
The group will reconvene next September.
* Parents from all Divisions are welcomed.
  RSVP to mchioini@asparis.fr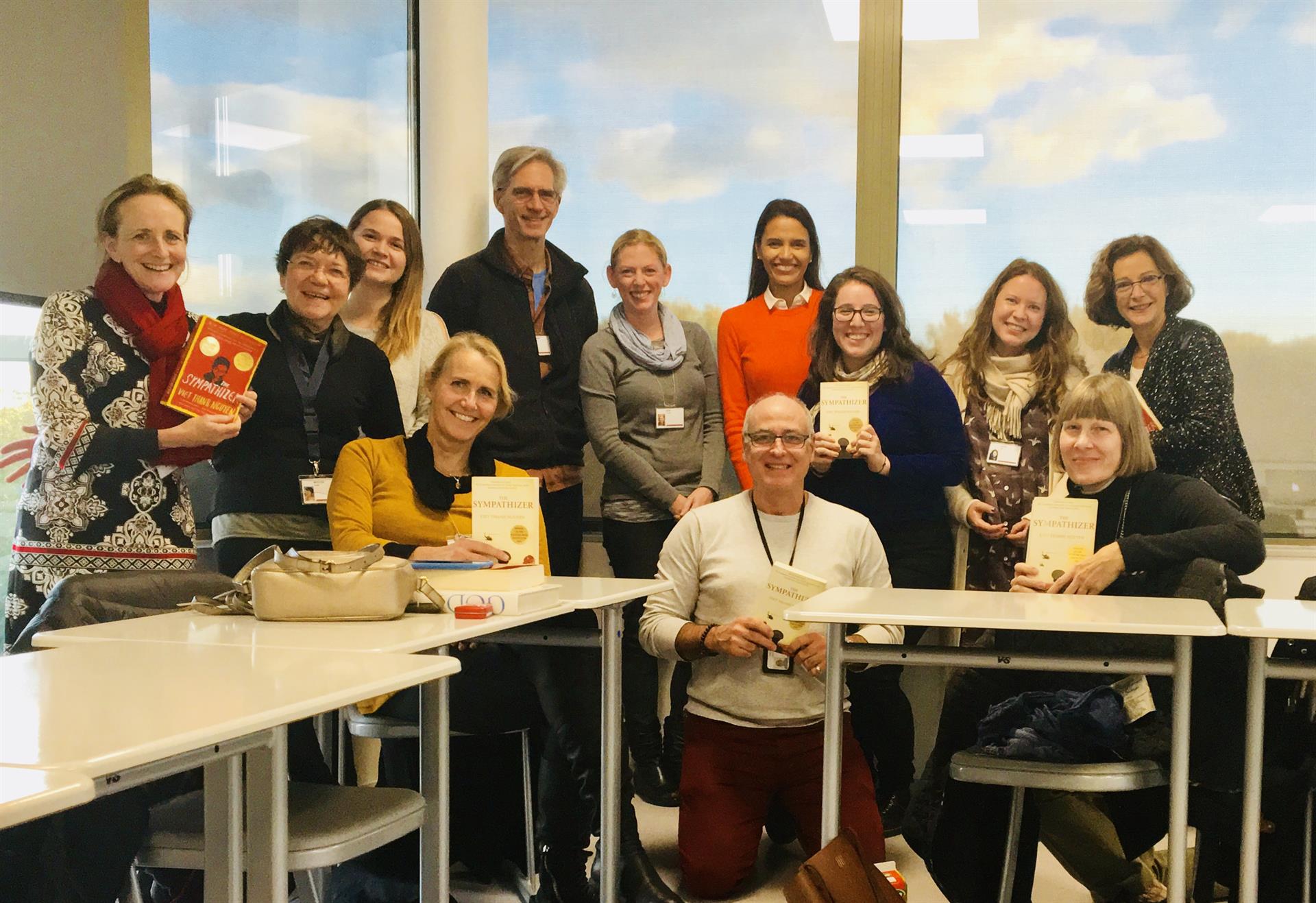 Picture by Janet Rubinstein 
BITS & PIECES
Location
Building 6, Room 6108,
at the top of the Coulson Commons stairway
Hours
Monday-Thursday: 8:30 a.m. – 5:00 p.m. 
Friday: 8:30 a.m. – 4:00 p.m.

Telephone
01 41 12 82 97
OUR MISSION: The American School of Paris is a vibrant, international, family-oriented community. Our mission is to inspire and prepare every student to achieve personal and academic excellence as an engaged global citizen by providing a challenging, innovative program within a compassionate environment.
© 2019 American School of Paris
41, rue Pasteur
Saint Cloud, France
The privacy of our ASP community is paramount, and the school is committed to respecting your data privacy rights, in compliance with the General Data Protection Regulation and other regulations. We invite you to acquaint yourself with our updated data protection policy. If for any reason you would like to be removed from our mailing list, please contact advancement@asparis.fr.
Unsubscribe from future ASP communications