"A reader lives a thousand lives before he dies… The man who never reads lives only once." George R R Martin, novelist, A Game of Thrones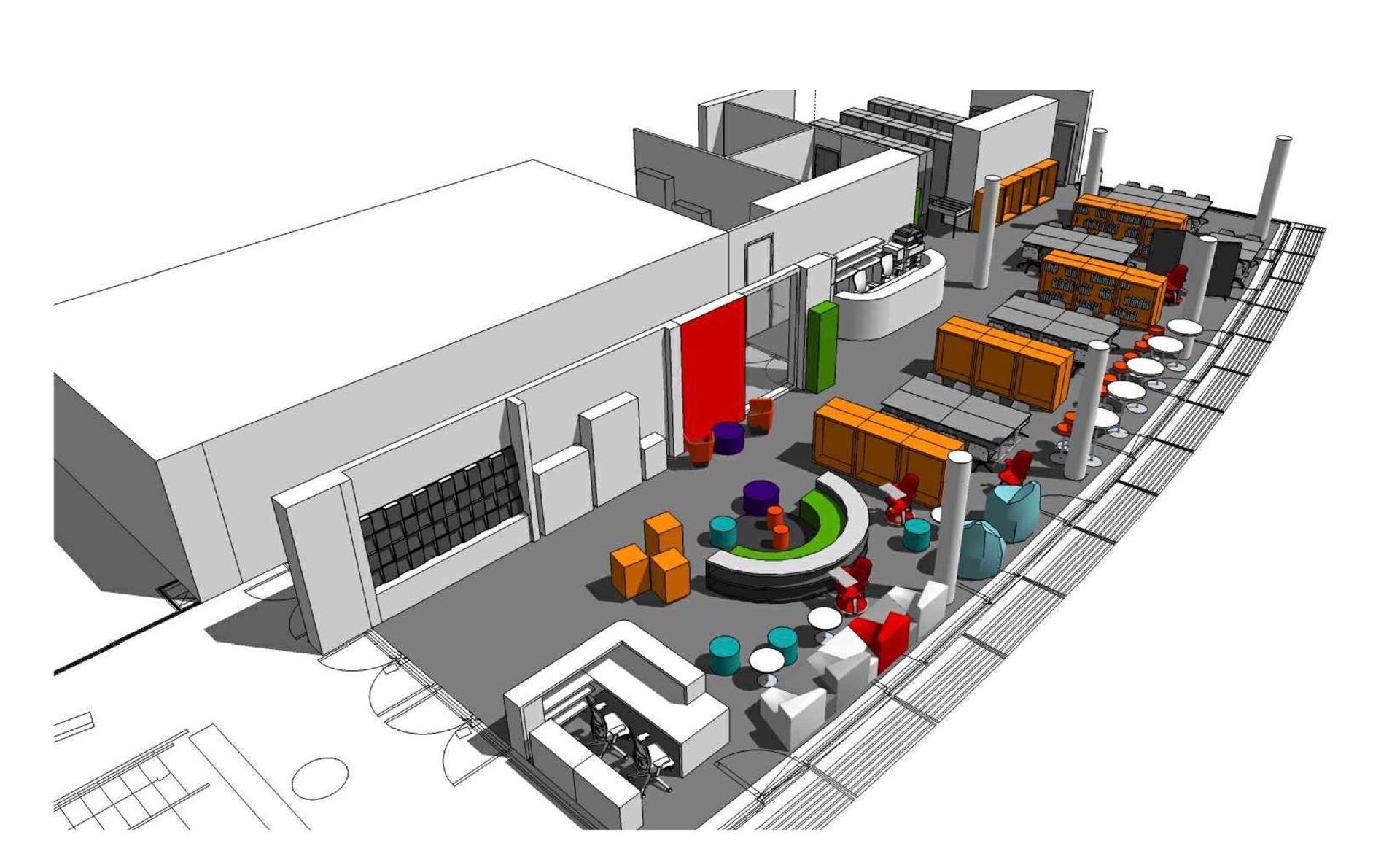 Welcome to the February issue of The Hub!
This month's book highlight is An Odyssey: A Father, A Son, and An Epic by Daniel Mendelsohn. Mr. Mendelsohn is this year's visiting writer and will be at ASP on March 12.
Happy reading.
Mario Chioini 
8-12 Librarian
P.S. If you read a library book, share your thoughts and write a short book review! 
GOING TO THE FINAL! 
Poetry by Heart

I want to congratulate our 3 finalists who will represent ASP in their respective grade level at this year's Poetry by Heart inter-school final on March 23 at École Jeannine Manuel in Paris.
All the contestants did a wonderful job at reciting their two poems in front of a very attentive and appreciative audience and judges. This was the result of many hours of work and self-discipline. 
Thank you to everyone who contributed to make this event a great success.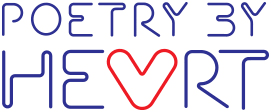 FINALISTS
Tallulah Burns (9)
Neil Francis (11)
Swati Singh (12)
BOOK HIGHLIGHT
An Odyssey by Daniel Mendelsohn
Daniel Mendelsohn is this year's visiting writer and will be at ASP on March 12, 2019. 
An Odyssey is "A deeply moving tale of a father and son's transformative journey in reading –  and reliving – Homer's epic masterpiece.
When eighty-one-year-old Jay Mendelsohn decides to enroll in the undergraduate Odyssey seminar his son teaches at Bard College, the two find themselves on an adventure as profoundly emotional as it is intellectual." (From the author's website)
Daniel Mendelsohn is an American memoirist, essayist, critic, columnist, translator who speaks French and is a respected presence in French literary circles. (- 2018 Prix Méditerranée Étranger for "Une odyssée").
Mendelsohn's academic speciality is Greek (especially Euripidean) tragedy; he also published scholarly articles about Roman poetry and Greek religion. During the 1990s, he taught intermittently as a Lecturer in the Classics department at Princeton University. In the fall of 2006 he was named to the Charles Ranlett Flint Chair in Humanities at Bard College, where he teaches one course each semester on literary subjects. In April 2008, he was the Richard Holbrooke Distinguished Visitor at the American Academy in Berlin, Germany.

Mendelsohn has been the recipient of numerous prizes and honors both in the United States and abroad. (From Maryama Antoine, US English teacher.)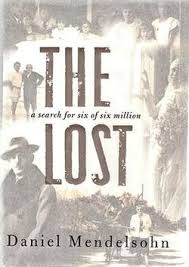 Also in the library:
The Lost: A Search For Six
of Six Million
In this rich and riveting narrative, a writer's search for the truth behind his family's tragic past in World War II becomes a remarkably original epic—part memoir, part reportage, part mystery, and part scholarly detective work—that brilliantly explores the nature of time and memory, family and history. (From the author's website)
NEW ADDITIONS TO THE COLLECTION
F AHM  -  YA

Ahmed, Samira. Love, Hate & Other Filters. New York, NY: Soho Teen, c2018.

Maya Aziz, seventeen, is caught between her India-born parents world of college and marrying a suitable Muslim boy and her dream world of film school and dating her classmate, Phil, when a terrorist attack changes her life forever.

F BUR
Burns, Anna. Milkman. London, UK: Faber & Faber, c2018.

Set during The Troubles in Northern Ireland, the story follows an 18-year-old girl who is harassed by an older married man known as the "milkman".

F CHE (ff) - YA
Chee, Traci. The Reader. New York, N.Y.: G. P. Putnam's Sons, c2016.
Set in a world where reading is unheard-of, Sefia makes use of a mysterious object to track down who kidnapped her aunt Nin and what really happened the night her father was murdered.
F CLA
Clancy, Tom, 1947-. Threat Vector. New York, N.Y: Berkley Books, c2012.
President Jack Ryan is back in office and economic and internal political strife has pushed Chinese leadership to the edge, so that the president must use the secret organization The Campus even though revelation of its existence will put its members in danger.



F CLA - YA
Clare, Cassandra. Queen of Air and Darkness. 1st ed. New York, N.Y: McElderry Books, c2018.

While the Clave teeters on the brink of civil war, Julian and Emma take desperate measures to put their forbidden love aside and focus on saving the world of Shadowhunters before the parabatai curse destroys everyone.
F KAP  - YA

Kaplan, A. E. Grendel's Guide to Love and War. 1st ed. New York: Alfred A. Knopf, c2017.

When a local bully upsets the senior community by throwing wild parties, an effort that is complicated by Aarons PTSD and Toms unrequited feelings for the bully's sister, misfit Tom and his friend Ed take matters into their own hands.

F KEN - YA
Kensie, Clara. Aftermath. Blue Ash, OH: Merit Press, c2016.
Charlotte survived four long years as a prisoner in the attic of her kidnapper, but when she escapes, she is haunted by the girl who is still being held captive, but nobody believes really exists.
F KLE - YA
Klein, Lisa M., 1958-. Ophelia: A Novel. New York, N.Y.: Bloomsbury, 2008, c2006.
In a story based on Shakespeare's Hamlet, Ophelia tells of her life in the court at Elsinore, her love for Prince Hamlet, and her escape from the violence in Denmark.
F LIU (sf)
Liu, Cixin. The Three-Body Problem. New York, N.Y.: Tor, c2014.
Set against the backdrop of China's Cultural Revolution, a secret military project sends signals into space to establish contact with aliens. An alien civilization on the brink of destruction captures the signal and plans to invade Earth. Meanwhile, on Earth, different camps start forming, planning to either welcome the superior beings and help them take over a world seen as corrupt, or to fight against the invasion.
F MCG - YA
McGinnis, Mindy. The Female of the Species. 1st ed. New York, N.Y.: Katherine Tegen Books, c2016.

Alex Craft knows how to kill someone. And she doesn't feel bad about it. When her older sister, Anna, was murdered three years ago and the killer walked free, Alex uncaged the language she knows best. The language of violence.

F PEN
Penny, Louise. Glass Houses. London, UK: Sphere, 2018, c2017.
One cold November day, a mysterious figure appears on the village green in Three Pines, causing unease, alarm and confusion among everyone who sees it. Chief Superintendent, Gamache knows something is very wrong, but all he can do is watch and wait. But when the figure disappears and a dead body is discovered, it falls to Gamache to investigate.


F PEN
Penny, Louise. Kingdom of the Blind. International ed. New York, N.Y: Minotaur Books, c2018.
When a peculiar letter arrives inviting Armand Gamache to an abandoned farmhouse, the former head of the Surete du Quebec discovers that a complete stranger has named him one of the executors of her will. Still on suspension, and frankly curious, Gamache accepts and soon learns that the other two executors are Myrna Landers, the bookseller from Three Pines, and a young builder.
F ROE - YA
Roehrig, Caleb. White Rabbit. New York, N.Y.: Feiwel and Friends, c2018.
Rufus Holt has one night to prove his half-sister, April, innocent of murdering her boyfriend at a wild party--the very night his ex-boyfriend, Sebastian, shows up wanting to talk.
F SHA
Shamsie, Kamila, 1973-. Home Fire: A Novel. New York, N.Y. : Riverhead Books, c2017.
The suspenseful and heartbreaking story of an immigrant family driven to pit love against loyalty, with devastating consequences.
305.6 SAU

Saunders, Doug. The Myth of the Muslim Tide: Do Immigrants Threaten the West? Toronto, Canada: Vintage Canada, c2012.

Challenges the idea and myths that Islamic immigrants have a negative effect on their new communities, that Western society and values are at risk by being overrun by Islamic beliefs, and demonstrates how these ideas echoes the historical responses to earlier immigrants groups, like the Jews and the Catholics.


305.9 BIR
Their Story Is Our Story. Let Me Tell You My Story: Refugee Stories of Hope, Courage, and Humanity. Twyla Bird et al.1st ed. Sanger, Calif: Familius, c2018.
A collection of true stories of people who left the Middle East and Africa seeking refuge in the West, highlighting their risky journeys and motivations for leaving, as well as of the volunteers who created the book and what inspired them to get involved.
510 HAY
Hayes, Brian. Foolproof, and Other Mathematical Meditations. Cambridge, Mass.: The MIT Press, c2017.
A non-mathematician explores mathematical terrain, reporting accessibly and engagingly on topics from Sudoku to probability.
576.8 KOL
Kolbert, Elizabeth. The Sixth Extinction: An Unnatural History. New York, N.Y.: Picador, 2015, c2014.
Explores how human beings have altered life on Earth, discussing a dozen species facing extinction or already extinct.
612.8 SAP
Sapolsky, Robert M. Behave: The Biology of Humans at Our Best and Worst. New York, N.Y.: Penguin Press, c2017.

Neurobiologist and primatologist Robert M. Sapolsky examines human behavior, both good and bad, to provide an answer to the question: Why do we do the things we do?.
629.45 KAK
Kaku, Michio. The Future of Humanity: Terraforming Mars, Interstellar Travel, Immortality, and Our Destiny Beyond Earth. 1st ed. New York, N.Y.: Doubleday, c2018.
Explores in detail the process by which humanity may gradually move away from the planet and develop a sustainable civilization in outer space.
.
658 MEY

The Culture Map : Decoding How Peole Think, Lead, and Get Things Done Across Cultures. Edited by Erin Meyer. Philadelphia, PA: Public Affairs, c2014.

An insightful and practical guide to help you understand and navigate cultural differences in both your work and personal life.

814 ALS
Als, Hilton. White Girls. London, UK: Penguin Books, 2018, c2014.
Presents a collection of essays that looks at literature, art, and music with insights on race, gender, and history.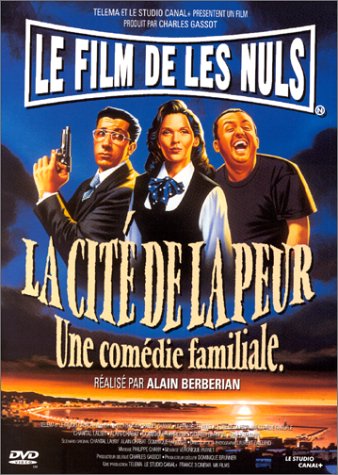 DVD F LA
La cité de la peur : le film de les nuls. Remastered ed. Issy-les-Moulineaux, France : StudioCanal, 2005, c1994. Directed by Alain Berberian.

A second-class horror movie has to be shown at Cannes Film Festival, but, before each screening, the projectionist is killed by a mysterious fellow, with hammer and sickle, just as it happens in the film to be shown.
DVD F LE
Le grimoire d'Arkandias. French ed. Neuilly-sur-Seine, France : UGC, 2015, c2014. Directed by Alexandre Castagnetti and Julien Simonet.


Theo discovers a book about magic at the local library and teams up with his friends to make a magic ring that allows the wearer to become invisible. Along comes trouble when Theo is stuck in the state of invisibility but Arkandias, a strange individual always on their tail, is perhaps the only person able to help them.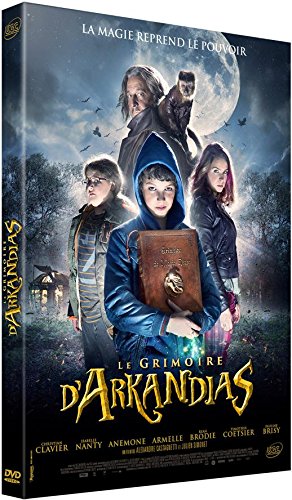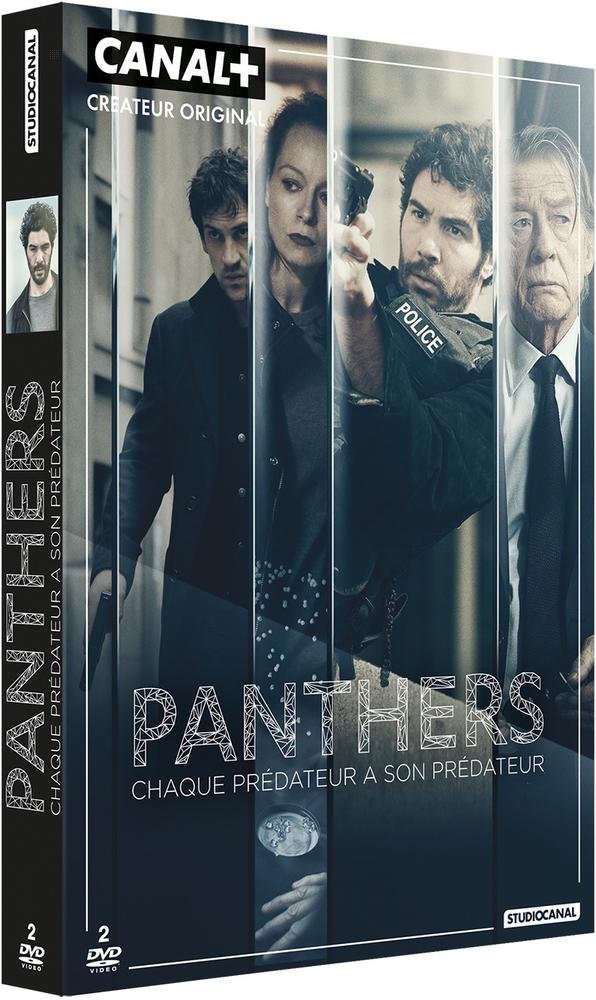 DVD F PAN
Panthers. Mini-series in 6 episodes. French ed. Issy-les-Moulineaux, France : StudioCanal, c2015. Directed by Johan Renck
A private British claims specialist is instructed by her boss to recover diamonds stolen by a Serbian group calling themselves the Pink Panthers from a bank in Marseilles. Also on the hunt is French-Algerian cop, in a chase that will take them into the murky underworld of gangsters and gangs in Eastern Europe.


DVD F UN
Un peu, beaucoup, aveuglément. French ed. Paris, France : Orange Studio, c2015. Directed by Clovis Cornillac.
When a young pianist moves into a new apartment, she discovers that the walls are so thin, she and her neighbor can hear everything the other does. A battle ensues on both sides of the wall, each party trying to annoy the other into silence. Yet before long, these noisy lonely hearts start to enjoy each other's quirks, despite having never seen each other.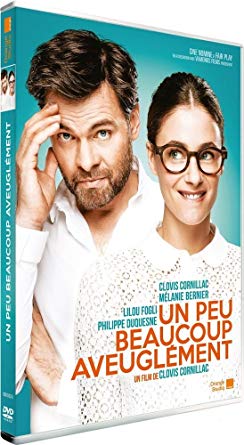 PARENTS-FACULTY-STAFF BOOK CLUB
Our group meets every few months on Tuesdays from 3:50 to 5:00 pm in the Ghosn Room (4th floor, Building 6).
Next meetings

Mar 19: Fever Dream by S. Schweblin 
May 14: Book Swap for Room to Read
             (tentative) 
* Parents from all Divisions are welcomed.
  RSVP to mchioini@asparis.fr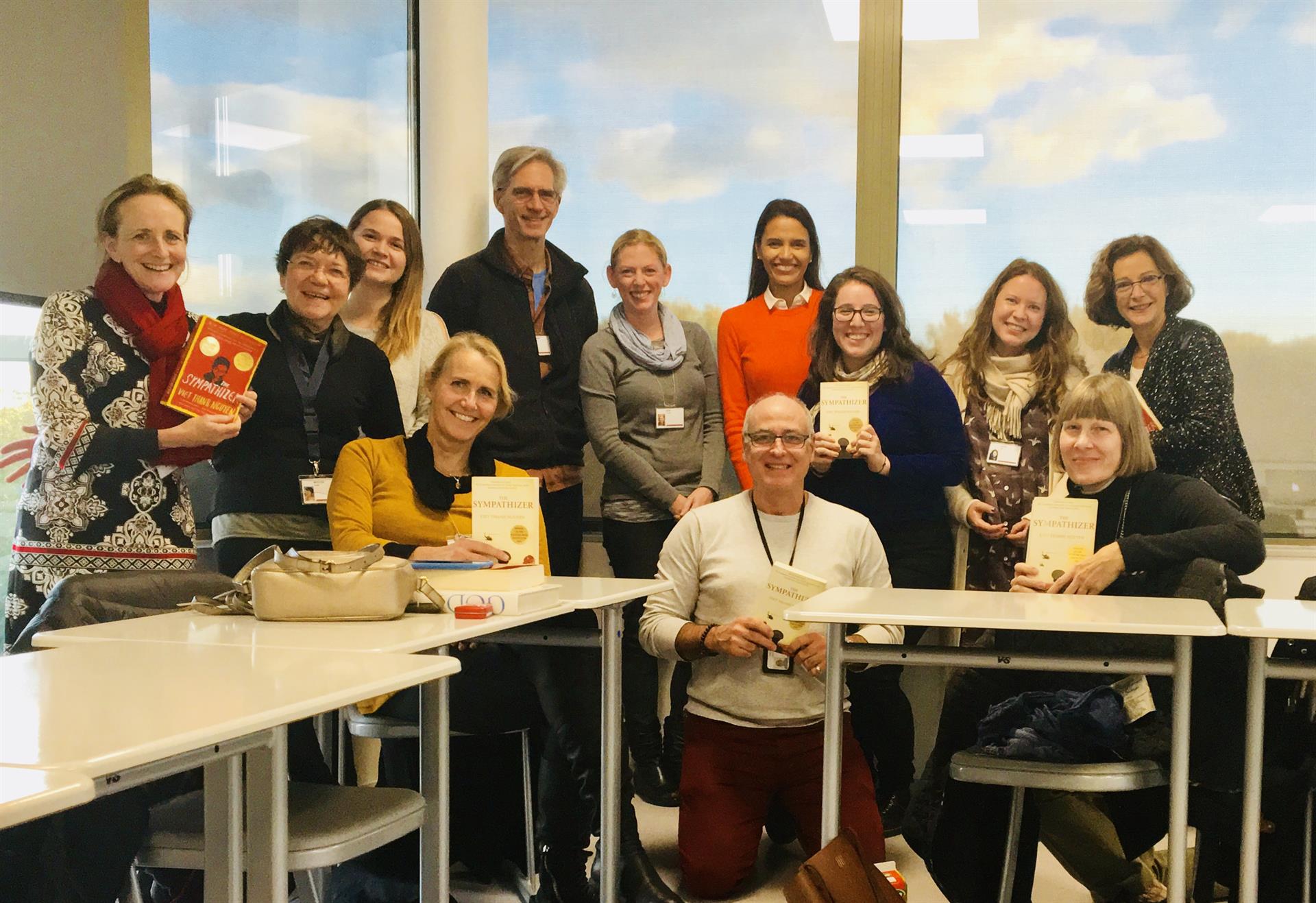 Picture by Janet Rubinstein 
BITS & PIECES
Location
Building 6, Room 6108,
at the top of the Coulson Commons stairway
Hours
Monday-Thursday: 8:30 a.m. – 5:00 p.m. 
Friday: 8:30 a.m. – 4:00 p.m.

Telephone
01 41 12 82 97
OUR MISSION: The American School of Paris is a vibrant, international, family-oriented community. Our mission is to inspire and prepare every student to achieve personal and academic excellence as an engaged global citizen by providing a challenging, innovative program within a compassionate environment.
© 2018 American School of Paris
41, rue Pasteur
Saint Cloud, France
The privacy of our ASP community is paramount, and the school is committed to respecting your data privacy rights, in compliance with the General Data Protection Regulation and other regulations. We invite you to acquaint yourself with our updated data protection policy. If for any reason you would like to be removed from our mailing list, please contact advancement@asparis.fr.
Unsubscribe from future ASP communications