Just like a blank page, the new year is full of promises and possibilities. It is up to us to create the story.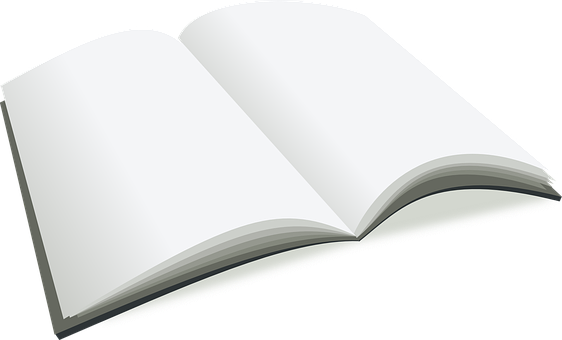 Dear readers,
We wish you all a Happy New Year. May 2019 be full of wonderful stories.
Mario Chioini 
8-12 Librarian
P.S. If you read a library book, share your thoughts and write a short book review! 
SAVE THE DATE!
21 JANUARY 2109

POETRY BY HEART IN-SCHOOL FINAL
6 students will compete in ASP's 2nd in-school
Poetry by Heart final.

Family and friends are invited to come and support our poets on 21 January, at 3:45 pm, in the Sawiris US library.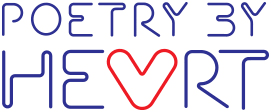 Participants: Tallulah Burns (9), Neil Francis (11), Flavie de Germay (12), Mia Nave (12), Robert Pittman III (12), Swati Singh (12)
BOOK HIGHLIGHTS
Calypso by David Sedaris
Personal essays share the author's adventures after buying a vacation house on the Carolina coast and his reflections on middle age and mortality.
"With sardonic wit and incisive social critiques, David Sedaris has become one of America's pre-eminent humor writers. He is the master of satire and one of today's most observant writers addressing the human condition. Calypso, his latest collection of essays, is a New York Times best-seller, and a Washington Post Best Book of the Year." From the Steven Barclay Agency's website
David Sedaris was ASP's Visiting author in 2005.
Call #: 814 SED
The library has several of his works.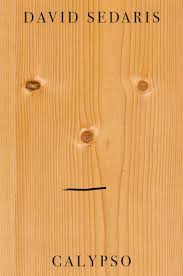 Sing, Unburied, Sing by Jesmyn Ward
Living with his grandparents and sister on a Gulf Coast farm, Jojo navigates the challenges of his mother's addictions and his grandmother's cancer before the release of his father from prison prompts a road trip of danger and hope.
The book is "is many things: a road novel, a slender epic of three generations and the ghosts that haunt them, and a portrait of what ordinary folk in dire circumstances cleave to as well as what they — and perhaps we all — are trying to outrun. Tracy Smith, the NYTimes website
Winner, National Book Award 2017 for Fiction and in 2011 for Salvage the Bones
Call #: F WAR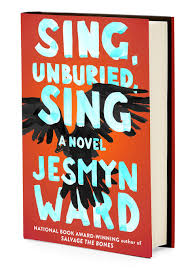 NEW ADDITIONS TO THE COLLECTION
F ABA  -  YA

Abawi, Atia. A Land of Permanent Goodbyes. New York, NY: Philomel Books, c2018.

After their home in Syria is bombed, Tareq, his father, and his younger sister seek refuge, first with extended family in Raqqa, a stronghold for the militant group, Daesh, and then abroad.

F ADE - YA
Adeyemi, Tomi. Children of Blood and Bone. New York, N.Y.: Henry Holt, c2018.

Seventeen-year-old Zelie, her older brother Tzain, and rogue princess Amari fight to restore magic to the land and activate a new generation of magi, but they are ruthlessly pursued by the crown prince, who believes the return of magic will mean the end of the monarchy.

F BAR - YA
Barba, Andres, 1975-. Such Small Hands. Oakland, Calif.: Transit Books, 2017, c22008.
Life changes at the orphanage the day seven-year-old Marina shows up. She is different from the other girls: at once an outcast and object of fascination. As Marina struggles to find her place, she invents a game whose rules are dictated by a haunting violence.
F DOY
Doyle, Roddy, 1958-. Smile. New York, N.Y.: Viking, c2017.
Victor Forde, alone for the first time in years, moves to a new apartment and runs into an old acquaintance which ignites an intense period of reflection that threatens to destroy his sanity.


F ELS - YA
Elston, Ashley. This Is Our Story. Los Angeles, Calif.: Hyperion, 2017, c2016.
When a hunting accident claims a boy's life, his best friends all come under suspicion.
F GRA 

Graham-Felsen, Sam. Green: A Novel. 1st ed. New York, N.Y.: Random House, c2018.

In 1992 Boston, Dave, a white boy at a mostly black middle school, befriends Marlon, a youth who lives in public housing and who confounds Dave's assumptions about black culture before their bond is tested by girls, family secrets, and national violence.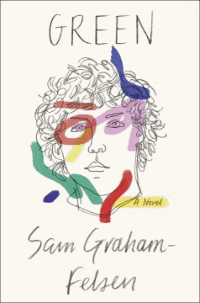 F GRE
Greer, Andrew Sean. Less. New York, N.Y : Back Bay Books, c2017.
Receiving an invitation to his ex-boyfriend's wedding, Arthur, a failed novelist on the eve of his fiftieth birthday, embarks on an international journey that finds him falling in love, risking his life, reinventing himself, and making connections with the past.
F WAR 
Ward, Jesmyn. Sing, Unburied, Sing: A Novel. New York, N.Y.: Scribner, 2018, c2017.
Living with his grandparents and sister on a Gulf Coast farm, Jojo navigates the challenges of his mother's addictions and his grandmother's cancer before the release of his father from prison prompts a road trip of danger and hope.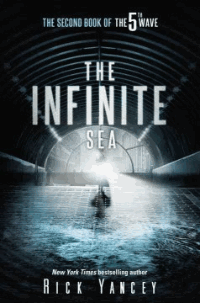 F YAN (sf) - YA
Yancey, Richard. The Infinite Sea. New York, N.Y.: Speak, 2015, c2014.
Cassie Sullivan and her companions lived through the Others' four waves of destruction. Now, with the human race nearly exterminated and the 5th Wave rolling across the landscape, they face a choice: brace for winter and hope for Evan Walker's return, or set out in search of other survivors before the enemy closes in.
F YAN (sf) - YA
Yancey, Richard. The Last Star. New York, N.Y.: Speak, 2017, c2016.

Cassie, Ben, Ringer, and Evan confront the Others' plans for the fate of the human race and the planet.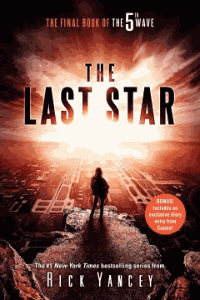 282 DAY (Fr)
Day, Dorothy. La longue solitude. Paris, France: Les Editions du Cerf, 2018, c1952.
Chronicles the life of Dorothy Day, discussing her early career as a journalist, her conversion to Catholicism, her common-law marriage, and her association with the Catholic Worker Movement.


306.76 MCG
McGrody, Ellen. Coping with Gender Dysphoria. 1st ed. New York, N.Y.: Rosen YA, c2018.
Discusses the challenges of living with gender dysphoria, offering young adult readers resources and strategies for coping in different contexts: at home, at school, out in public, and in seeking medical care. Each chapter defines relevant terms, shares relatable anecdotes, and features easy-to-read informational sidebars, addressing the experiences and needs of youth with a variety of gender identities and social locations.
320.51 JON
Jones, Van, 1968-. Beyond the Messy Truth: How We Came Apart, How We Come Together. 1st ed. New York, N.Y.: Ballantine Books, c2017.
CNN Political commentator Van Jones challenges voters and viewers to stand in one another's shoes and disagree constructively. He offers a blueprint for transforming our collective anxiety into meaningful change. Jones takes aim at the failures of both parties before and after Donald Trump's victory. He urges both sides to abandon the politics of accusation and focus on real solutions.
340.092 STEVENSON
Stevenson, Bryan. Just Mercy: A Story of Justice and Redemption. New York, N.Y.: Spiegel & Grau, 2015, c2014.
The founder of the Equal Justice Initiative in Montgomery, Alabama, recounts his experiences as a lawyer working to assist those desperately in need, reflecting on his pursuit of the ideal of compassion in American justice.
363.2 TAI

Taibbi, Matt. I Can't Breathe: A Killing on Bay Street. 1st ed. New York, N.Y.: Spiegel & Grau, c2017.

An examination of the death of Eric Garner, an unarmed man who died when an officer used an illegal chokehold to restrain him, with information about his final moments, the subsequent grand jury indictment of the officer, what conditions exist that made the tragedy possible, and more.

796.323 WALLACE MAR
Maraniss, Andrew. Strong Inside: Perry Wallace and the Collision of Race and Sports in the South. Nashville, Tenn.: Vanderbilt University Press, 2016, c2014.
The story of Perry Wallace, a student and talented athlete who became the first African-American basketball player in the SEC at Vanderbilt University during the tumultuous late 1960s and places Wallace's struggles and ultimate success into the larger contexts of civil rights and race relations in the South.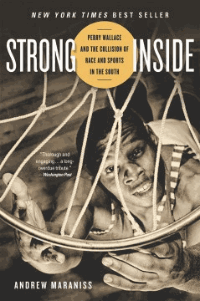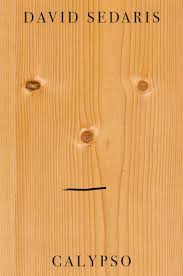 814 SED
Sedaris, David. Calypso. London, UK: Little Brown, c2018.
Personal essays share the author's adventures after buying a vacation house on the Carolina coast and his reflections on middle age and mortality.
940.56 MUR
Murray, Douglas, 1979-. The Strange Death of Europe: Immigration, Identity, Islam. London, UK: Bloomsbury, c2017.
This book is not only an analysis of demographic and political realities in Europe, but also an eyewitness account of a continent in self-destruct mode. It includes reporting from across the entire continent, from the places where migrants land to the places they end up, from the people who appear to welcome them in to the places which cannot accept them.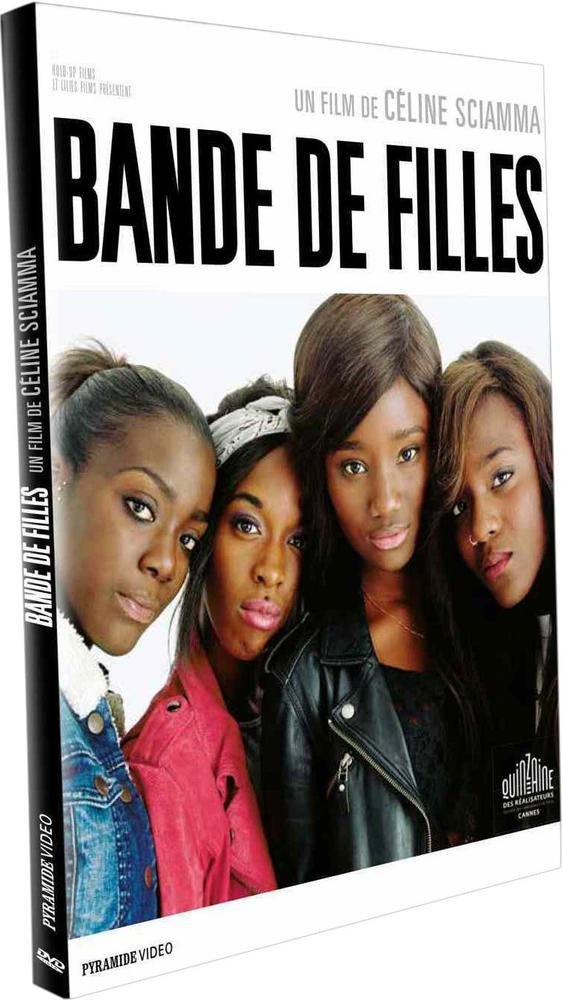 DVD F BAN
Bande de filles. French ed. Paris, France: Pyramide Video, 2017, c2015. Directed by Céline Sciamma.

A frustrated inner-city teen drops out of school and changes her identity in order to join a gang, but realizes her new lifestyle is unsustainable after falling for an older guy who makes promises he isn't willing to keep.
DVD F LA
La tour Montparnasse infernale. French ed. Issy-les-Moulineaux, France: StudioCanal, c2011. Direced by Charles Nemes.
The devious niece of a wealthy businessman plans to steal 50 million francs from her uncle's offices in Paris' biggest office complex with the help of a hired killer and his crew of henchmen. Only two things stand in her way: A pair of inept window washers who find themselves foiling her plans at every turn, though they're hardly doing it on purpose.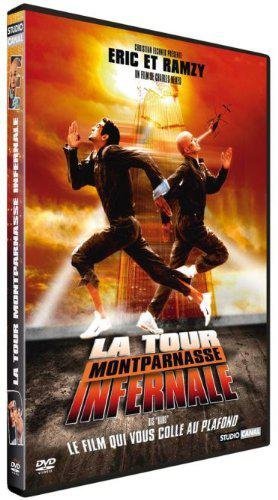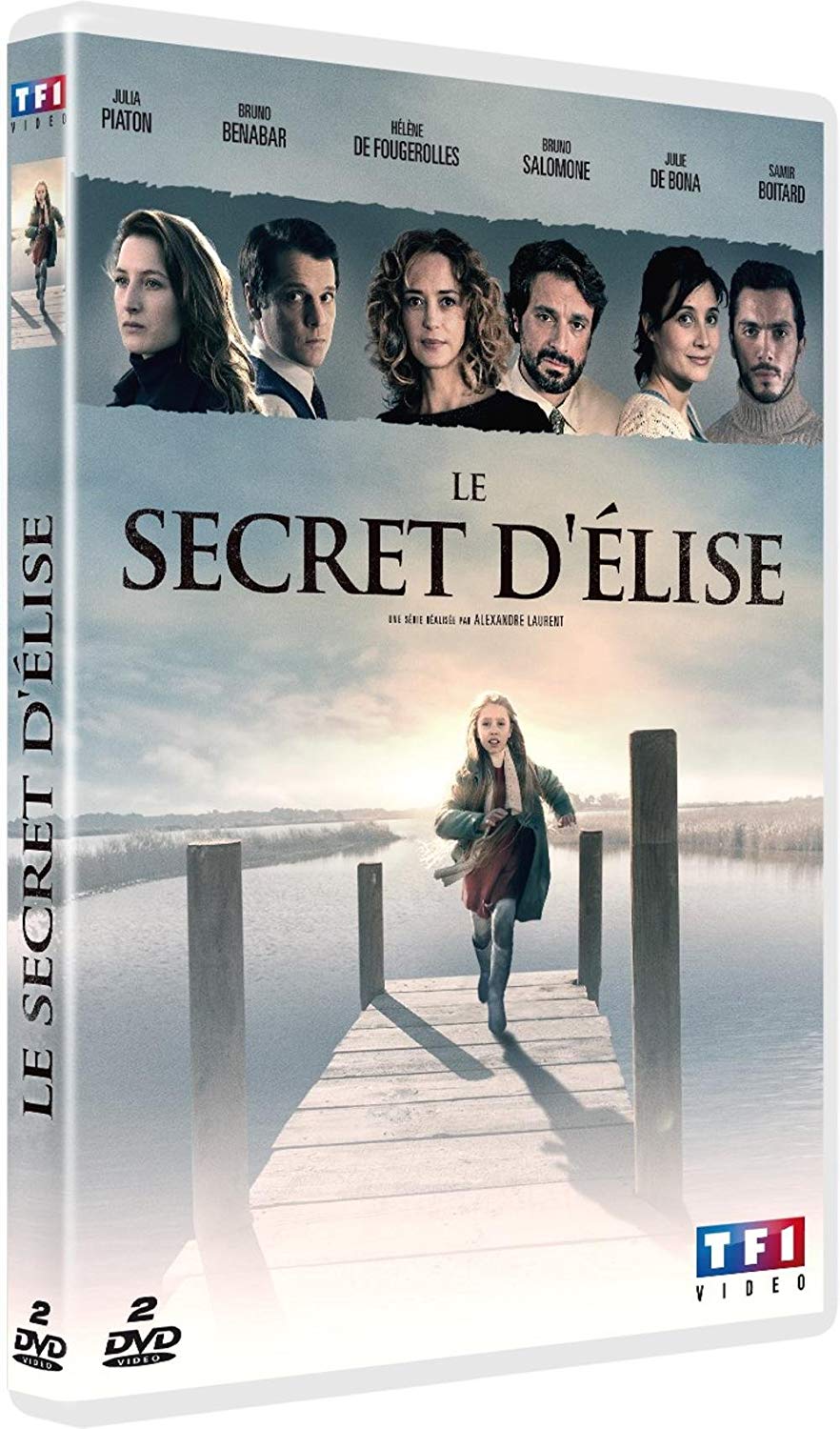 DVD F LE
Le secret d'Elise. Mini-series in six episodes. French ed. Boulogne-Billancourt, France: TF1 Video, c2016. Directed by Alexandre Laurent.

Three families who have lived in the same house over a period of 40 years are connected by the spirit who inhabits the home.
DVD F SER
A Serious Man. French ed. Issy-les-Moulineaux, France: StudioCanal, 2010, c2009. Directed by Joel & Ethan Coen.
The staid and stable life of a Midwestern physics professor slowly begins to unravel after his wife announces that she's leaving him.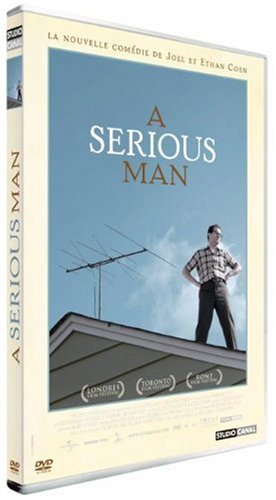 PARENTS-FACULTY-STAFF BOOK CLUB
Our group meets every few months on Tuesdays from 3:50 to 5:00 pm in the Ghosn Room (4th floor, Building 6).
Next meetings

Jan 29: Odyssey by Daniel Mendelshon
             (This year's Visiting Writer)
Mar 19: Fever Dream by S. Schweblin 
May 14: Book Swap for Room to Read
             (tentative) 
* Parents from all Divisions are welcomed. RSVP to mchioini@asparis.fr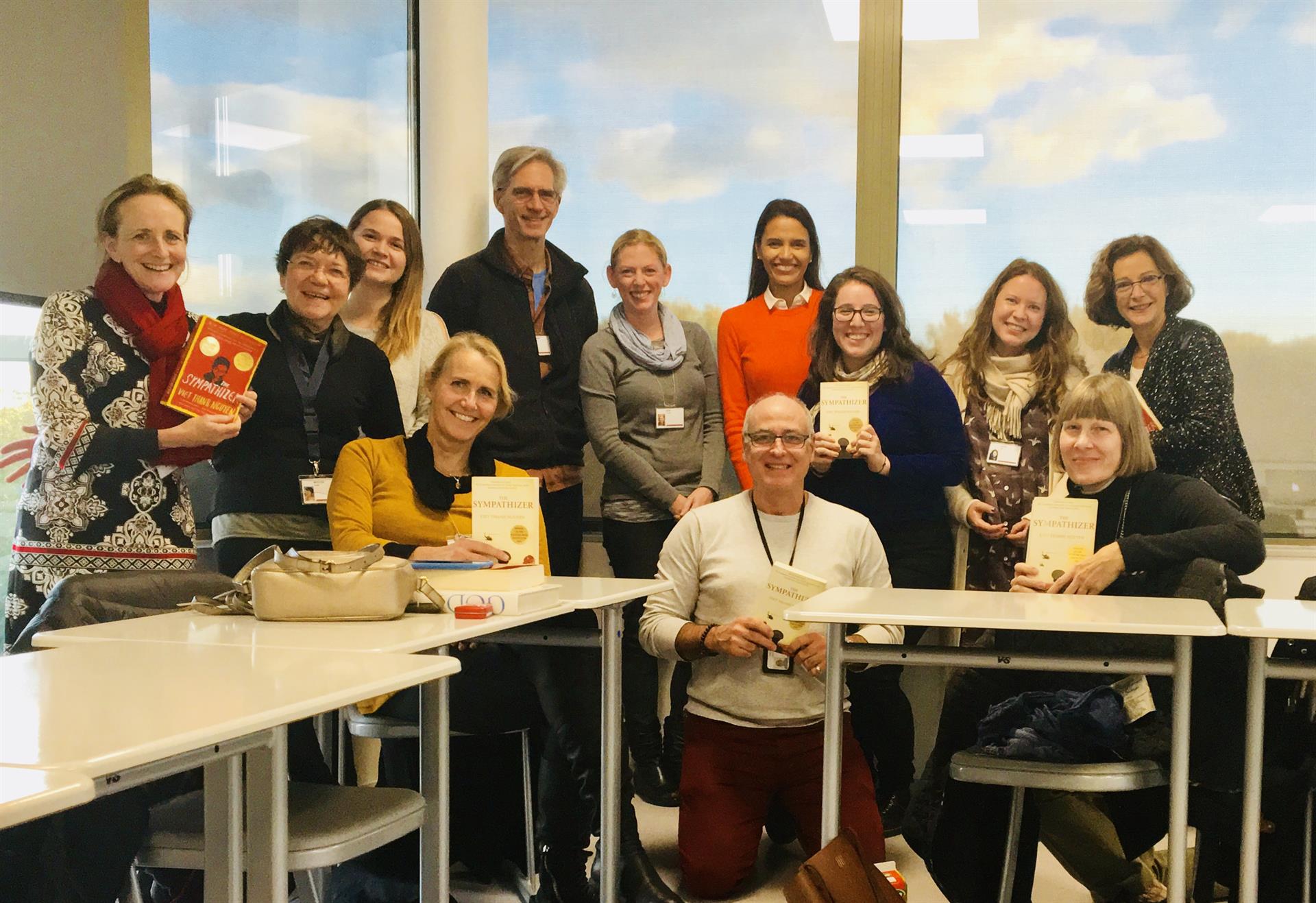 Picture by Janet Rubinstein 
BITS & PIECES
Location
Building 6, Room 6108,
at the top of the Coulson Commons stairway
Hours
Monday-Thursday: 8:30 a.m. – 5:00 p.m. 
Friday: 8:30 a.m. – 4:00 p.m.

Telephone
01 41 12 82 97
OUR MISSION: The American School of Paris is a vibrant, international, family-oriented community. Our mission is to inspire and prepare every student to achieve personal and academic excellence as an engaged global citizen by providing a challenging, innovative program within a compassionate environment.
© 2018 American School of Paris
41, rue Pasteur
Saint Cloud, France
The privacy of our ASP community is paramount, and the school is committed to respecting your data privacy rights, in compliance with the General Data Protection Regulation and other regulations. We invite you to acquaint yourself with our updated data protection policy. If for any reason you would like to be removed from our mailing list, please contact advancement@asparis.fr.
Unsubscribe from future ASP communications