"It is what you read when you
   don't have to that determines what
   you will be when you can't help it."
   Oscar Wilde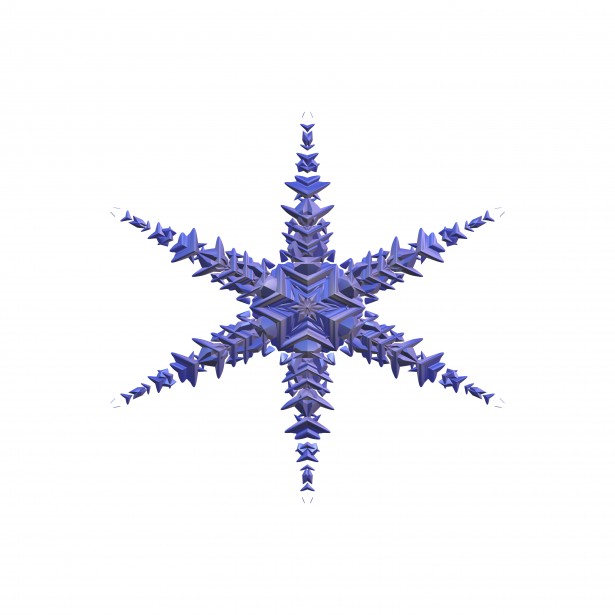 Except for the two highlighted books this month, Michele Obama's Becoming and Haruki Murakami's Killing Commendatore, all our new print titles are Mystery, Detective and Suspense fiction. Come by the library and make sure you pack enough reading to keep you merry over the December break. 
Happy Holidays. Happy reading,
Mario Chioini 
8-12 Librarian
P.S. If you read a library book, share your thoughts and write a short book review!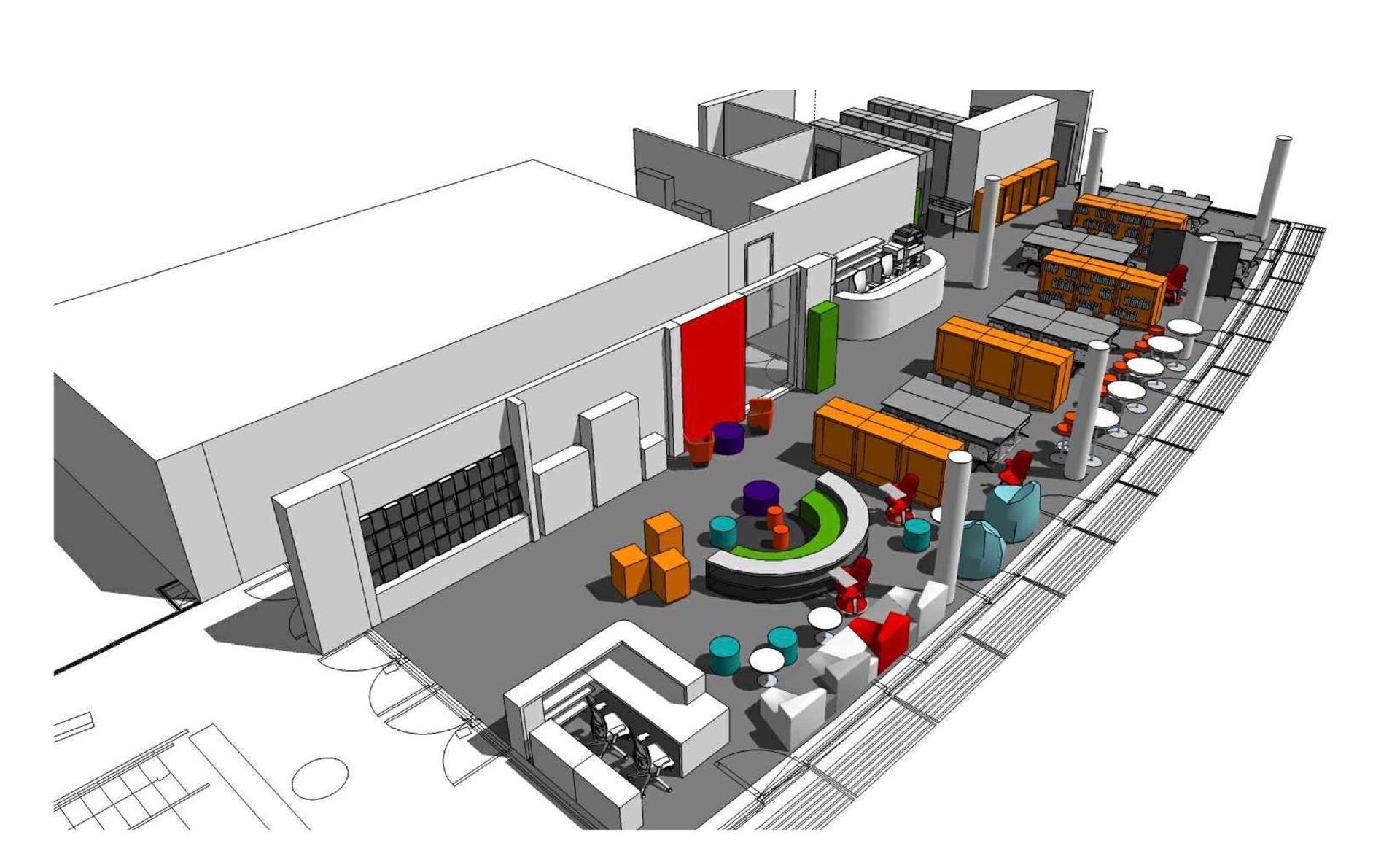 NEWS
KALAHARI CLUB

The Kalahari Club will be starting its annual book drive soon. Every year we travel to Ganap village, South Africa, to teach the students of Ganap and of the surrounding villages reading, writing and listening to the English language in order to help them pass their matriculation exams. Our work takes place in a very impoverished area of the Kalahari desert. 

We need your help to make our teaching days, and our impact on the children, as good as possible. We will be accepting books of all reading levels. We ask that the books be in good condition! We want to give them the best resources we can. Please drop off you donations in the boxes that will be provided in the US commons area and in the LS library. The book drive will begin the week of December 3 and will continue until the end of the school year. We hope that everyone can contribute!

Matilda Ordóñez 
HIGHLIGHTS
Becoming by Michele Obama
Obama, Michelle, 1964-. Becoming. London, UK : Viking, c2018.
An autobiography of lawyer and American First Lady Michelle Obama.
"Warm, wise, and revelatory, Becoming is the deeply personal reckoning of a woman of soul and substance who has steadily defied expectations—and whose story inspires us to do the same." From the publisher's site.
According to Publishers Weekly, the long-awaited book sold 725,000 copies on the first day of its publication and may become the biggest sale of 2018.
Call #: 973.932 OBAMA/M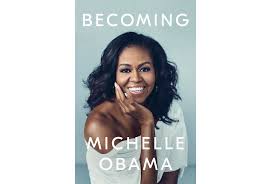 Killing Commendatore by Haruki Murakami
Murakami, Haruki, 1949-. Killing Commendatore: A Novel. New York, N.Y : Knopf, 2018, c2017.
A thirty-something portrait painter in Tokyo is abandoned by his wife and finds himself holed up in the mountain home of a famous artist, Tomohiko Amada. When he discovers a previously unseen painting in the attic, he unintentionally opens a circle of mysterious circumstances.
Just in time for the Holidays, Murakami's Killing Commendatore, his 21st book translated in English, is "An epic tour de force of love and loneliness, war and art—as well as a loving homage to The Great Gatsby—and a stunning work of imagination from one of our greatest writers." From the publisher's site.  
Call #: F MUR (ff)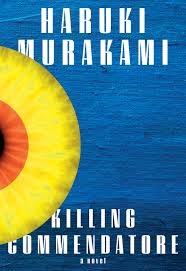 NEW ADDITIONS TO THE COLLECTION
F AND  -  YA

Anderson, M. T. Fatal Throne: The Wives of Henry VIII Tell All. 1st ed. New York : Schwartz & Wade Books, c2018.

Seven award-winning young adult authors illuminate the lives of Britain's King Henry VIII and his six wives from different viewpoints.

F ARC
Archer, Jeffrey, 1940-. Tell Tale. London, UK : Macmillan, c2017.

A collection of short stories in which the author gives us a fascinating, exciting and sometimes poignant insight into the people he has met, the stories he has come across and the countries he has visited during the past ten years.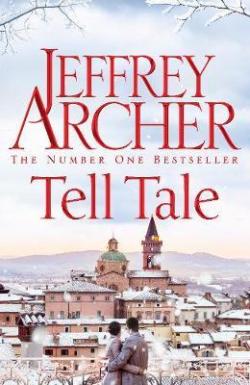 F BAL - YA
Balog, Cyn. Alone. Naperville, Ill. : Sourcebooks Fire, c2017.
Seda, sixteen, feels her invisible childhood nemesis, Sawyer, growing stronger just as a group of stranded teens takes shelter from a blizzard in the dilapidated mansion Seda's mother inherited.
F CRA
Craig, Amanda, 1959-. The Lie of the Land. London, UK : Abacus, c2017.
A timely and ironic portrait of a high-flying London couple and their family's decampment to rural Devon after they lose their jobs and income.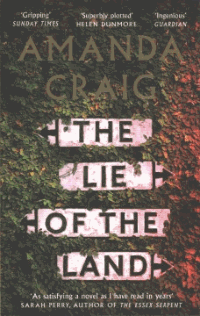 F FIN
Finn, A. J. The Woman in the Window. 1st ed. New York, NY : William Morrow, an imprint of HarperCollins Publishers, c2018.
One evening, a frenzied scream rips across the silence, and Anna witnesses something no one was supposed to see. Now she must do everything she can to uncover the truth about what really happened. But even if she does, will anyone believe her? And can she even trust herself?.
F GIL  -  YA

Giles, L. R. (Lamar R.). Overturned. New York, N.Y. : Scholastic Press, c2017.

Nikki Tate's father has been on death row for killing his best friend in a gambling dispute, but he has always maintained his innocence, and now his conviction has been overturned and he is back at the casino, where high school junior Nikki has been operating illegal poker games in the hopes of saving enough money to get out of Vegas after graduation--and now he is determined to find the real killer, and Nikki is inevitably drawn into his dangerous search for the truth.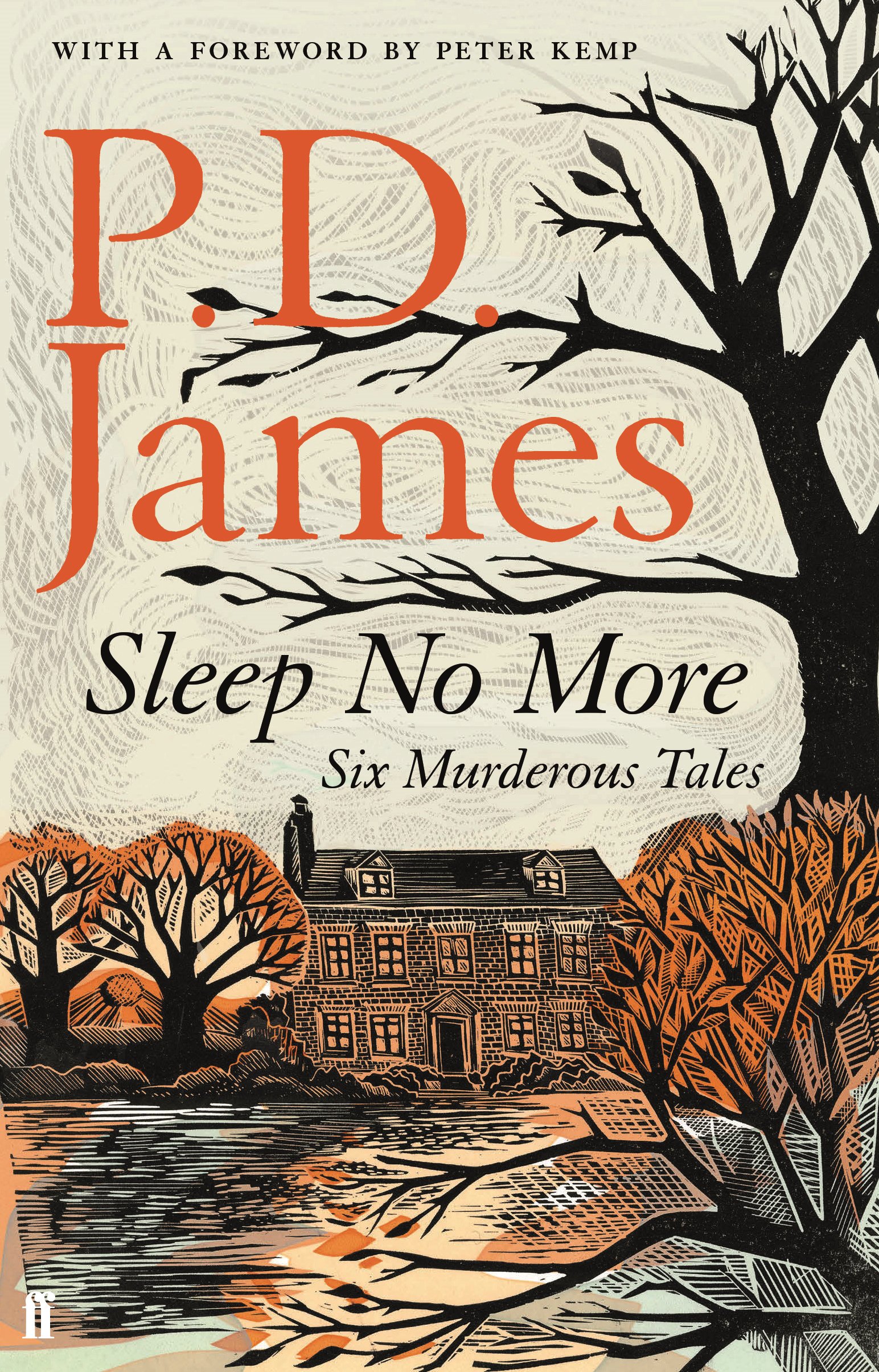 F JAM
James, P. D. Sleep No More: Six Murderous Tales. London, UK : Faber & Faber, c2017.
An anthology of six previously uncollected stories exploring the memories, emotional machinations, rationalizations, dreams, and desires of people who get away with the perfect murder or who help keep information about a killing secret.



F JEA  -  YA
Jean, Emiko. We'll Never Be Apart. Boston : Houghton Mifflin Harcourt, c2015,.
Haunted by memories of the fire that killed her boyfriend, seventeen-year-old Alice Monroe is in a mental ward when, with support from fellow patient Chase, she begins to confront hidden truths in a journal, including that the only person she trusts may be telling her only half of the story. 
F KEP
Kepler, Lars. The Rabbit Hunter. London, UK : HarperCollinsPublishers, 2018, c2016.
Joona Linna has spent two years in a high security prison when he is taken off to attend a secret meeting. The police need his help to stop a mysterious killer who goes by the name of the Rabbit Hunter. The only connection between the victims is that they all hear a child chanting a rhyme about rabbits before the killer strikes.



Larbalestier, Justine. My Sister Rosa. New York, NY : Soho Teen, c2016.
When his father's business takes the family to New York City, a seventeen-year-old Australian boy must balance his desire to protect his ten-year-old sister, a diagnosable psychopath, from the world with the desperate need to protect the world from her.

F MOR - YA
Moracho, Cristina. A Good Idea. New York, N.Y. : Viking, c2017.
A girl returns to her small hometown in Maine seeking revenge for the death of her childhood best friend.


Patterson, James, 1947-. Murder Games. 1st ed.: June 2017. New York : Little, Brown and Co., 2017.
Searching for a serial killer who leaves playing cards at the scenes of his crimes, police officer Elizabeth Needham teams up with brilliant professor Dylan Reinhart, whose book has been connected to the murders.

Walters, Minette. The Cellar. London, UK : Arrow Books, c2016.
Muna is treated as a slave by the Songoli family, cooking and cleaning for them and confined to a dark, windowless cellar at all other times. She is badly beaten and tortured by them until the day the younger son fails to come home from school.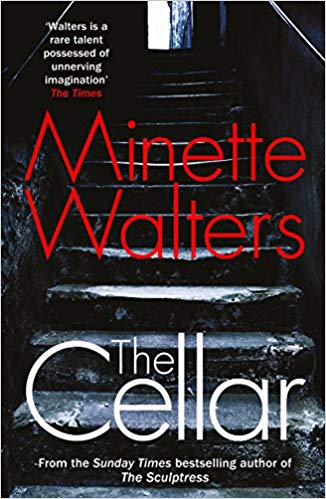 DVD F DE
De rouille et d'os. French ed. Boulogne-Billancourt, France : TF1 Video, c2012. Directed By Jacques Audiard.
 
A homeless father and street boxer struggling to support his son and a horribly injured killer whale trainer's lives intersect and form an intensifying bond that fractures the considerable defensive armor each is accustomed to wearing.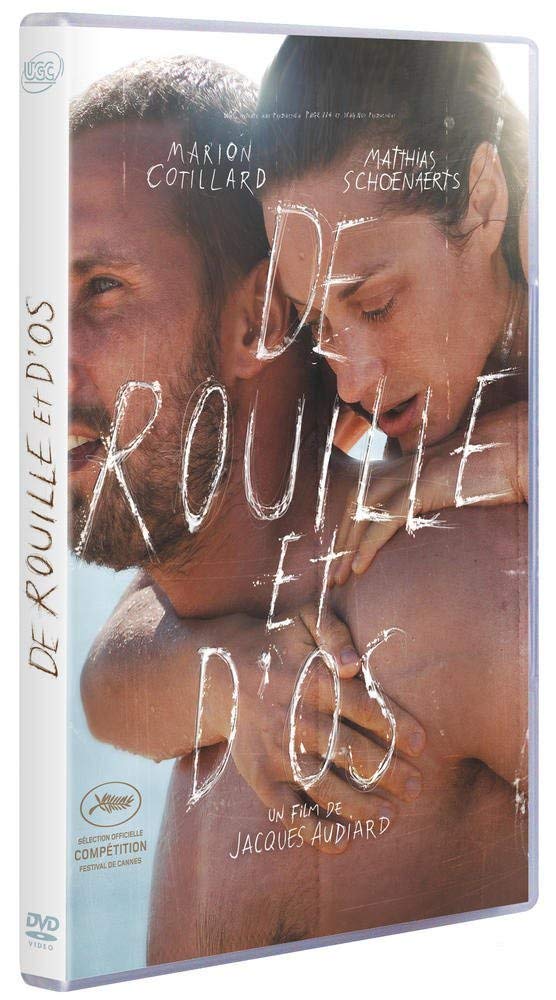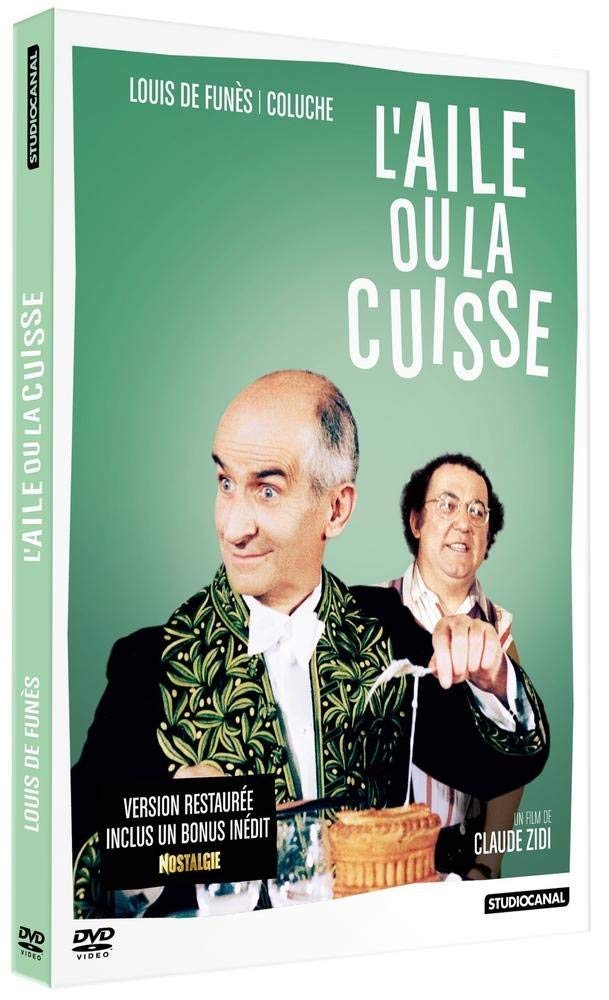 DVD F LAI
L'aile ou la cuisse. French ed. Issy-les-Moulineaux, France : StudioCanal, 2014, c1976. Directed By Claude Zidi.
 
After being appointed to the Académie française the editor of an internationally known restaurant guide decides to retire as a restaurant critic and trains his son to continue the family business. However the latter is more interested in his true passion—the circus—than high cuisine.
DVD F MAR
Margin call. French ed. Paris, France : Universal Pictures Video, 2012, c2011. Directed by J.C. Chandor.
Tense drama which follows the personal struggles of high-ranking employees of an investment bank during a 24-hour period at the beginning of the 2008 financial crisis.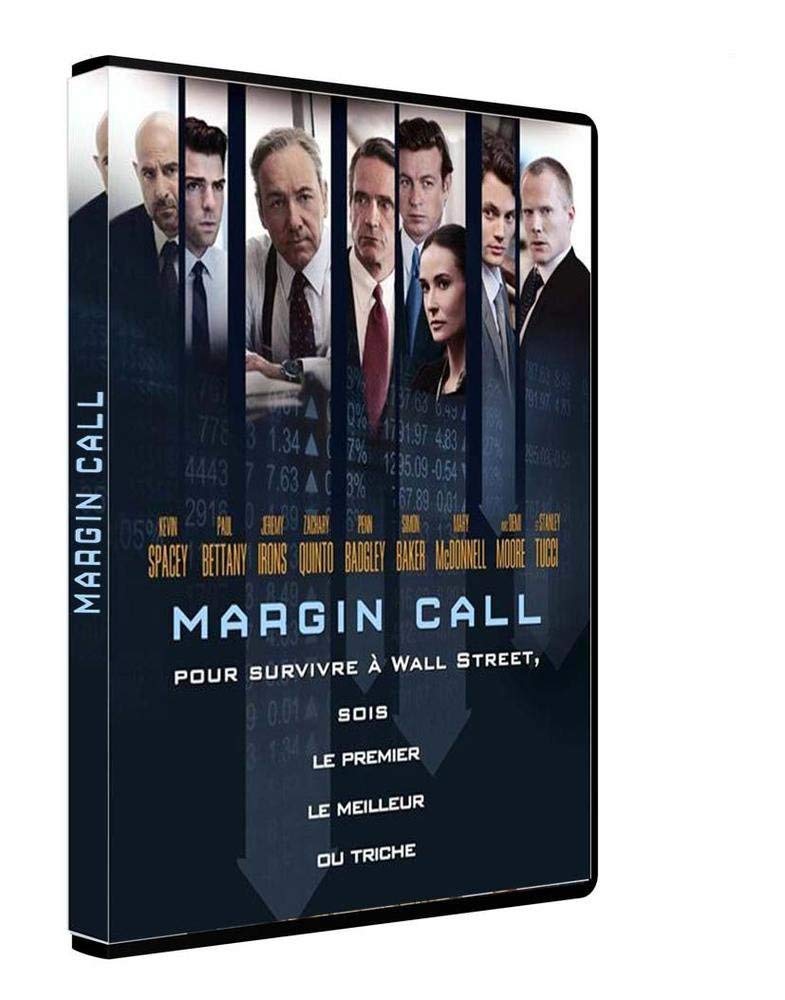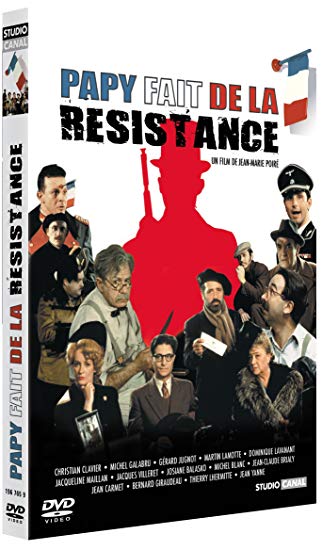 DVD F PAP

Papy fait de la résistance. French ed. Issy-les-Moulineaux, France : StudioCanal, 2008, c1983. Directed by Jean-Marie Poiré.

Paris, 1940. The Bourdel family, all virtuoso musicians, refuse to play for the Germans. In 1943 their building is requisitioned to accommodate General Spontz. Coexistence is very difficult and even worse for one of the family who is "Super Resistant".

PARENTS-FACULTY-STAFF BOOK CLUB
Our group meets every few months on Tuesdays from 3:50 to 5:00 pm in the Ghosn Room (4th floor, Building 6).
Meetings


Dec. 11: Pachinko by Min Jin Lee 
Jan 29: Odyssey by Daniel Mendelshon
             (This year's Visiting Author)
Mar 19: Fever Dream by S. Schweblin 
May 14: TBD 
* Parents from all Divisions are welcomed. RSVP to mchioini@asparis.fr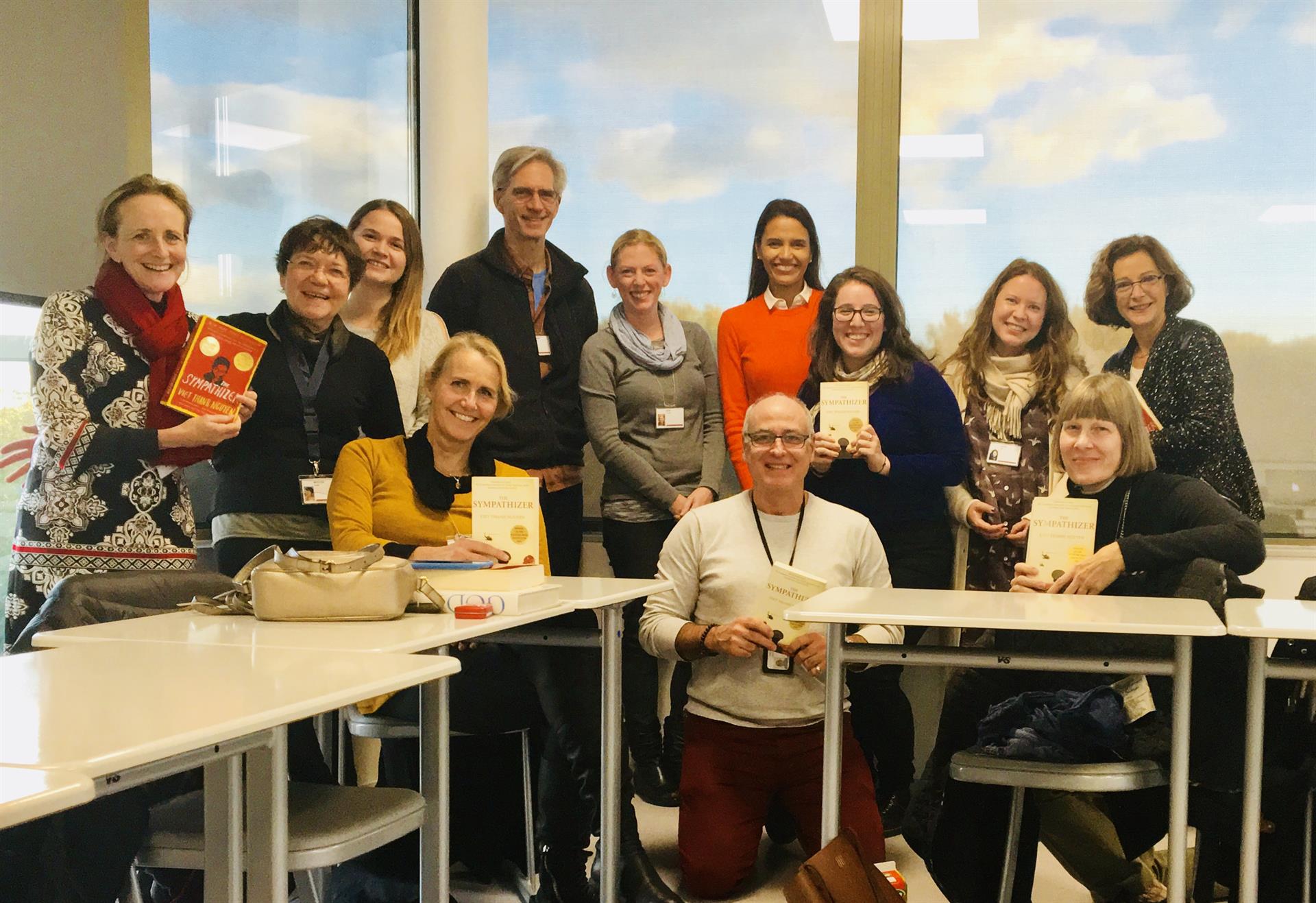 Picture by Janet Rubinstein 
BITS & PIECES
Location
Building 6, Room 6108,
at the top of the Coulson Commons stairway
Hours
Monday-Thursday: 8:30 a.m. – 5:00 p.m. 
Friday: 8:30 a.m. – 4:00 p.m.

Telephone
OUR MISSION: The American School of Paris is a vibrant, international, family-oriented community. Our mission is to inspire and prepare every student to achieve personal and academic excellence as an engaged global citizen by providing a challenging, innovative program within a compassionate environment.
© 2018 American School of Paris
41, rue Pasteur
Saint Cloud, France
The privacy of our ASP community is paramount, and the school is committed to respecting your data privacy rights, in compliance with the General Data Protection Regulation and other regulations. We invite you to acquaint yourself with our updated data protection policy. If for any reason you would like to be removed from our mailing list, please contact advancement@asparis.fr.
Unsubscribe from future ASP communications