"The new year stands before us, like a   chapter in a book, waiting to be written. We can help write that story by setting goals."  —Melody Beattie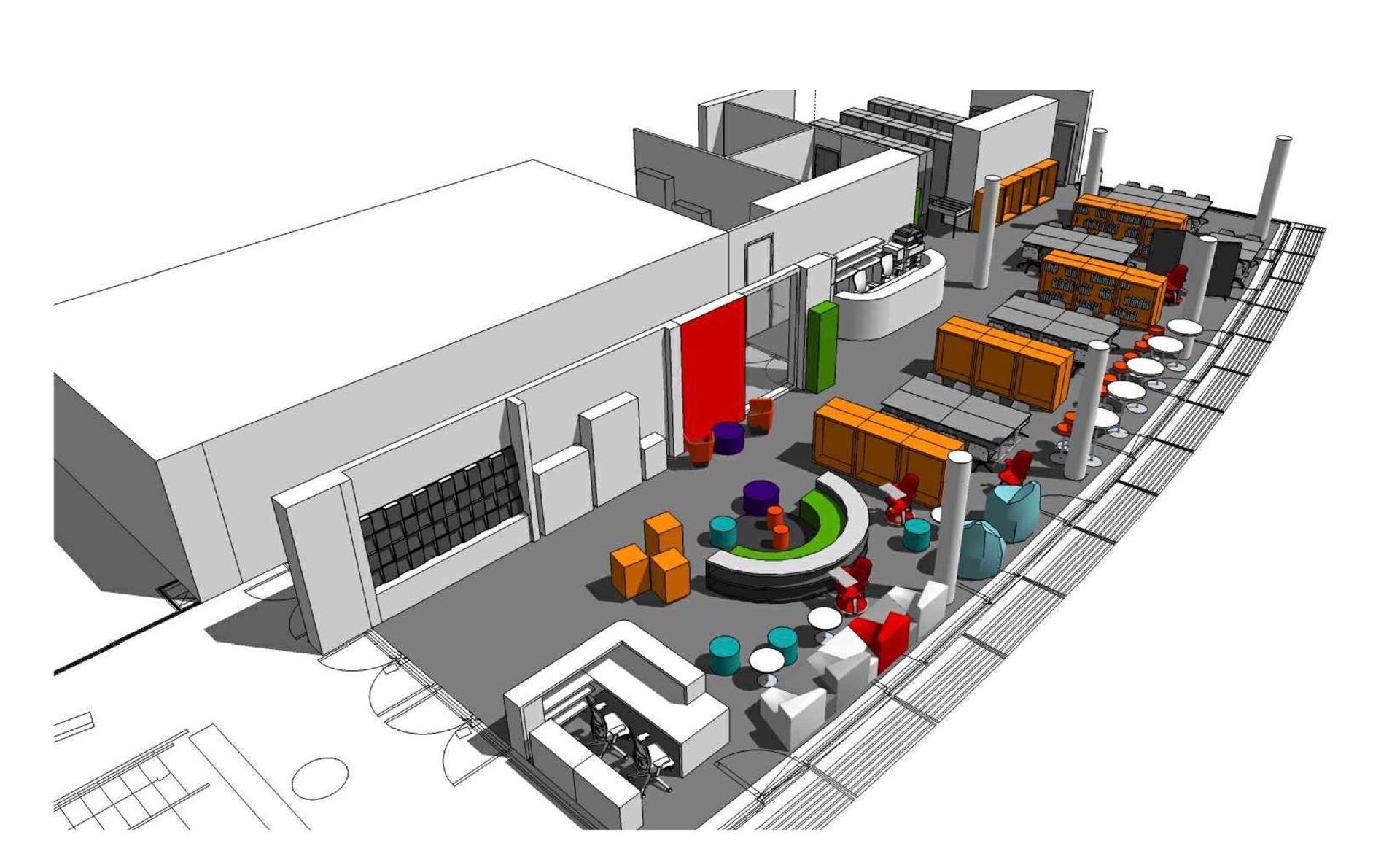 Welcome to the September issue of The Hub, your library newsletter.
We're excited to be back and are looking forward to work with you all. If you're new to ASP, we hope you'l take the time to stop by the library and introduce yourselves. And if you're a parent, we'll help you create an account.
You will receive our monthly e-newsletter on the 1st school day of the month. It's our way of keeping you informed about the library's resources, programs and activities. 
Mr. Tremblay and I wish you a productive, fun-filled and rewarding academic year.
To contact the library, and to link to our web site, please use the information given below.
Mario Chioini 
8-12 Librarian
ou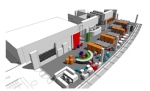 Students Book Club
Readers, we're looking for someone to lead this year's Students Book Club initiated by Flavie de Germay and Mia Kwon last year. Reading is a great way to disconnect from your busy lives and help bring your stress level down a notch. The book club setting allows you to share your thoughts and feelings about your read and is a great opportunity to meet new people. A club by Division or mixed.
Parents-Faculty Book Club
The book club is open to parents of all 3 Divisions. See column below.

Poetry by Heart 
Students from grades 9 to 12 are invited to participate in this year's Poetry by Heart recitation competition and compete for a place to represent ASP at the Paris final organised in March by Ecole Jeannine Manuel. Contacts: Mario Chioini and Daniela Bruneau.
Poetry Club
For students interested in reading or writing poetry but who are not necessarily interested in the Poetry by Heart recitation competition, Daniela Bruneau and I will offer a space and some time for all poets to meet. You could look at The Poetry Club as a sandbox for your writing. All styles welcomed (slam, song writing, traditional, rap, in French, in English).
Improvisation en français
Les élèves Francophones en Upper School qui sont intéressés à jouer aux matchs d'impro en français sont priés de se présenter à une réunion d'information et d'essai : Le mardi 18 septembre, devant la bibliothèque US. Minimum d'élèves requis : 12.
Parents Workshops
I will be conducting an introductory 1-hour workshop early in the school year about the resources available through the US library. The hands-on workshop will focus on the tools that will support your children's reading and research needs.  Agenda: A tour of the library, the print collection, the online catalog, The Hub library web site, and subscription databases. Date to be confirmed.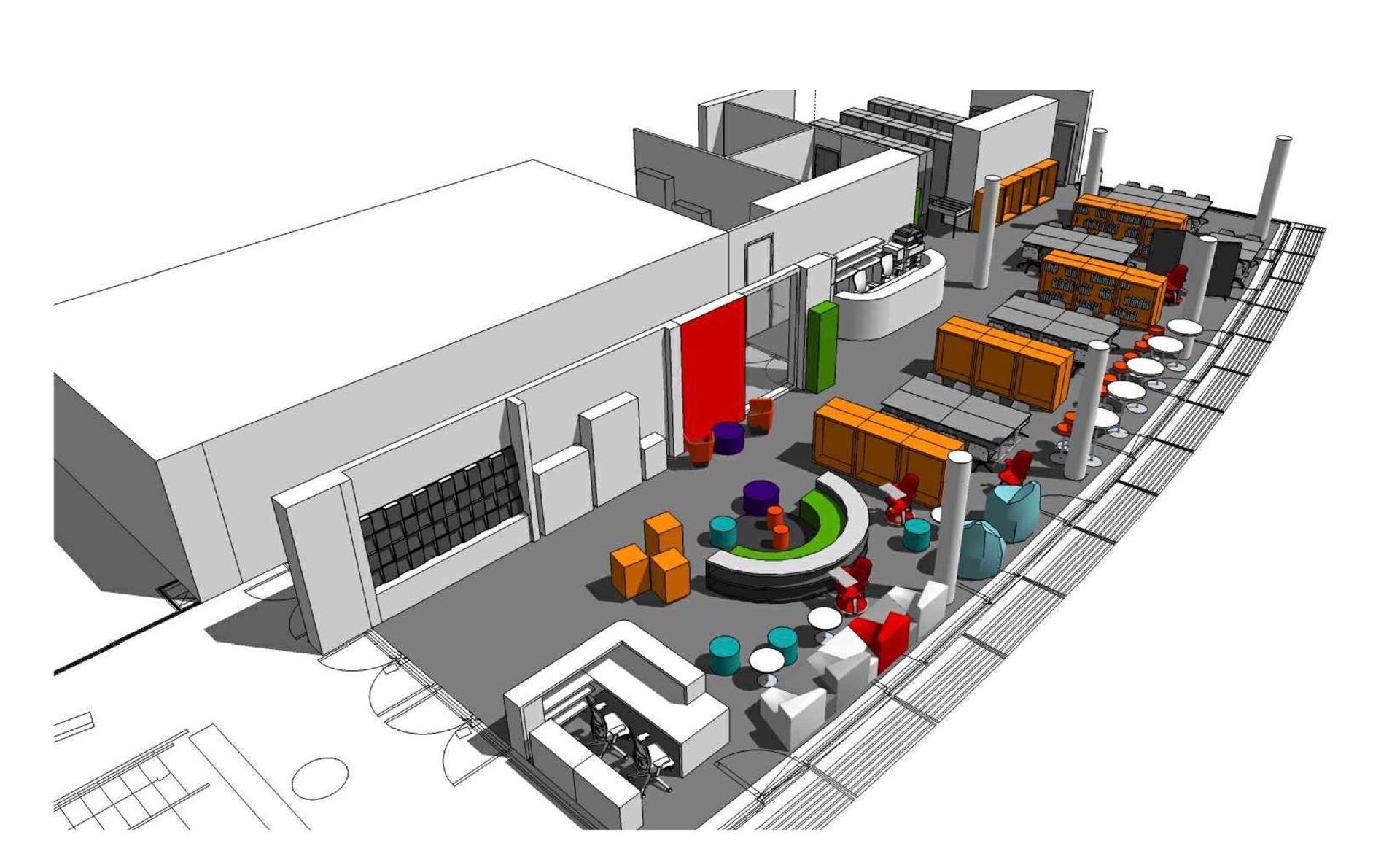 REMINDERS
SUMMER CHECKOUTS
Please remember to return all materials checked out over the summer and get your deposit back.
BORROWING 
. You need your student card to borrow items
. Loans: 1 month. No book limit.
. Fine for overdose: .20 cents per item/day
. Holds and renewals can be done in Destiny with your apsaris login
HOURS
. 8:30 a.m. – 5:00 p.m. (4:00 p.m. on Fridays)

STUDY ROOM
. You can reserve the study room for group study, meetings or for presentations
COMPUTERS
. We have 2 iMac computers available
NAVIGATOR
. Click here and bookmark
THE HUB, THE LIBRARY WEBSITE
. Access via Navigator or follow this link
 NEW ADDITIONS TO THE COLLECTION
The small e icon preceeding a call number indicates the item is an electronic book (e-book).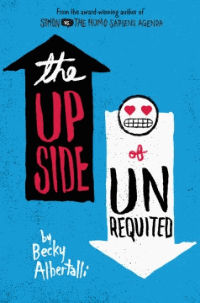 F ALB

Albertalli, Becky. The Upside of Unrequited. 1st ed. New York, NY : Balzer + Bray, c2017.

Avoiding relationships to protect her sensitive heart, plus-sized Molly supports her once-cynical twin, Cassie, when the latter has her own bout of lovesickness, a situation that is complicated by sibling dynamics and an unexpected romantic triangle.

F BAL
Balog, Cyn. Unnatural Deeds. Naperville, Ill. : Sourcebooks Fire, c2016.

Victoria Zell doesn't fit in, not that she cares what anyone thinks. She and her homeschooled boyfriend, Andrew, are inseparable. All they need is each other. That is, until Zachary Zimmerman joins her homeroom. Within an hour of meeting, he convinces good-girl Vic to cut class. And she can't get enough of that rush.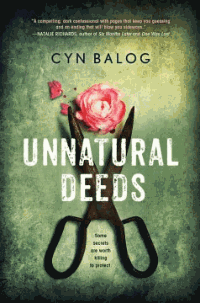 F DEM (ff)
Demetrios, Heather. Exquisite Captive. New York, NY : Balzer + Bray, 2016, c2014.
Nalia, a gorgeous, fierce eighteen-year-old jinni, is pitted against two magnetic adversaries, both of whom want her--and need her--to make their wishes come true.
F DEM (ff)
Demetrios, Heather. Blood Passage. New York, N.Y. : Balzer + Bray, 2017.
Nalia and her comrades travel to Morocco to search for Solomon's sigil.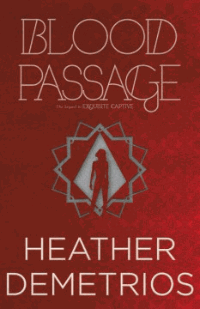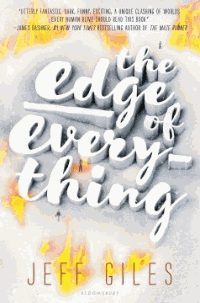 F GIL
Giles, Jeff. The Edge of Everything. New York : Bloomsbury, c2017.
Holded up in their missing neighbors' cabin in a Montana blizzard, seventeen-year-old Zoe and her little brother are rescued from an intruder by X, a bounty hunter sent from the Lowlands to claim the souls of evil men.


F HAD (sf)

Haddix, Margaret Peterson. Children of Exile. New York : Simon & Schuster Books for Young Readers, c2016.

A twelve-year-old girl raised in a foster village is returned to her biological parents, and discovers home is not what she expected it to be.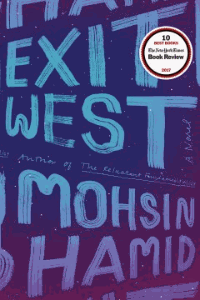 F HAM
Hamid, Mohsin, 1971-. Exit West: A Novel. New York : Riverhead Books, c2017.
In a country teetering on the brink of civil war, two young people meet and embark on a love affair that unfolds in a world being irrevocably transformed by migration.


F JIL
Jiles, Paulette. News of the World: A Novel. 1st ed. New York, N.Y : William Morrow, c2016.
In the aftermath of the Civil War an aging itinerant news reader agrees to transport a recently rescued captive of the Kiowa back to her relatives in San Antonio. As the miles pass, the two lonely travelers begin to trust each other, forming a bond that marks the difference between life and death in this dangerous land.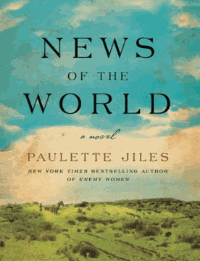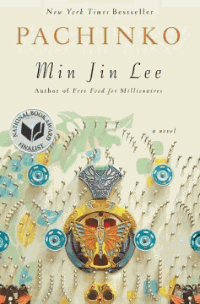 F LEE
Lee, Min Jin. Pachinko. New York, N.Y. : Grand Central Pub., c2017.
An epic historical novel following characters from Korea who eventually migrate to Japan.


F NG
Ng, Celeste. Little Fires Everywhere. New York : Penguin Press, c2017.

A novel about two families living in 1990s Shaker Heights who are brought together through their children.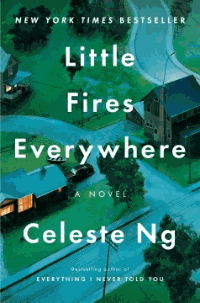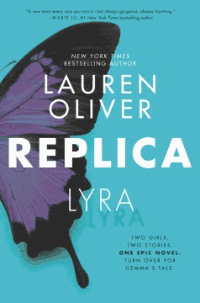 F OLI (sf)
Oliver, Lauren, 1982-. Replica. New York, NY : Harper, c2016.
Presents two novels which can be read separately or in alternating chapters. In "Lyra," two experimental subjects escape from the Haven Institute, where human replicas are created and observed; and in "Gemma," a lonely, often-ill teenager discovers her father's connection to the Haven Institute and travels there, meeting the escaped replicas.


F RAM
Ramli, Muhsin. The President's Gardens. London, UK : MacLehose Press, c2018.
In this extraordinary novel by heralded Iraqi author Muhsin Al-Ramli, One Hundred Years of Solitude meets The Kite Runner against the backdrop of Saddam Hussein's Iraq.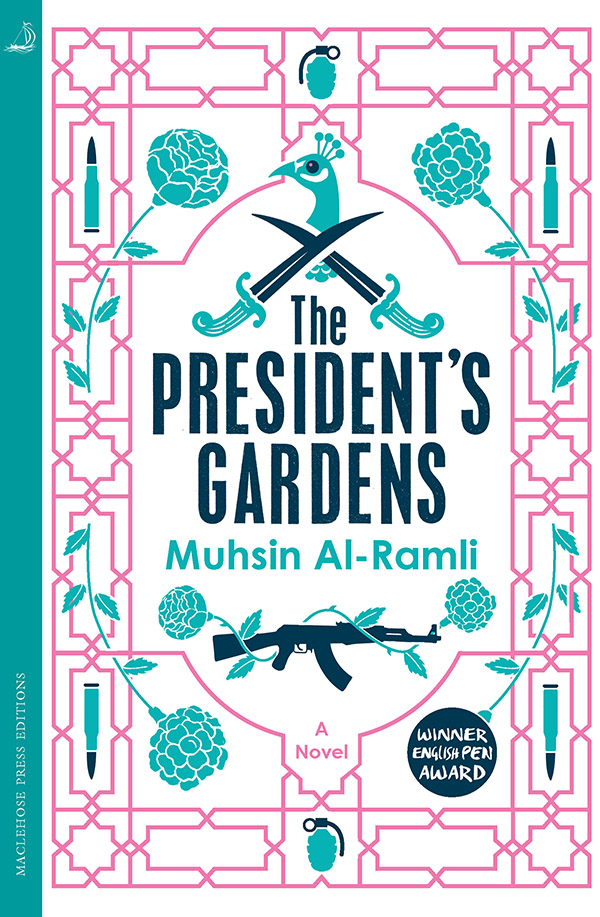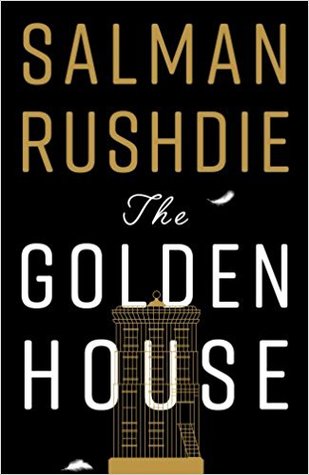 F RUS
Rushdie, Salman. The Golden Douse. London, UK : Jonathan Cape, c2017.

When the aristocratic Golden family moves into a self contained pocket of New York City, a park in Greenwich Village called 'The Gardens,' their past is an absolute mystery. They seem to be hiding in plain sight: Nero Golden, the powerful but shady patriarch, and his sons Petya, a high functioning autistic and recluse; Apu, the successful artist who may or may not be profound; and D, the enchanting youngest son whose gender confusion mirrors the confusion, and possibilities, of the world around him. And finally there is Vasilisa, the Russian beauty who seduces the patriarch to shape their American stories.
F YOL

Yolen, Jane. Mapping the Bones. New York, N.Y. : Philomel Books, c2018.
In Poland in the 1940s, twins Chaim and Gittel rely on each other to endure life in a ghetto, escape through forests, and the horrors of a concentration camp.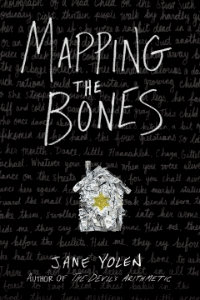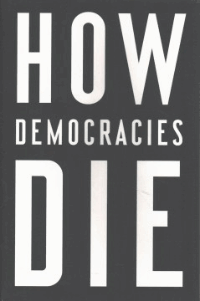 321.8 LEV
Levitsky, Steven. How Democracies Die. 1st ed. New York, N.Y. : Crown, c2018.
A look at the demise of liberal democracies around the world--and a road map for rescuing our own.


338.7 GAL
Galloway, Scott, 1964-. The Four: The Hidden DNA of Amazon, Apple, Facebook, and Google. New York, N.Y. : Portfolio/Penguin, c2017.
Examines the business strategies of four influential companies, including Amazon.com, Apple Computer, Inc., Facebook, and Google.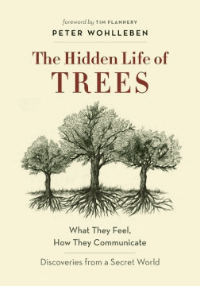 582.16 WOH
Wohlleben, Peter, 1964-. The Hidden Life of Trees: What They Feel, How They Communicate: Discoveries from a Secret World. Vancouver, BC : David Suzuki Institute :, 2016, c2015.
A forester's fascinating stories, supported by the latest scientific research, reveal the extraordinary world of forests and illustrate how trees communicate and care for each other.
591.5 WOH
Wohlleben, Peter, 1964-. The Inner Life of Animals: Love, Grief, and Compassion: Surprising Observations of a Hidden World. Vancouver : David Suzuki Institute :, 2017, c2016.
Through vivid stories of devoted pigs, two-timing magpies, and scheming roosters, 'The Inner Life of Animals' weaves Peter Wohlleben's wealth of personal experience observing nature in forests and fields with the latest scientific research into how animals interact with the world.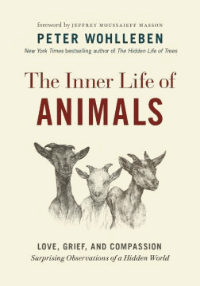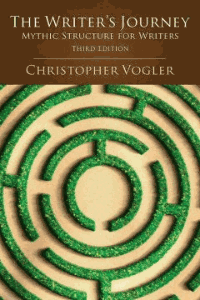 808.2 VOL
Vogler, Christopher. The Writer's Journey: Mythic Structure for Writers. 3rd ed. Studio City, CA : Michael Wiese Productions, 2007, c1998.
Offers both fiction and nonfiction writers advice on how they can use mythic structure to create powerful narratives, with step-by-step guidelines for structuring plots and creating realistic characters and exercises to help writers improve their own work.
842 STH (Fr)
Sthers, Amanda. Le vieux juif blonde. Paris, France : Grasset, c2006.
The 'Old Blond Jew', is the story of a young girl named Sophie. She suffers from a multiple personality disorder. Her body and her mind are inhabited by Joseph Rosenblath, an 80 year-old Jew, survivor of the Holocaust.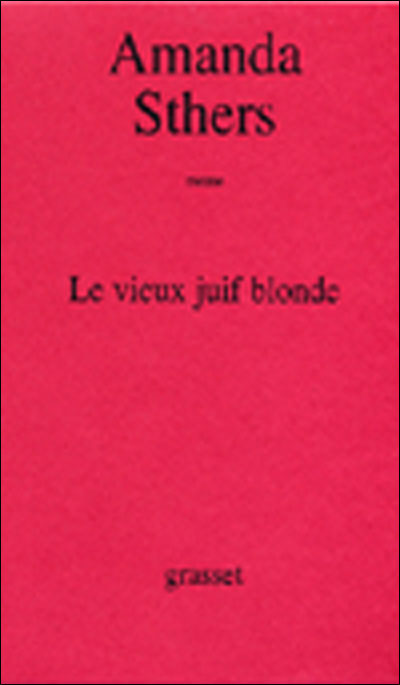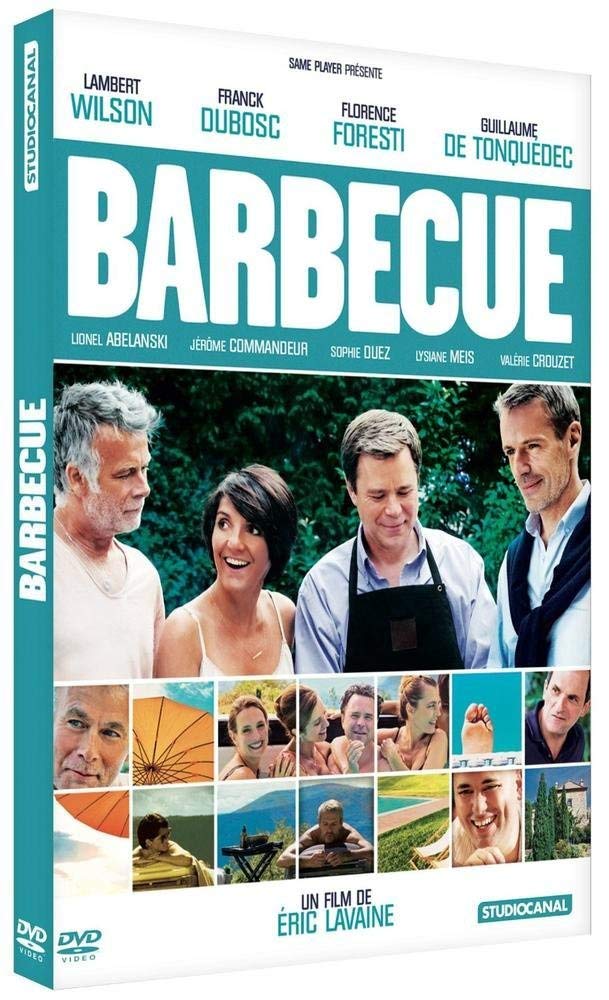 DVD F BAR
Barbecue. French ed. Issy-les-Moulineaux, France : StudioCanal, c2014. Directed by Eric Lavaine.

Sober-minded Antoine throws caution to the wind after suffering a heart attack on his 50th birthday, and aims to make life more interesting for his friends and loved ones.
DVD F LES
Les héritiers. French ed. Boulogne-Billancourt, France : TF1 Video, c2014. Directed by Marie-Castille Mention-Schaar.
Based on a true story, the film chronicles the relationship of a teacher with teenagers who have long since dropped out of the school system. This teacher then decides to enter a national competition titled "Children and adolescents in the Nazi concentration camp system". This experience will change their lives.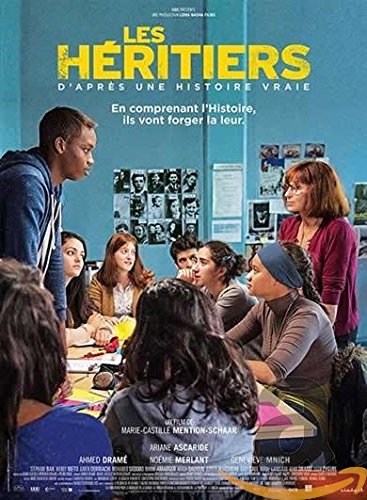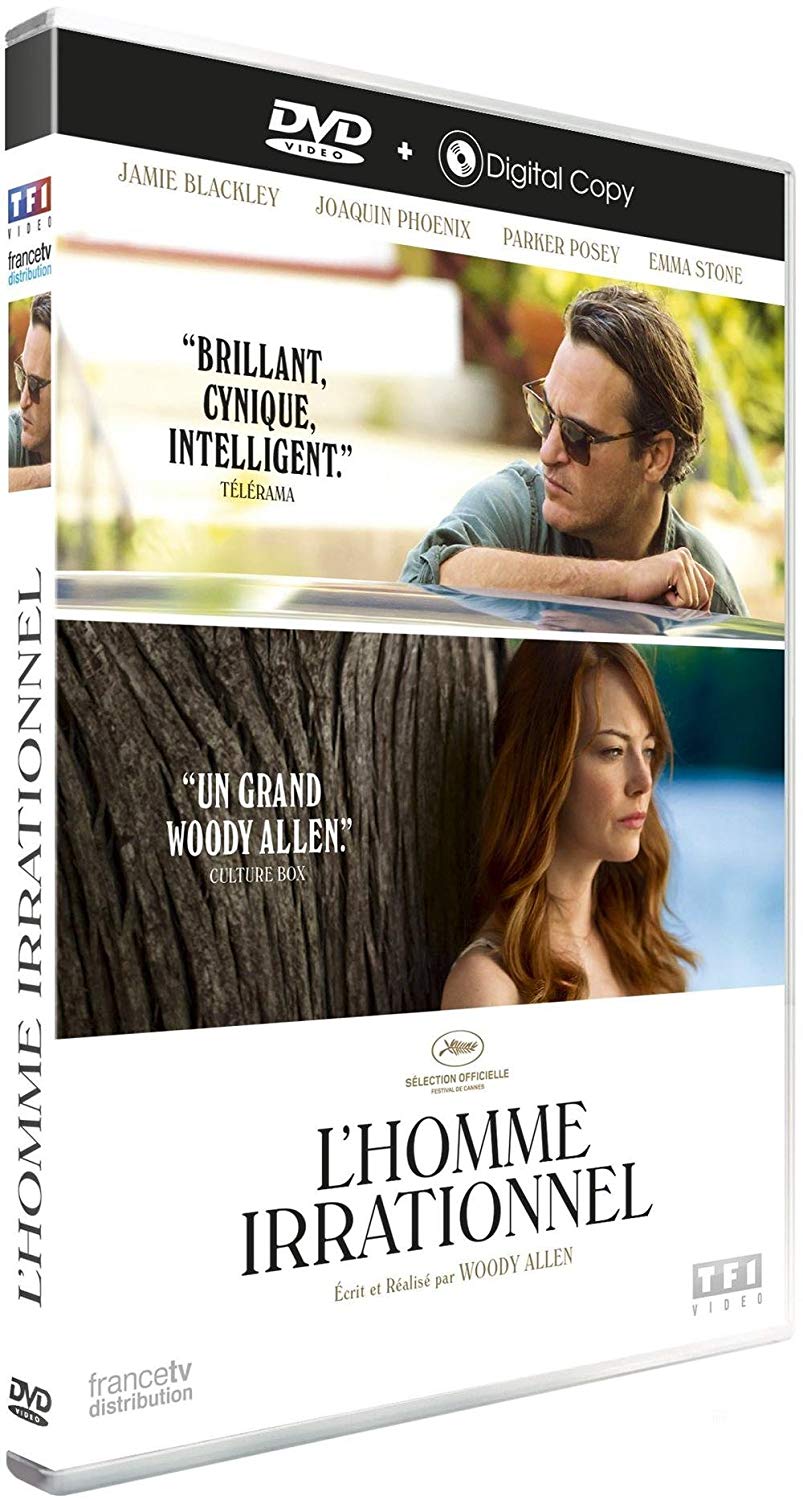 DVD F LHO
Irrational man = L'homme irrationnel. French ed. Boulogne-Billancourt, France : TF1 Video, 2016, c2015. Directed by Woody Allen.

Nothing can snap a philosophy professor out of a mental funk, except for a student whose presence offers a breath of fresh air.
DVD F PAT
The patrol. French ed. Boulogne-Billancourt, France : TF1 Video, 2015, c2013. Directed by Tom Petch.
Under attack from a well-equipped and relentless enemy, a Special Forces patrol must use its wits and cunning to survive. Faced with low ammunition, critical injuries, and rising tensions under the command of a Captain who can't control his own unit, it becomes a race against time for the soldiers as they fight their way across a brutal and unforgiving desert.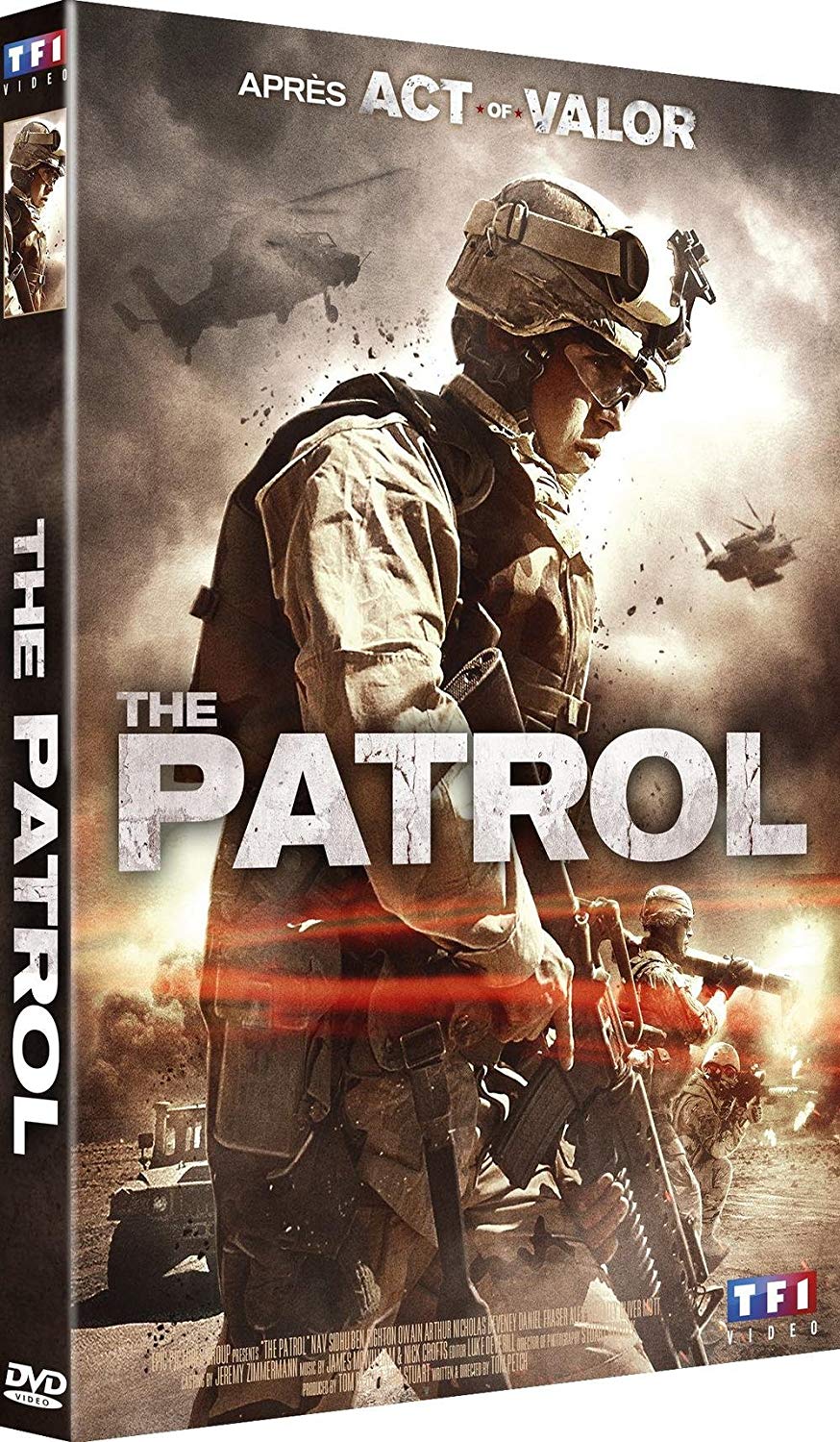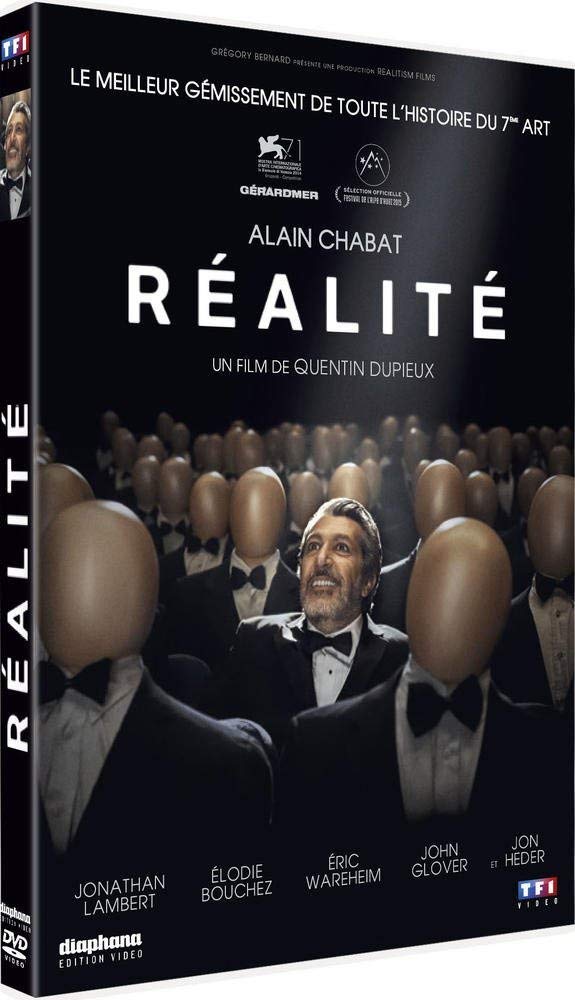 DVD F REA
Réalité. French ed. Boulogne-Billancourt, France : TF1 Video, 2015, c2014. Directed by Quentin Dupieux.
In the alternate reality of the LA entertainment industry, a cameraman has 48 hours to pull off the impossible: find the world's greatest groan sound effect for the movie he dreams of directing or it doesn't get made. As he embarks on a hilariously bizarre odyssey, fact and fiction, reality and dreams collide in a surreal swirl of comic absurdity.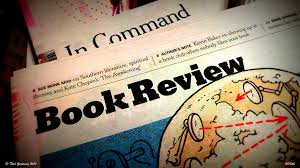 Title: Your choice
Author: 
Pages:
 
Call number: 
Reviewer: You
This space is available to parents, teachers, students, to publish a short, 300-words-or-less library book review. Share and help other readers in the process... Please contact Mr. Chioini for details.
THE COLLECTION
The library collection includes close to 10,000 print materials as well as thousands of ebooks and a large number of online databases.
A catalog search will provide a list of print books, ebooks and videos related to your query.
The Hub, our library website has a wealth of information and resources. Please bookmark the site for quick and easy access.
Note: All our databases are password-protected. You can pick up the log in sheet from the library and on Navigator soon. 
PARENTS-FACULTY-STAFF BOOK CLUB
Our meetings are held in the US Sawiris Library (Building 6) every few months, on Tuesdays, from 3:50 – 5:00 p.m. 
1st Meeting: Tuesday, September 11
Discussion: American Rust by Philipp Meyer
Oct 16: The Sympathizer by Viet T. Nguyen 
Dec 11: Pachinko by Min Jin Lee 
Jan 29: Fever Dream by Samantha Schweblin
Mar 19:  TBD 
May 14: TBD 
Parents from all Divisions are welcomed.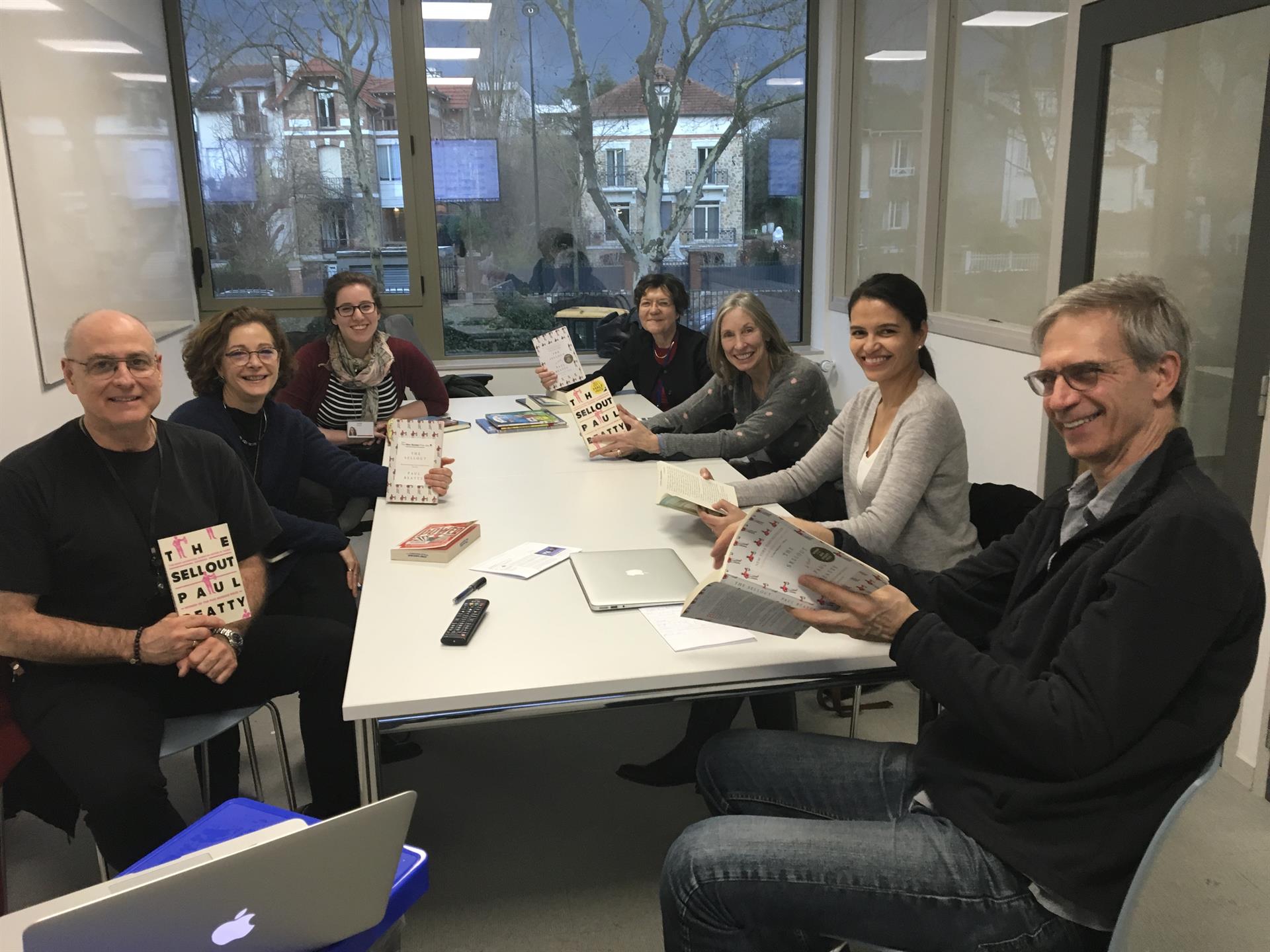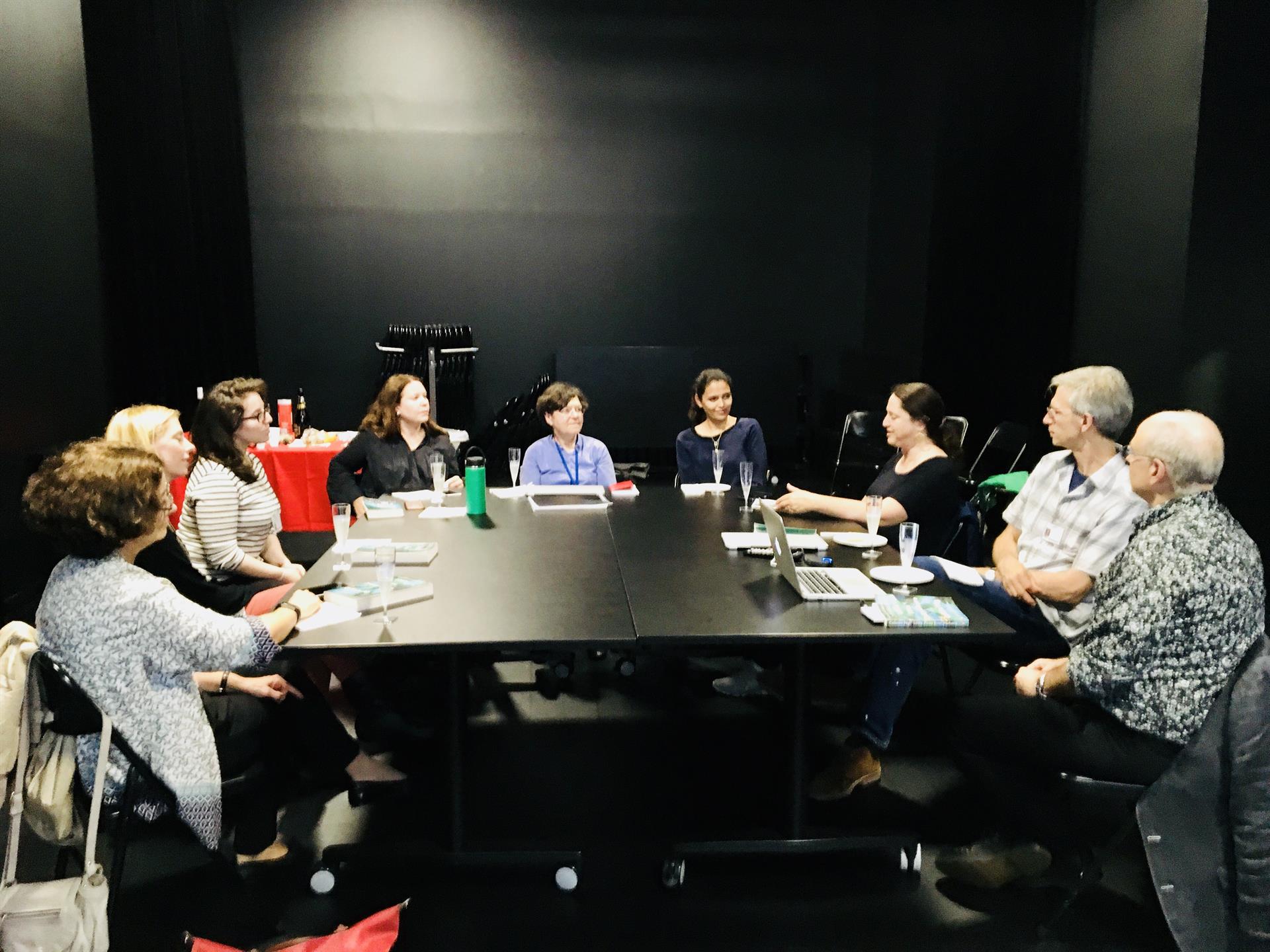 BITS & PIECES
Location
Building 6, Room 6108,
at the top of the Coulson Commons stairway
Hours
Monday-Thursday: 8:30 a.m. – 5:00 p.m. 
Friday: 8:30 a.m. – 4:00 p.m.

During senior exams: Until 6:00 p.m.
Telephone
OUR MISSION: The American School of Paris is a vibrant, international, family-oriented community. Our mission is to inspire and prepare every student to achieve personal and academic excellence as an engaged global citizen by providing a challenging, innovative program within a compassionate environment.
© 2018 American School of Paris
41, rue Pasteur
Saint Cloud, France
The privacy of our ASP community is paramount, and the school is committed to respecting your data privacy rights, in compliance with the General Data Protection Regulation and other regulations. We invite you to acquaint yourself with our updated data protection policy. If for any reason you would like to be removed from our mailing list, please contact advancement@asparis.fr.
Unsubscribe from future ASP communications