"Sometimes, you read a book and it fills you with this weird evangelical zeal,
and you become convinced that the shattered world will never be put back together unless and until all living humans read the book."

The Fault in our stars - John Greene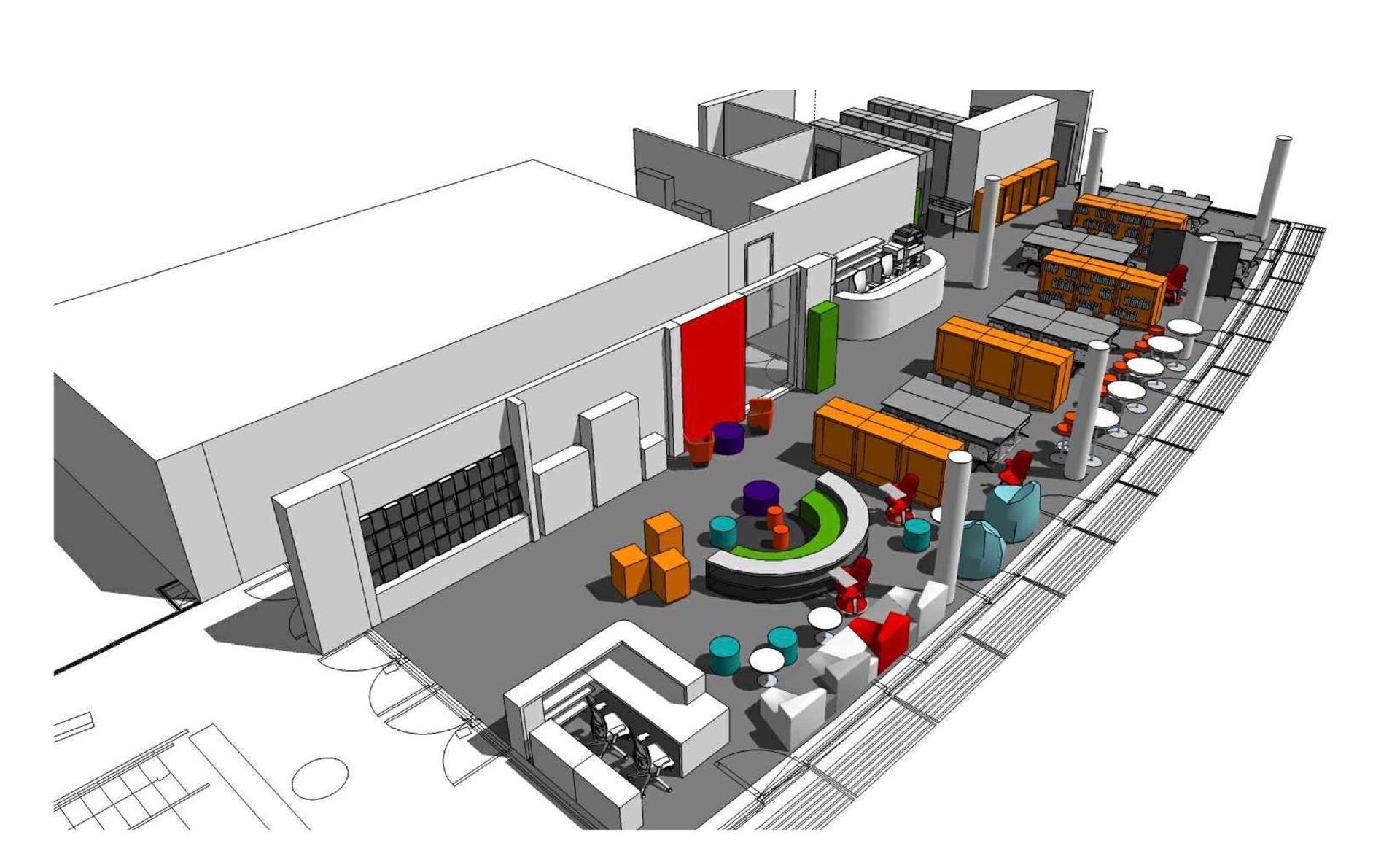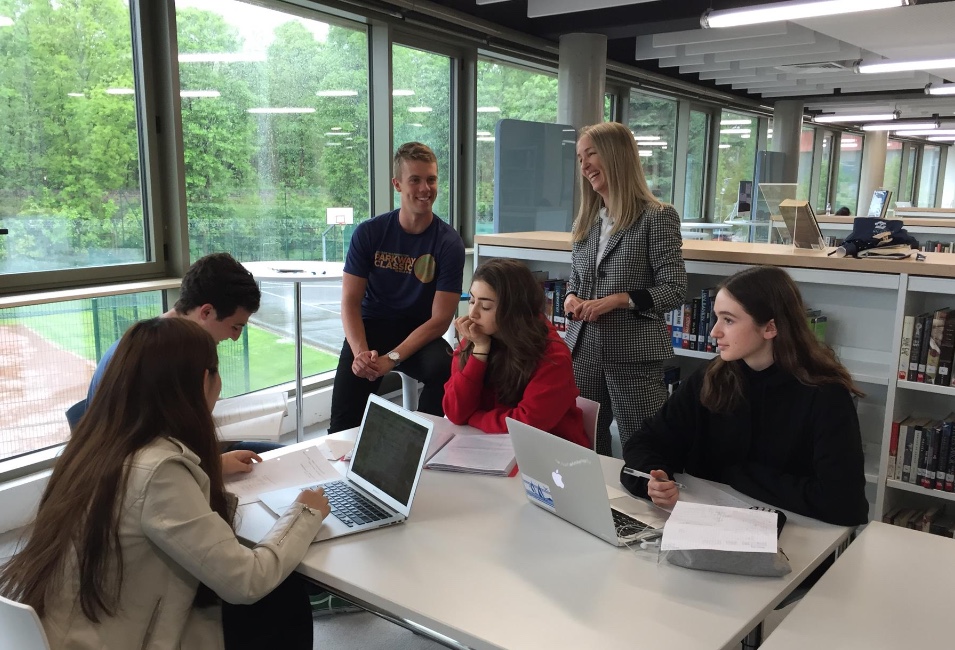 A surprise visit from Jane Thompson, ASP's
           new Head of School.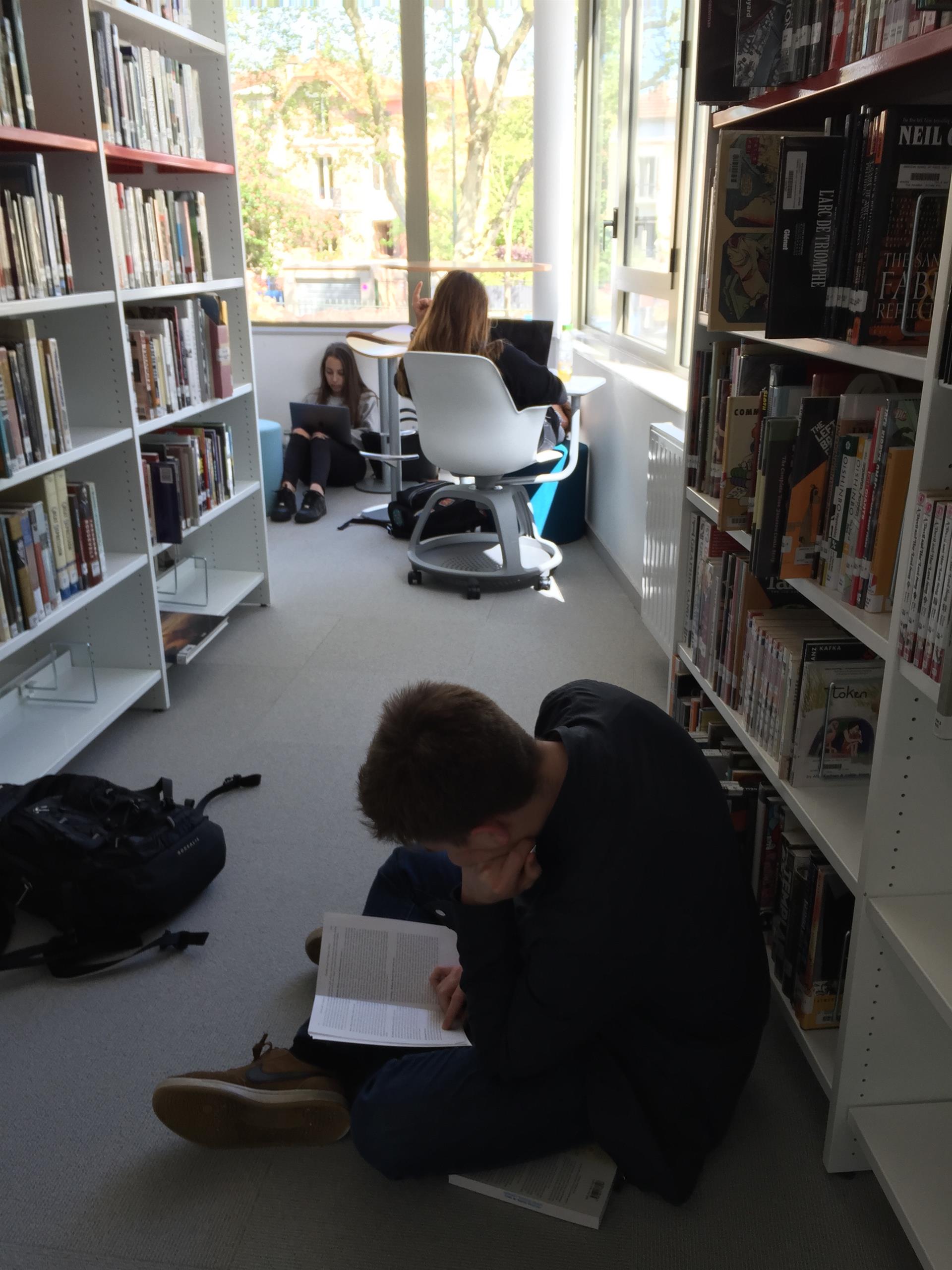 Welcome to our last issue of the year.
Please find below an overview of some of activities we ran this year. Be on the look out next September as we will be looking for more participants... and new ideas!
As summer vacations are almost upon us, let me remind you to return all your checked out materials by June 13.
Mr. Tremblay and I thank you for your readership and your support throughout the year. We wish you a wonderful summer.
And, of course, keep reading...
Mario Chioini
US Librarian
SUMMER CHECK OUT PROCEDURES
ALL CHECKED OUT BOOKS ARE DUE BACK BY JUNE 13.
SUMMER CHECK OUT
To take advantage of summer checkouts we require a deposit in the form of a check which will be given back when you return the materials on or before August 30. 
 Deposit/per item:
 . Paperback: 15 €. 
 . Hardback: 25 €
 . DVD: 10 €
 . CD: 10 €
 . Playaway audiobook: 50 €
REQUIRED READING
Please note that most of the titles listed on the US and MS English and Moderns Departments Summer Reading lists can be found in the library.
POETRY BY HEART - FLAVIE DE GERMAY
This year, ASP made its debut in the Poetry by Heart recitation competition. As the school's first representative, Junior Flavie de Germay lived a unique and meaningful experience. Here is a teaser of her inspiring article about her experience. 

"Memorizing and reciting poetry was a significant exercise during the preparation time - often a burdensome one.  I've pushed passed the fear of public speaking or the association of poetry recitation with drudgery. Today I realize the significance of these small, yet emotionally-packed projects. The competition was tough, since many students were incredibly talented. Losing was the least of my troubles, however, since the relationships I had built with both people and poetry toppled over the win or lose aspect of the competition. I truly encourage students to join and stick to the very end of this adventure. I look forward to enrolling into the final competition with other ASP students next year."
Please take the time to read the full article here.

IMPRO EN FRANÇAIS - KORIO LACROSSE
"Impro franco est un club qui permet de développer tes capacités d'improvisation et de jeu théâtral et qui permet de te confronter à tes amis dans des situations loufoques et drôles. Si tu aimes jouer ou le théâtre, ce club est fait pour toi. Tu pourrais, par exemple, te retrouver à devoir jouer une scène de pique-nique à la manière d'un western. Si tu doutes, fais au moins une séance d'essai. À l'année prochaine."

KWAME ALEXANDER - AUTHOR VISIT - FILIPA PAVIC
MS students had the privilege to work with award-winning author Kwame Alexander in March. From MS English Coordinator Filipa Pavic: "His ability to help us understand how writing poetry benefitted his life and helps make the world a better place was not lost on the students nor the teachers (...) We all need more poetry in our lives."
This author visit was made possible through the Excellence Fund, the PFA and the US Library
STUDENTS BOOK CLUB - MIA KWON
"I feel that my participation in the book club provided me with an effective incentive to read. As full IB diploma candidates or students who are just struggling to get through the two years of high school, a lot of us feel as though we are pressed for time and can't allow ourselves the luxury to read for enjoyment. Thanks to the book club I was able to read freely, without feeling pressed for time or out of duty for my grades. My favorite aspect was how it led me to read a variety of books."
Please take the time to read the full article here.
ADULT BOOK CLUB 
At our last meeting on June 5 we will be discussing Celeste Ng's second novel, Little Fires Everywhere.
We hope you will join us next September. The book club is open to all parents from the three Divisions.

Books we read and discussed this year.
Little Fires Everywhere, Celeste Ng

The Tsar of Love and Techno, Anthony Marra

The Sellout, Paul Beatty

The Underground Railroad, Coulson Whitehead

Italian Shoes, Henning Mankell
EXTENDED CURRICULUM COLLABORATION 
One important aspect of the librarian's role is to help students build the necessary skills to conduct independent research: How to plan, find, evaluate and use information. Instruction is done with individual students (for their EE, for example), with small groups and with whole classes. Here are some collaborative units of work that was done this year. Most lasted several weeks.
GAPS 9 and GAPS 10: Sexual Health 
Social Studies 8: iProject and Monuments Project 
Science 8: Environmental issues
Français : Les Mythes IB 11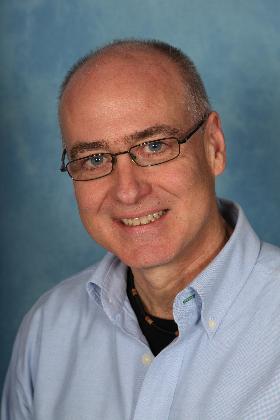 The small e icon preceeding a call number indicates the item is an electronic book (e-book).
F COL

Colgan, Jenny. The Summer Seaside Kitchen. London, UK : Sphere, c2017.

Flora is forced to move back to the tiny island of Mure from the bright lights of London. As she she reconnects with her family, and the place she was born, might she also find herself?

F CRO
Crouch, Blake. Good Behavior. Seattle, Was. : Thomas & Mercer, c2016.

Three interlocking novellas details the escapades of ex-thief Letty Dobesh as she uses her skills to stop other crimes from taking place.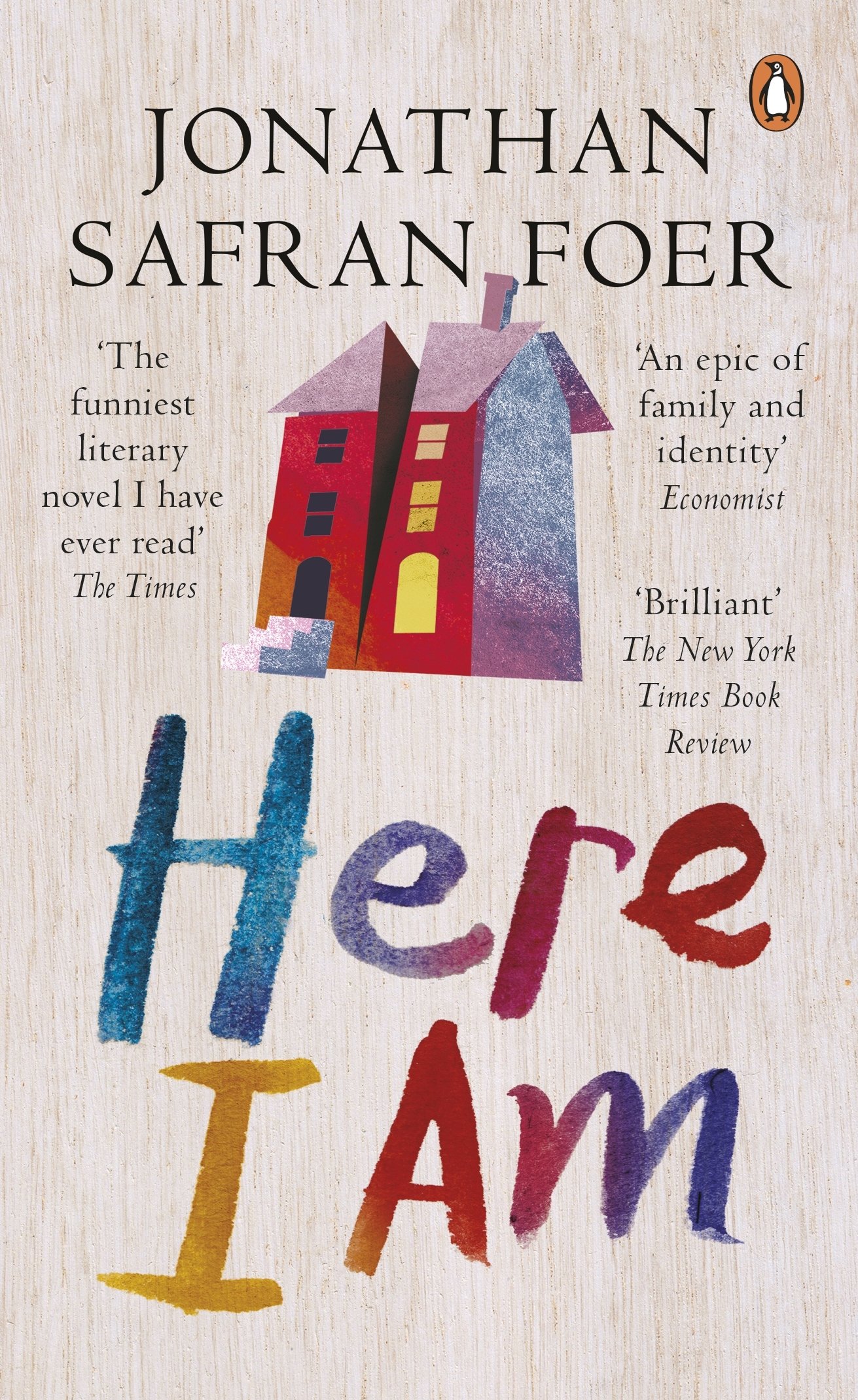 F FOE

Foer, Jonathan Safran, 1977-. Here I Am. London, UK : Penguin Books, 2017, c2016.

Tells the story of a fracturing family in a moment of crisis over four tumultuous weeks in Washington D.C.


F LU (sf)

Lu, Marie, 1984-. Legend. New York, NY : G.P. Putnam's Sons, c2011.

In a dark future, when North America has split into two warring nations, fifteen-year-olds Day, a famous criminal, and prodigy June, the brilliant soldier hired to capture him, discover that they have a common enemy.


F LU (sf)

Lu, Marie, 1984-. Prodigy: A Legend Novel. New York, NY : G.P. Putnam's Sons, c2013.

June and Day make their way to Las Vegas where they join the rebel Patriot group and become involved in an assassination plot against the Elector in hopes of saving the Republic.


F LU (sf)

Lu, Marie, 1984-. Champion: A Legend novel. New York, NY : G.P. Putnam's Sons, c2013.

June and Day have sacrificed so much for the people of the Republic--and each other--and now their country is on the brink of a new existence. Just when a peace treaty is imminent, a plague outbreak causes panic in the Colonies, and war threatens the Republic's border cities.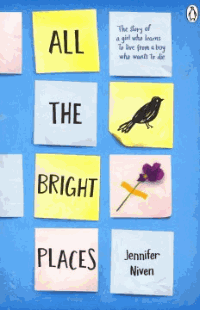 F NIV

Niven, Jennifer. All the Bright Places. London, UK : Penguin Books, c2015.

Told in alternating voices, when Theodore Finch and Violet Markey meet on the ledge of the bell tower at school, both teetering on the edge, it's the beginning of an unlikely relationship, a journey to discover the "natural wonders" of the state of Indiana, and two teens' desperate desire to heal and save one another.


F SPO (ff)
Spooner, Meagan. Hunted. 1st ed.New York, NY : Harper Teen, an imprint of HarperCollinsPublishers, c2017.
Though Yeva grew up with the city's highest aristocrats, far from her father's old lodge, she knows that the forest holds secrets and that her father is the only hunter who's ever come close to discovering them. So when her father loses his fortune and moves Yeva and her sisters back to the outskirts of town, Yeva is secretly relieved. Out in the wilderness, there's no pressure to make idle chatter with vapid baronessas...or to submit to marrying a wealthy gentleman. But Yeva's father's misfortune may have cost him his mind, and when he goes missing in the woods, Yeva sets her sights on one prey: the creature he'd been obsessively tracking just before his disappearance.


F TAY
Taylor, Laini. Strange the Dreamer. New York : Little, Brown and Co., c2017.

In the aftermath of a war between gods and men, a hero, a librarian, and a girl must battle the fantastical elements of a mysterious city stripped of its name.


Valentine, Jenny. Fire Color One. New York, NY : Philomel Books, 2017, c2015.

Following her fortune-hunting mother's plan, a teenaged arsonist meets her wealthy, dying father, the owner of a priceless art collection, only to discover that the stories she has been told about him all her life might not have been true.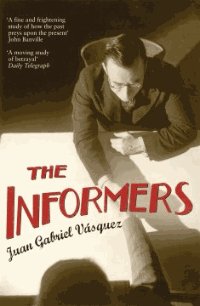 F VAS
Vasquez, Juan Gabriel. The Informers. London, UK : Bloomsbury, 2008, c2004.

Gabriel Santoro receives a bitter review on his book detailing life of a family friend, a Jewish German girl who escaped to Columbia in the 1930s, from his father, but, years later, when his father dies, Gabriel begins to uncover truths about his family history dating back to World War II.

F YOU (sf)
Young, Suzanne. The Epidemic. New York : Simon Pulse, 2017, c2016.

Quinlan is a closer--someone who takes on the short-term role of a deceased loved one. Her last case brought down her entire world; now she's involved in an effort to fight an epidemic.

F ZHA
Zhang, Amy, 1996-. This Is Where the World Ends. 1st ed. New York, NY : Greenwillow Books, an imprint of HarperCollins Publishers, c2016.

Micah and Janie have the perfect friendship--as long as no one finds out about it. But then Janie goes missing and everything Micah thought he knew about his best friend is colored with doubt.

FR CAL

Calvo, David. Toxoplasma. Clamart, France : La Volte, c2017.

A novel dealing with anarchism, womanhood, schlock VHS and haunted forests - a proto-cyberpunk thriller of Montreal in flames.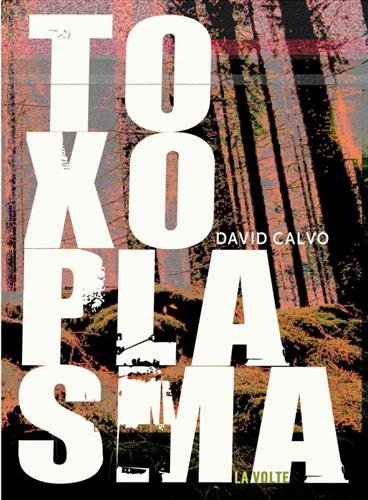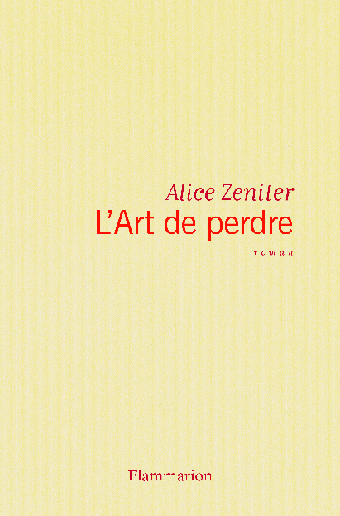 FR ZEN

Zeniter, Alice. L'art de perdre. Paris, France : Flammarion, c2017.

A powerful account of what happened to an Algerian "harki" family who sided with the French during the country's war of independence.

Washburn, Phil. Philosophical Dilemmas: A Pro and Con Introduction to the Major Questions and Philosophers. 4th ed. New York, N.Y. ; : Oxford University Press, c2014.

A collection of sixty-four essays that discuss a number of philosophical questions.

153.3 ASM

Asma, Stephen T. The Evolution of Imagination. Chicago, Ill. : The University of Chicago Press, c2017.

Guided by neuroscience, animal behavior, evolution, philosophy, and psychology, the author burrows deep into the human psyche to look right at the enigmatic but powerful engine that is our improvisational creativity—the source, he argues, of our remarkable imaginative capacity.



303.4 BOY

Boyd, Robert. A Different Kind of Animal: How Culture Transformed Our species. Princeton, N.J. ; : Princeton University Press, c2018.

Demonstrates that while people are smart, we are not nearly smart enough to have solved the vast array of problems that confronted our species as it spread across the globe.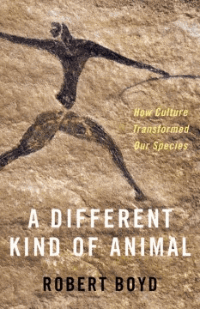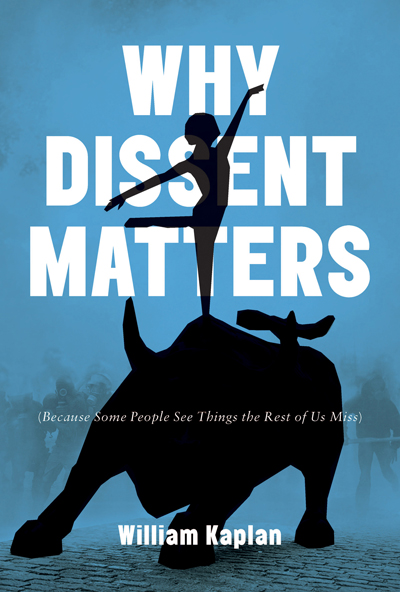 303.6 KAP

Kaplan, William. Why Dissent Matters: Because Some People See Things the Rest of us Miss. Montreal & Kingston ; : McGill-Queen's University Press, c2017.

Looks at ten instances where dissention was used to right a wrong, including the story of Frances Kelsey, a quiet Canadian doctor and scientist who stood up to a large pharmaceutical company wanting to market a new drug and the story of Steven Truscott who got the chance to tell his story before Canada's Supreme Court and was able to overturn his murder conviction.


341.23 SMI
Smit, Reinhardt. Shaping Tomorrow: 50 Years of Inspiring Youth. The Hague, Netherlands : The THIMUN Foundation, c2018.

Celebrates THIMUN'S 50th Anniversary: 50 years during which high school students from more than 50 countries and 100 nationalities have joined together to discuss the world's most pressing problems.

570 DAM

Damasio, Antonio. The Strange Order of Things: Life, Feeling, and the Making of Cultures. New York, N.Y. : Pantheon Books, c2018.

From one of our preeminent neuroscientists: a landmark reflection that spans the biological and social sciences, offering a new way of understanding the origins of life, feeling, and culture.

610.72 HAR

Harris, Richard. Rigor Mortis: How Sloppy Science Creates Worthless Cures, Crushes Hope, and Wastes Billions. New York, N.Y. : Basic Books, c2017.

Explores the anecdotes, strugles, and personal stories with the nation's top biomedical scientists, and the crisis of taxpayers spending billions of dollars in funding a dysfunctional research system.

658.4 MUL

Muller, Jerry Z. The Tyranny of Metrics. Princeton, N.J. ; : Princeton University Press, c2018.

Uncovers the damage our obsession with metrics is causing and shows how we can begin to fix the problem.
701 MAL (Fr)
Maldonado, Guitemie et al. Chronologie de l'histoire de l'art: de la Renaissance à nos jours. Paris, France : Hatier, c2015.

Traces the history of art from the Renaissance to the present, highlighting significant developments, trends, contributions, and artists.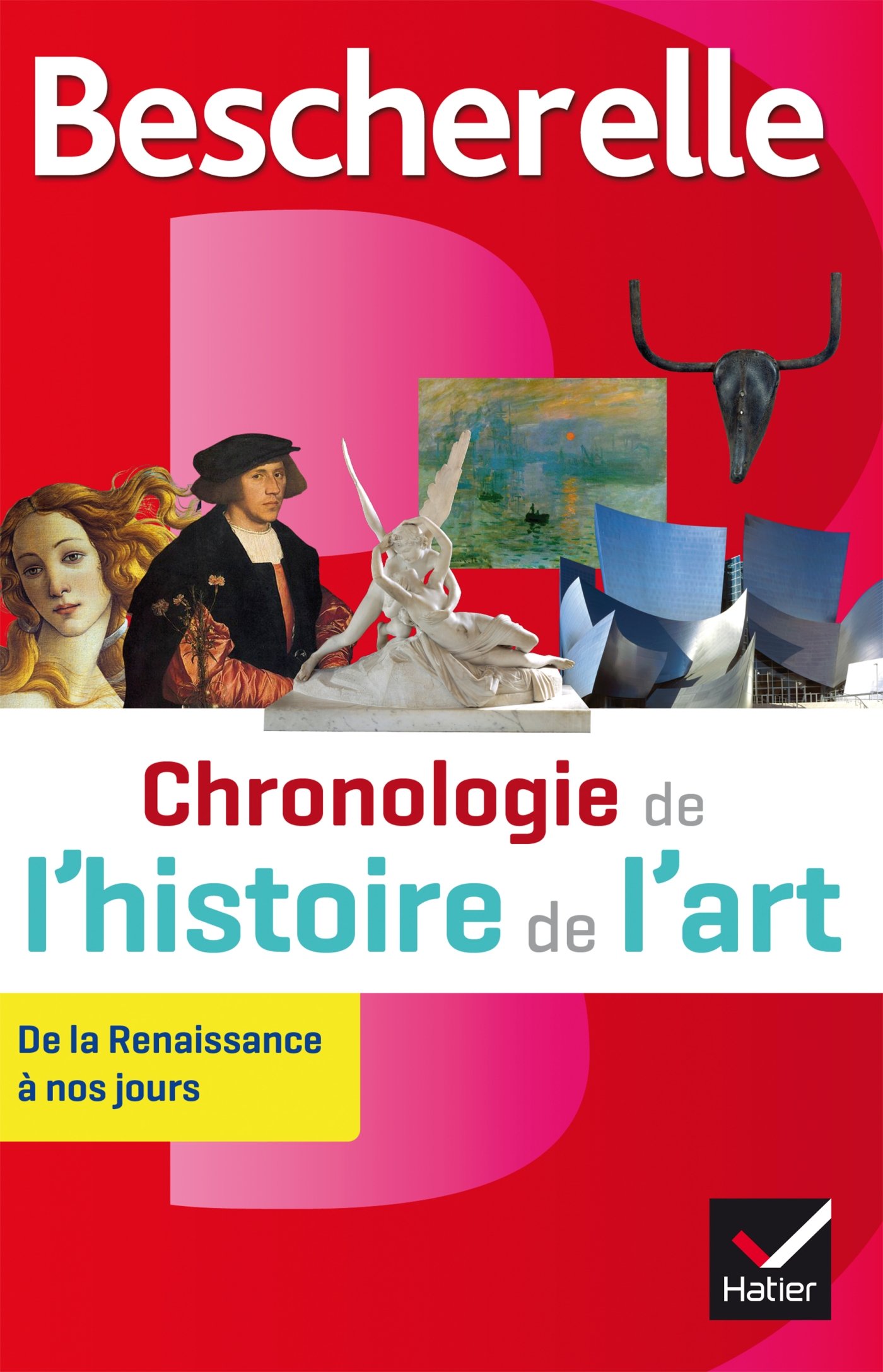 822 HAR
Hare, David. Behind the Beautiful Forevers. London, UK : Faber & Faber, c2014.

A stage adaptation of Katherine Boo's National Book Award-winning study of life in a Mumbai slum.

840.9 FAE (Fr)
Faerber, Johan et al.. Chronologie de la littérature française : du Moyen Âge à nos jours. Paris, France : Hatier, c2014.

Traces the history of French literature from its origins in the Middle Ages to the present, highlighting significant developments, trends, contributions, and authors.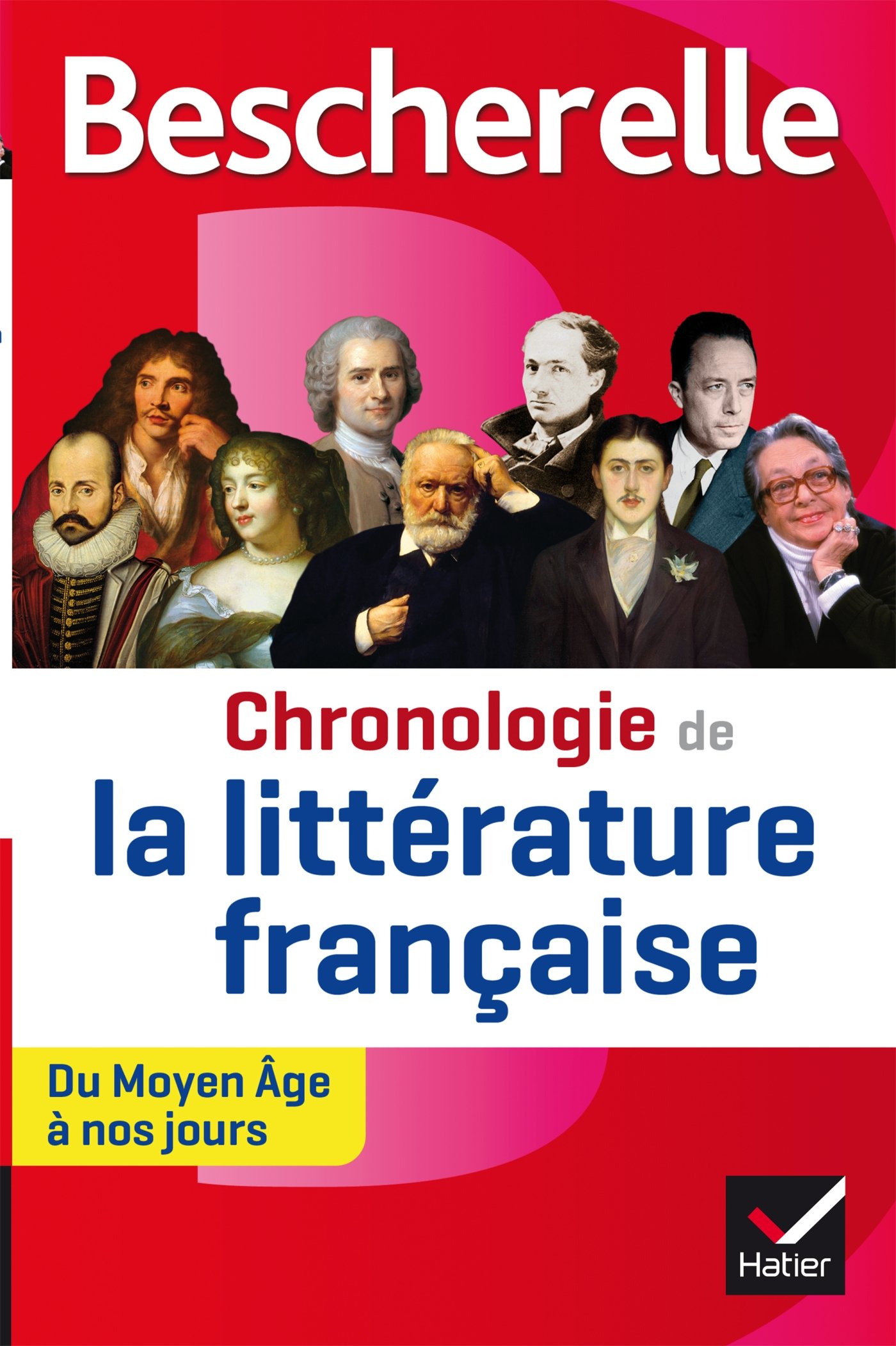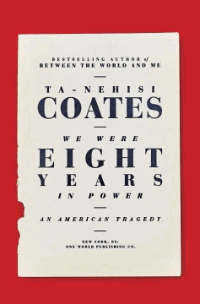 973.932 COA

Coates, Ta-Nehisi. We Were Eight Years in Power: An American Tragedy. 1st ed. New York, N.Y : One World, c2017.

A collection of essays from award-winning author Ta-Nehisi Coates reflecting on race, Barack Obama's presidency and the jarring aftermath of the election of Donald Trump.

DVD F EYJ
Eyjafjallajokull. French ed. Boulogne-Billancourt, France : TF1 Video, c2013. Directed by Alexandre Coffre.

For travelers around the world, the eruption of the Icelandic volcano Eyjafjallajökull is a downer. For Alain and Valerie, it's a catastrophe. For if they are to make it in time to the tiny Greek village where their daughter's wedding is taking place, the two divorcees have to swallow their pathological hatred for each other and hit the road together.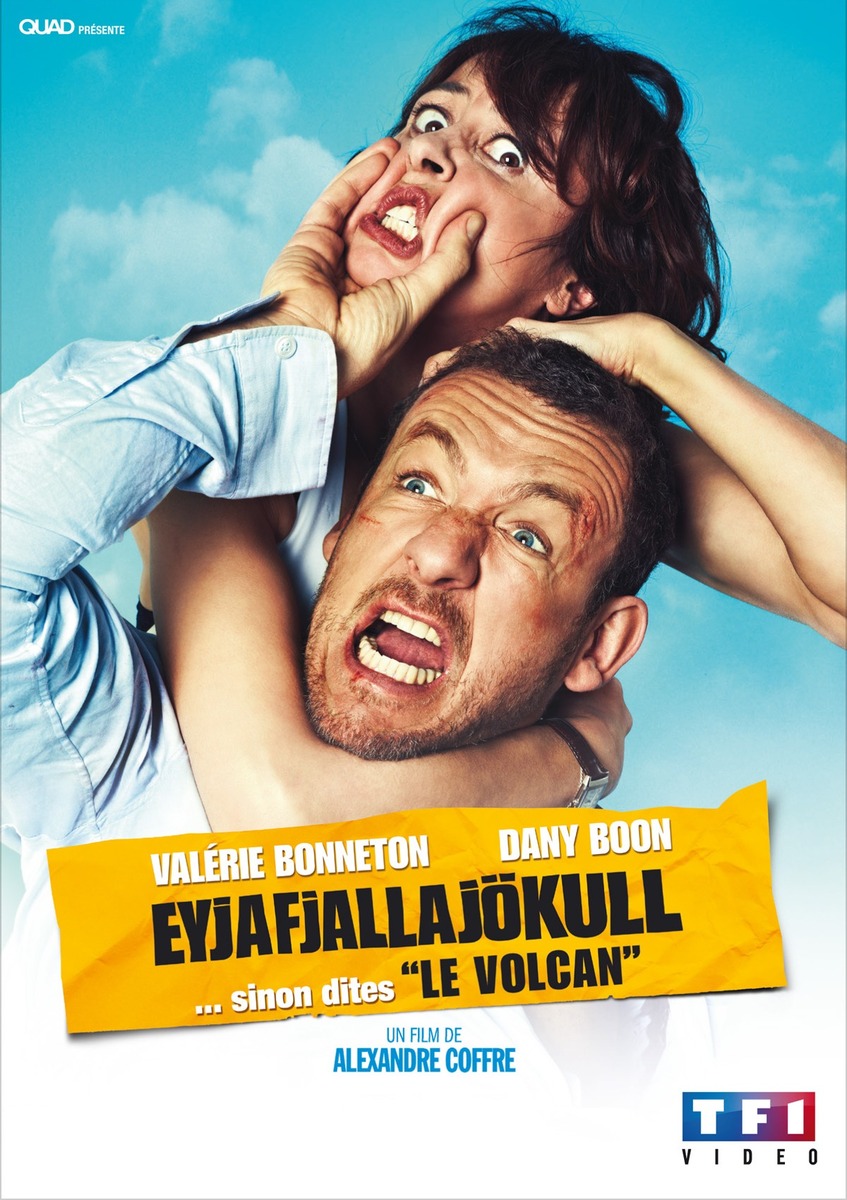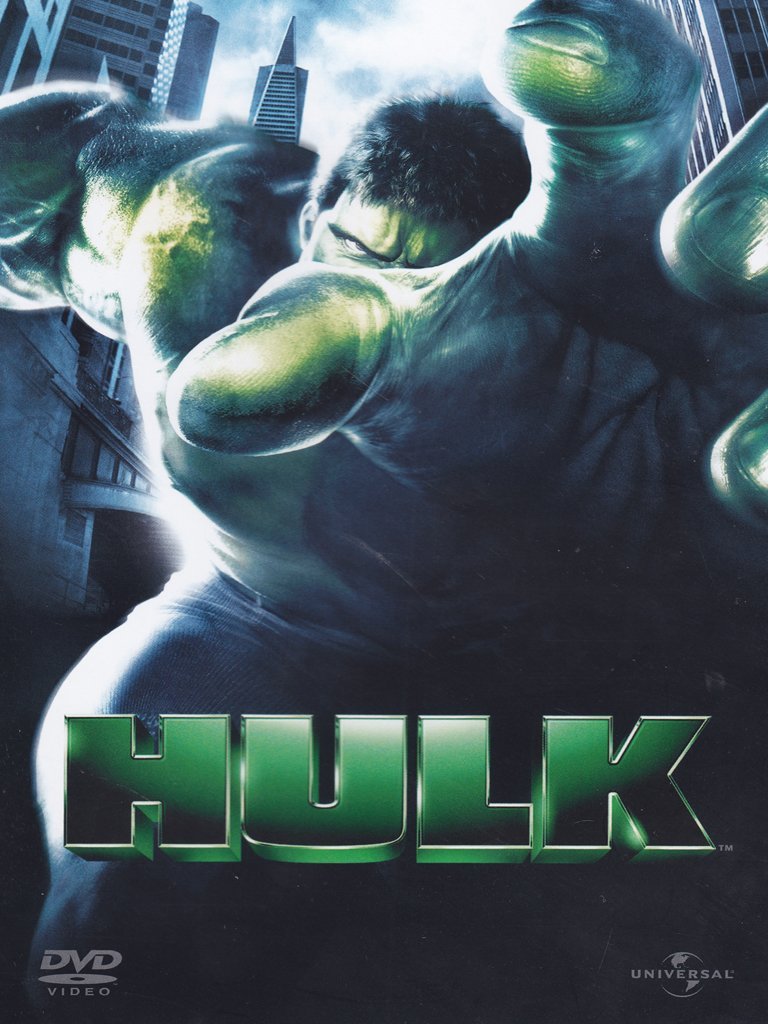 DVD F HUL
Hulk. French ed. Paris, France : Universal Pictures Video, 2004, c2003. Directed by Ang Lee.

A lab accident changes Bruce Banner by creating the Hulk, a creature of immense strength and rage, who emerges from the normally mild Bruce when he is angered.

DVD F LA
La vache et le prisonnier. French ed. Paris, France : Universal Pictures Video, 2012, c1959. Directed by Henri Verneuil.


In 1943 a French prisoner of war, decides to escape from the farm in Germany where he works and return to France. He travels through the country, accompanied by his cow, Marguerite. On the way they encounter many people, some sympathetic and some not.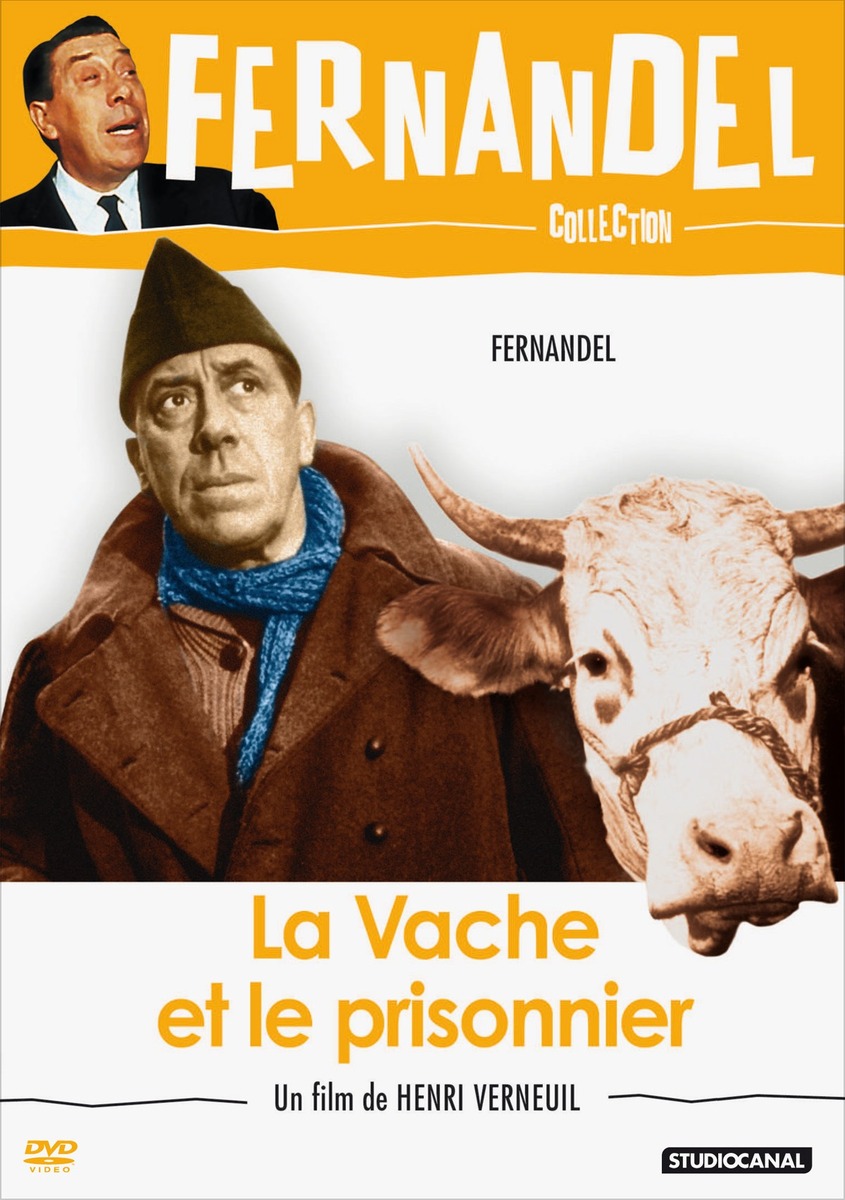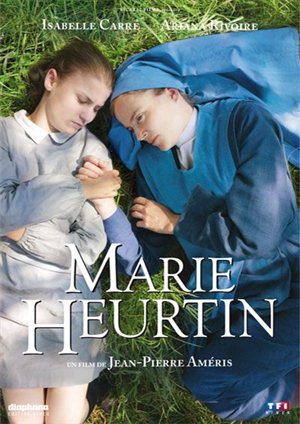 DVD F MAR
Marie Heurtin. French ed. Boulogne-Billancourt, France : TF1 Video, 2015, c2014. Directed by Jean-Pierre Ameris.

In this inspirational drama set in 19th century France, a deaf and blind teenager discovers the miracle of communication under the care of a devoted nun. Based on true events.

DVD F WE
We Are Your Friends. French ed. Issy-les-Moulineaux, France : StudioCanal, c2015. Directed by Max Joseph.

Set in the world of electronic music and Hollywood nightlife, an aspiring 23-year-old DJ named Cole spends his days scheming with his childhood friends and his nights working on the one track that will set the world on fire. All of this changes when he meets a charismatic but damaged older DJ named James, who takes him under his wing. Things get complicated, however, when Cole starts falling for James' much younger girlfriend, Sophie.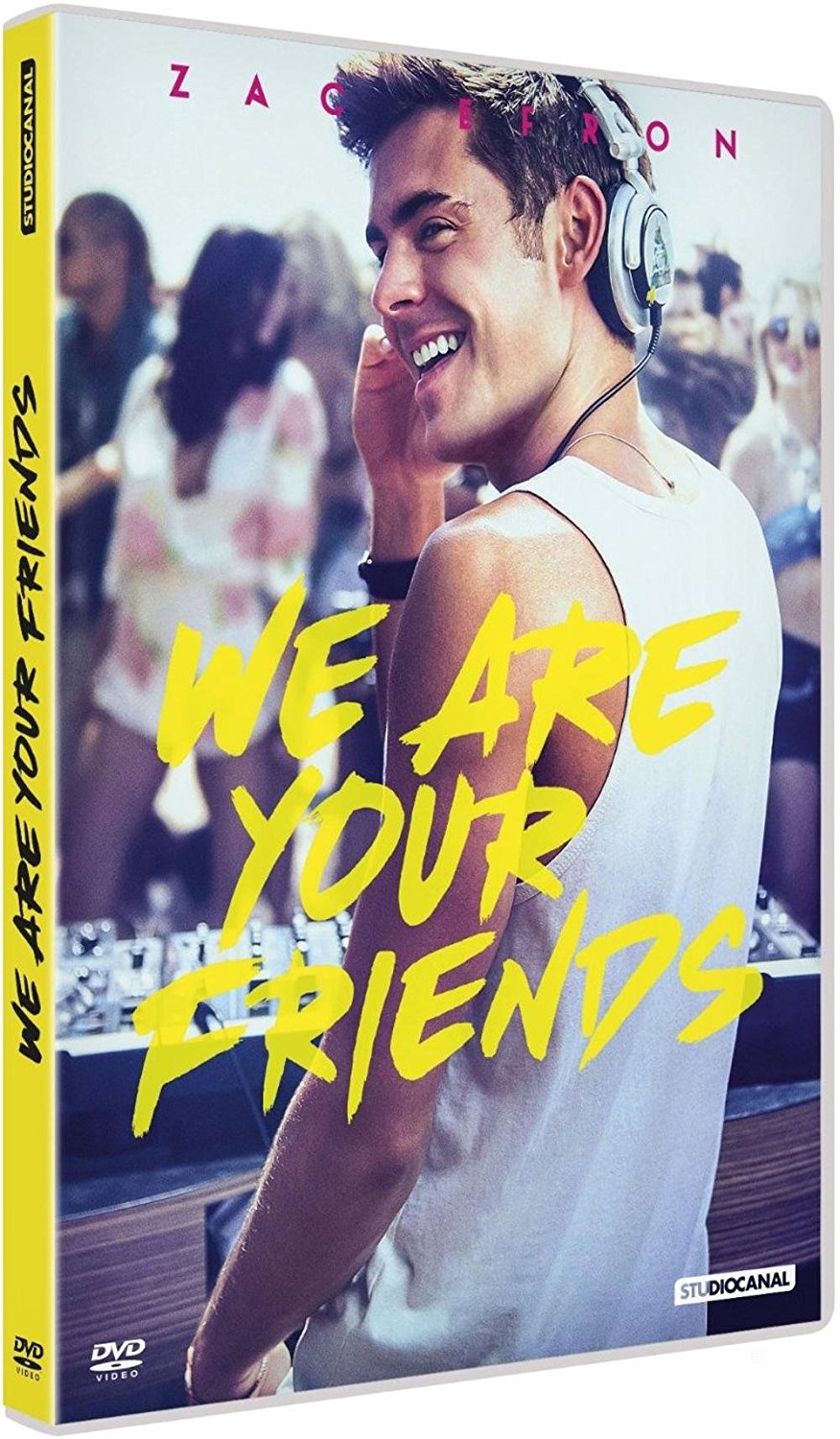 BITS & PIECES
Location
Building 6, Room 6108,
at the top of the Coulson Commons stairs
Hours

Monday-Thursday: 8:30 am to 5 pm 
Friday: 8:30 am to 4 pm

During senior exams: Until 6 pm
Telephone
OUR MISSION: The American School of Paris is a vibrant, international, family-oriented community. Our mission is to inspire and prepare every student to achieve personal and academic excellence as an engaged global citizen by providing a challenging, innovative program within a compassionate environment.